Porcello vows to make 'necessary adjustments'
BOSTON -- Rick Porcello's body language said it all. The Red Sox right-hander sat in the corner of the clubhouse after Sunday's 8-3 loss at the hands of the Orioles, staring off into space with a dejected look on his face.
He'd just given up eight runs on 12 hits over five-plus innings of work for his second loss of the season, as his ERA ballooned to 6.63.
"I just didn't execute pitches. I made a lot of mistakes and they hit pretty much every one of them," Porcello said. "I left a lot of fastballs over the plate.
"Adam Jones is a good example of that. I didn't pitch my game. I'll go back, work on some things and make the necessary adjustments and be ready to go in five days."
The trouble with Jones began in the first inning when he crushed a two-run shot over the Green Monster. He wreaked more havoc in the sixth, hammering a bases-clearing double off Porcello into the left-center-field gap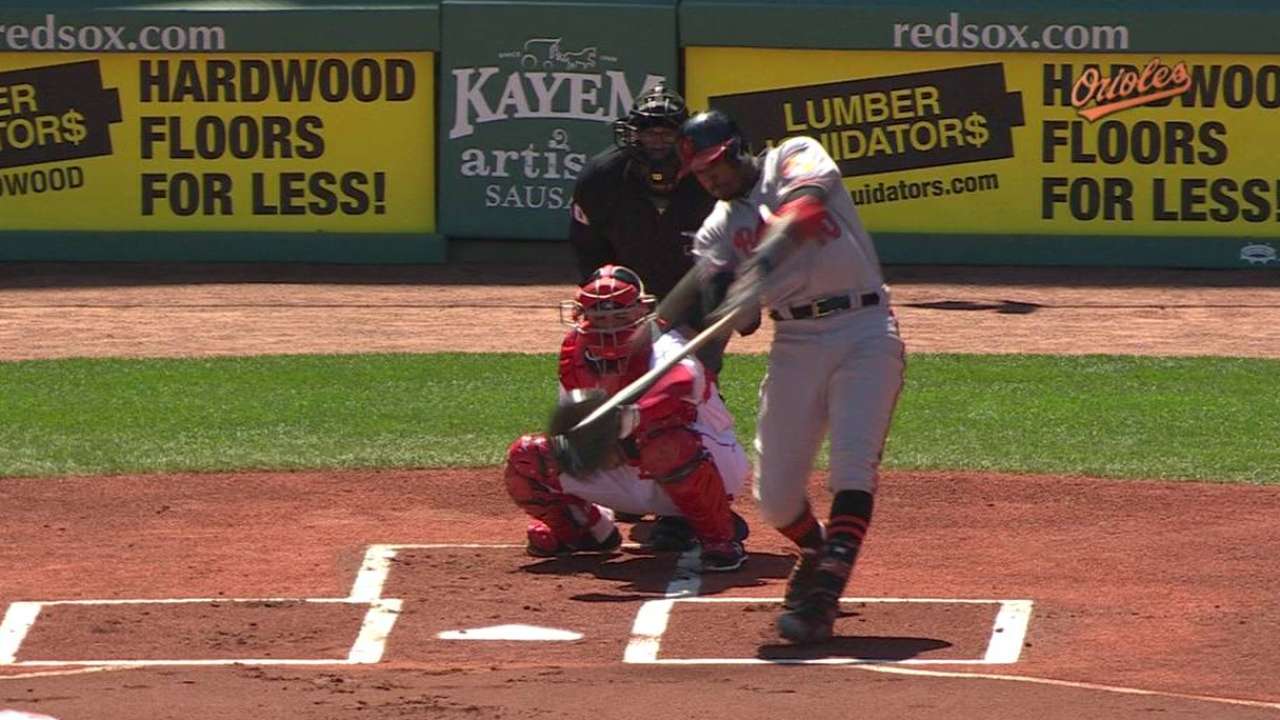 It was manager John Farrell's goal to get Porcello through the sixth inning, even though he struggled in the fifth by allowing two runs off three singles and a walk.
"I felt, in hindsight, we're looking at a 3-3 game going into the sixth -- even though they were able to chip away at a couple runs in that fifth inning," Farrell said. "But where we were with [Porcello's] pitch count, [we] felt like he was still strong enough. But in a matter of six pitches, there's three runs on the board. But yeah, [I was] trying to get him through the sixth inning."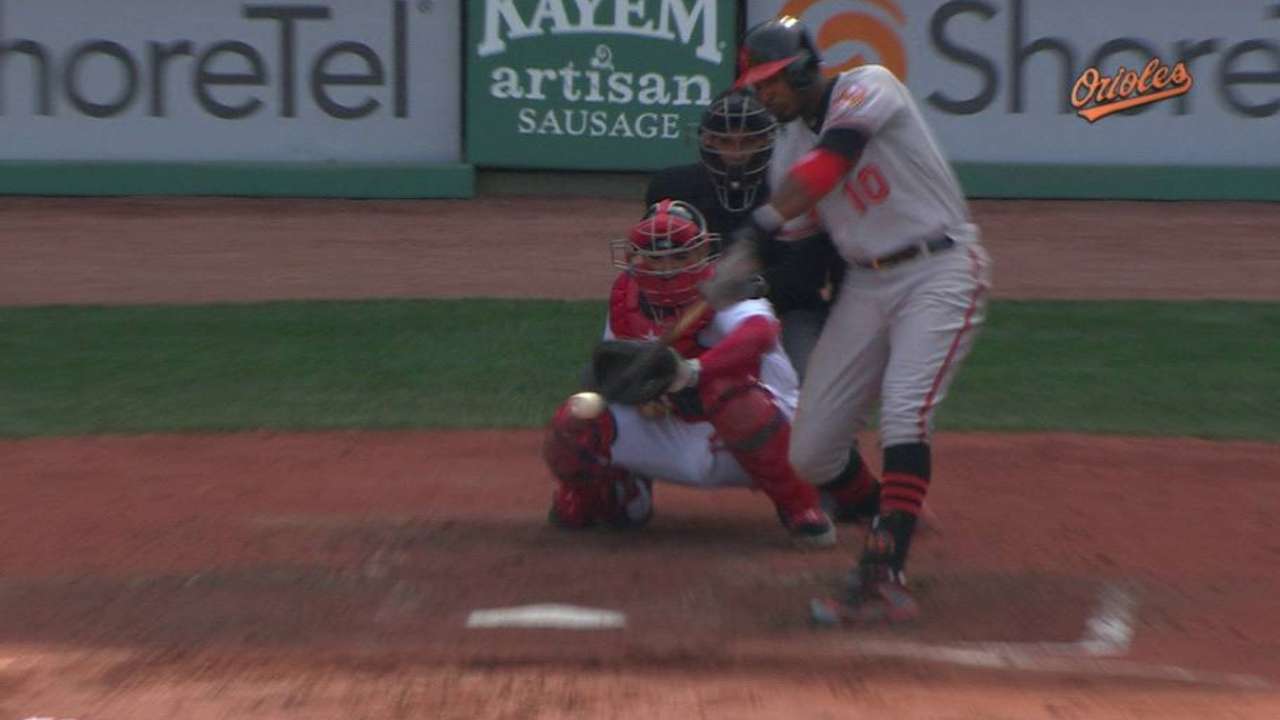 Earning quality starts in his first two outings of the season against the Phillies and Nationals, the right-hander left too many pitches up in the zone and didn't get ahead of enough hitters on Sunday.
Porcello's outing magnified a bigger problem for the Red Sox. Through 12 games this season, the team's rotation has a 6.24 ERA -- the highest in the Majors.
The righty will get a chance at redemption, facing the Orioles in his next start on Friday in Baltimore.
"You have to have a short memory and turn the page," Porcello said. "I have these guys again in five days. I'll be ready to go."
Quinn Roberts is a reporter for MLB.com. Follow her on Twitter at @qlr5001. This story was not subject to the approval of Major League Baseball or its clubs.