Miller has repeat success in Toronto, keeps rolling in '15
Young righty holds Blue Jays to two runs in six innings, helps Braves clinch series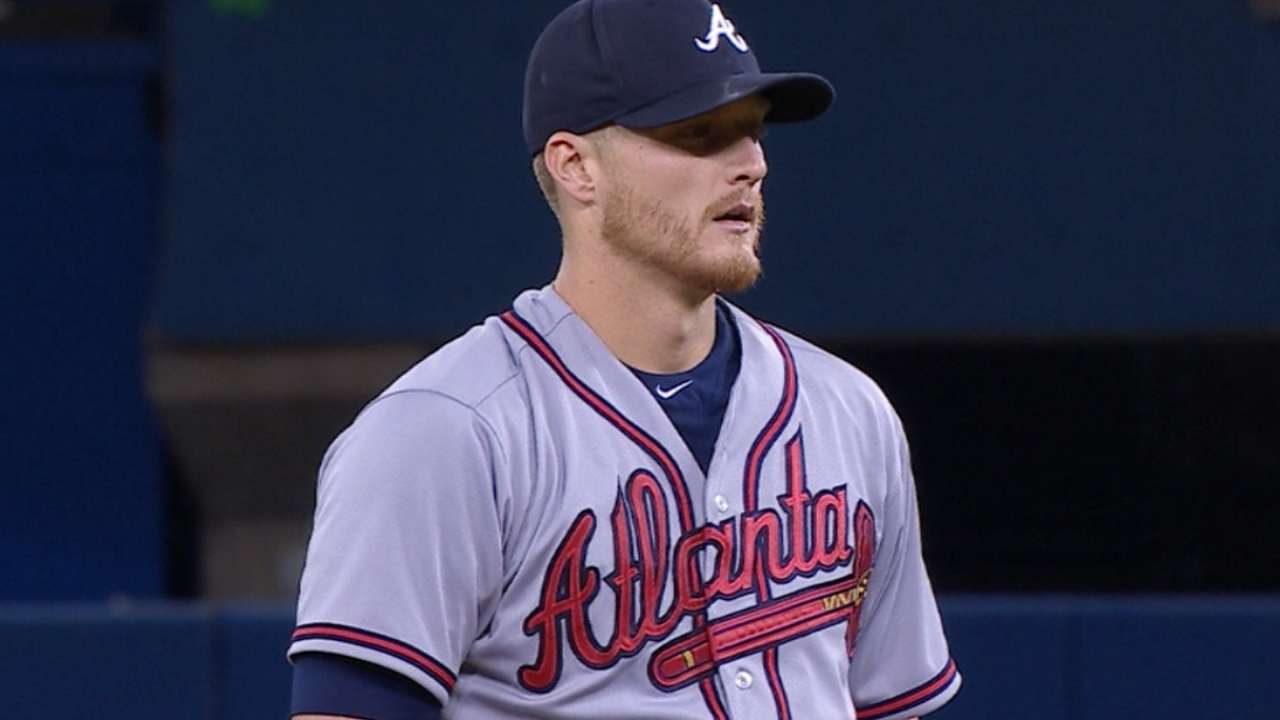 TORONTO -- Shelby Miller says he was a different pitcher the first time he faced the Blue Jays, but the results he found on his second go around at Rogers Centre were similar.
Miller pitched six strong innings, allowing two earned runs on five hits while striking out six as the Braves claimed a series-clinching, 5-2 victory over the Blue Jays on Sunday. In his only other start in Toronto, the right-hander tossed a complete-game shutout as a member of the Cardinals in 2014.
Miller credited a more complete pitch repertoire to his latest success against the Blue Jays, even if he had even better results the last time.
"[Last time] I threw four-seams and curveballs" said Miller, who improved to 2-0 on the season and has allowed only two earned runs over 15 career innings pitched against the Blue Jays. "I might've been throwing a cutter, but I wasn't throwing it as much as I did tonight. "
After hitting leadoff man Devon Travis with a pitch to the start the game, Miller settled in and looked destined to repeat that June 7, 2014, performance in the final game of the Braves' three-game series in Toronto. He retired the heart of the Blue Jays' battering order -- Jose Bautista, Edwin Encarnacion, Russell Martin -- in the fourth before striking out three in the fifth.
The Blue Jays rallied with two outs in the sixth to break his shutout bid, but the 24-year-old was otherwise on top of his game.
"He's had our number," Blue Jays manager John Gibbons said. "He's pretty good. I remember last year, we were on a nice little roll and he kind of started our tailspin when St. Louis came to town. ... He's a tough assignment and when you spot him five runs, guys like that, it's rare that you come back."
His six innings are the most he's thrown this season. Miller said he was glad to grind through the sixth, and credited his bullpen for handling things the rest of the way. Braves manager Fredi Gonzalez said it would've been nice to get a couple of more innings out of his starter, but he was generally pleased with Miller's performance.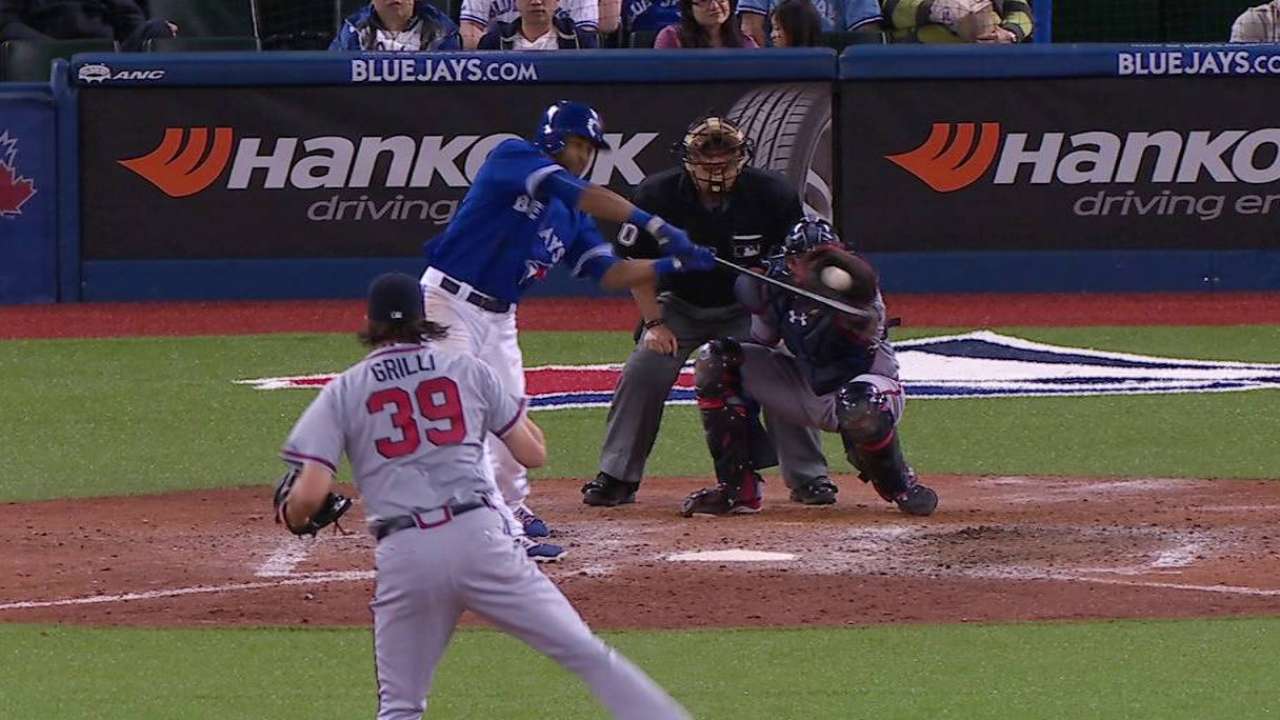 "Our bullpen did a terrific job," Gonzalez said. "[Andrew McKirahan] coming in and getting those two hitters, and Cody Martin was able to give us four outs and get us to [Jason] Grilli."
Grilli came in and shut the door in the ninth to record his Major-League best sixth save of the season.
Jamie Ross is an associate reporter for MLB.com. This story was not subject to the approval of Major League Baseball or its clubs.