Pompey apologizes for defensive woes
Blue Jays center fielder takes full responsibility for two defensive miscues in finale vs. Braves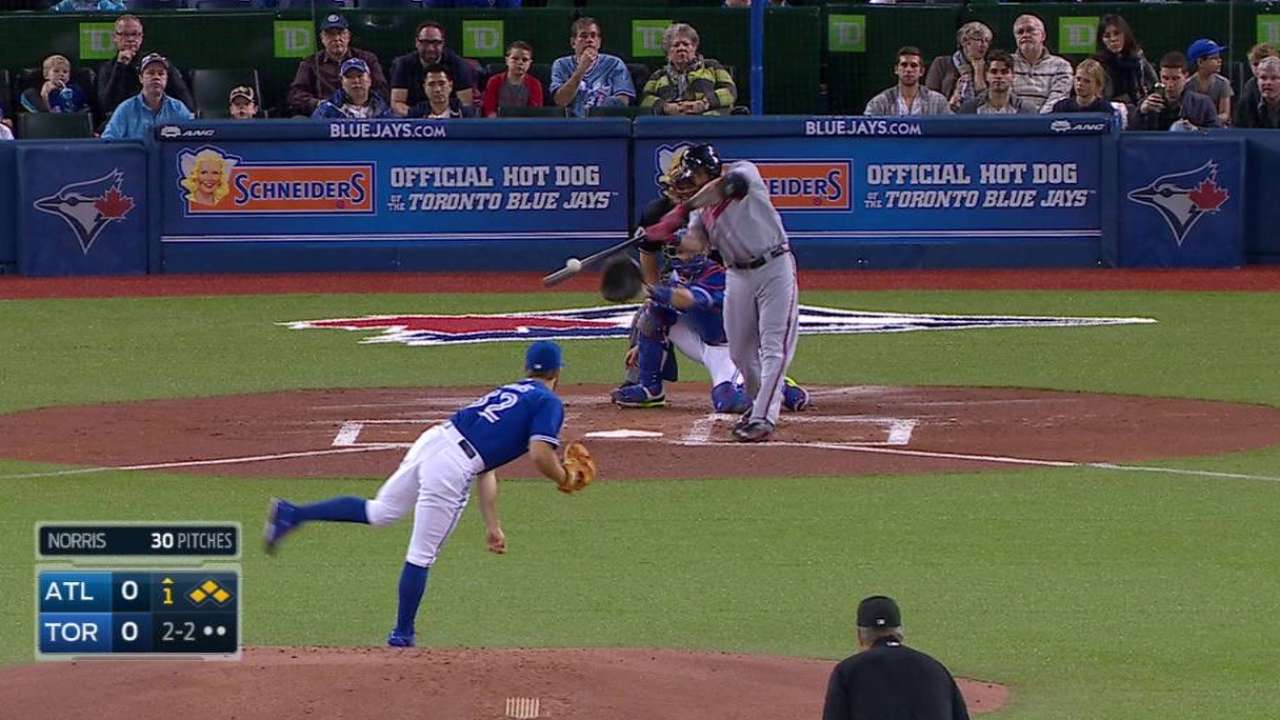 TORONTO -- In a moment of brutal honesty, Dalton Pompey took full responsibility for his role in the Blue Jays' 5-2 loss to the Braves on Sunday afternoon.
Pompey made a pair of defensive miscues in center field that contributed to four Atlanta runs. Mistakes happen, but most surprising was the manner in which the 22- year-old shouldered the blame after the disappointing loss.
Before the media was even able to ask a question, Pompey began his postgame scrum with a message to his teammates and apparently, the city of Toronto.
"First and foremost, I just want to apologize to my teammates and to my fans, coaching staff, we lost that game because I didn't make that play and I take full responsibility for that," Pompey said.
"The ball was hit, I went back, it was hit pretty hard. I stopped for a second, broke back and the ball started to slice back to my reverse side and I couldn't make the adjustment in time."
The play in question happened during the first inning with two outs and the bases loaded. Jonny Gomes hit a sharp liner to straightaway center field, which is one of the most difficult plays to read. Pompey misjudged the distance and the route of the ball for a split second, and that was enough to cost him an opportunity to make a play.
The ball sailed over Pompey's head and brushed his glove as three runs came around to score. Gomes was credited with a double on the play, while left-hander Daniel Norris was charged with the three earned runs.
Another mistake happened in the third inning when Pompey made an errant throw that went over the head of third baseman Josh Donaldson. That allowed another run to score, and Pompey took responsibility for that one as well after the game. He said part of the problem with his work in the field over the opening two weeks of the season is that he has been playing "somewhat scared" in his rookie season.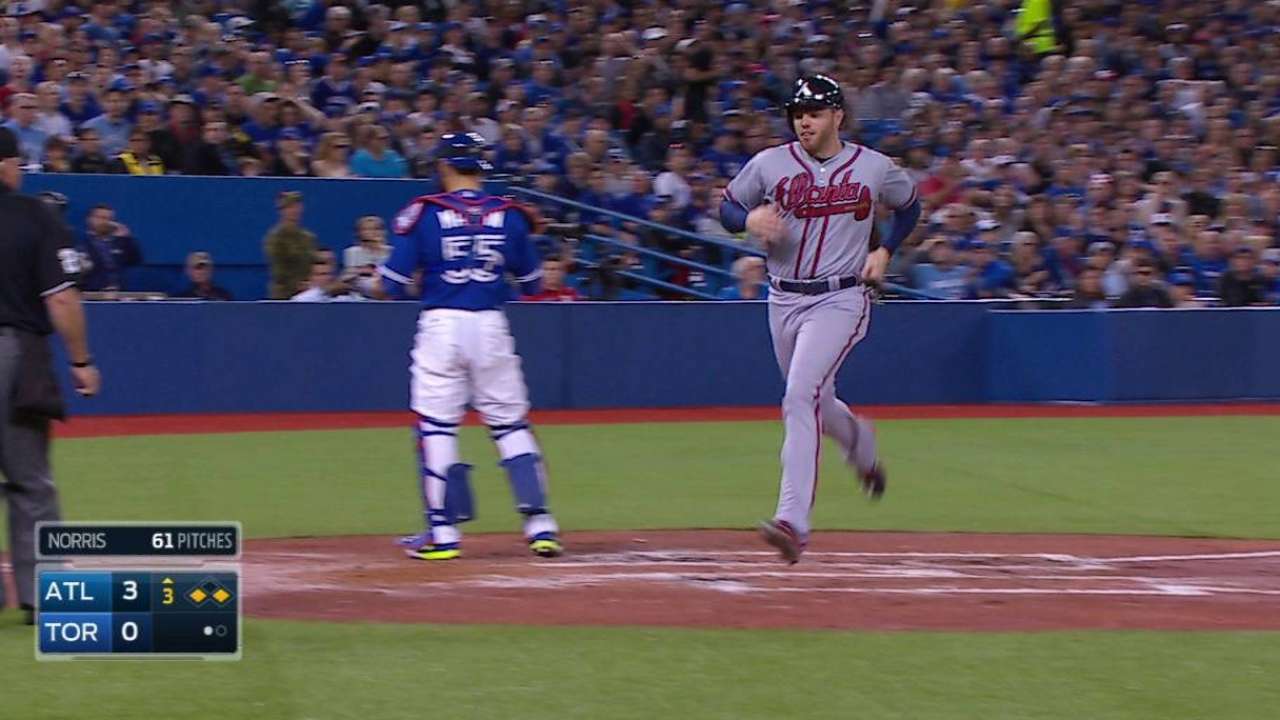 "It's really tough," said Pompey, who is hitting .188 this year. "I'm trying to come here and make a difference on this team. I found ever since the season started, I've been playing somewhat scared just because I don't want to make a mistake.
"Take a situation like that where I couldn't bail out my pitcher. ... I've made plays for him plenty of times in the past. This time I didn't step up to the plate. It's a learning experience for me, and shows I need to be more aggressive. If I make mistakes being aggressive, it won't be as bad."
Gregor Chisholm is a reporter for MLB.com. Read his blog, North of the Border, and follow him on Twitter @gregorMLB. This story was not subject to the approval of Major League Baseball or its clubs.