Mattingly may call up fifth starter to give rotation extra day of rest
Dodgers manager is undecided on pitcher for Thursday's game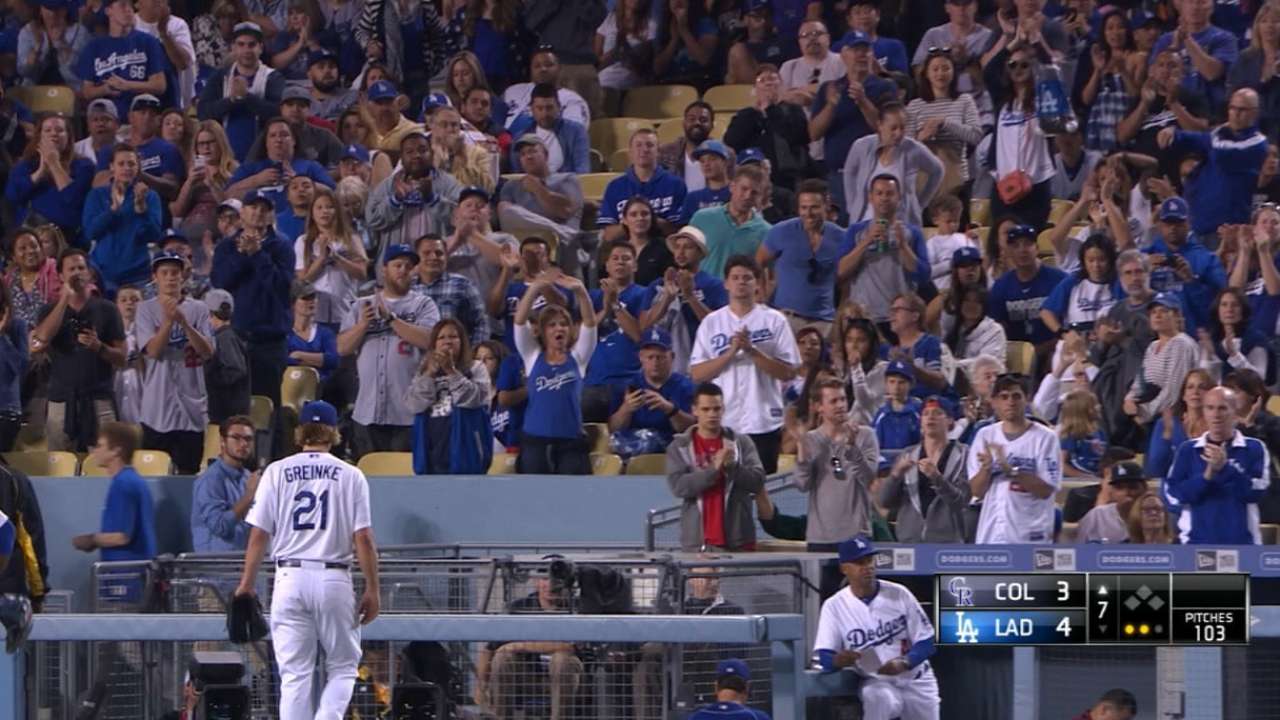 LOS ANGELES -- Dodgers manager Don Mattingly said he's undecided on a starting pitcher for Thursday's series finale in San Francisco.
Mattingly will pitch Brett Anderson and Clayton Kershaw Tuesday and Wednesday on four days rest. Thursday would be Zack Greinke's day to pitch on four days' rest, but Mattingly seems to be leaning toward inserting a fifth starter that day to give the rotation an extra day of rest, starting with Greinke.
"It's about our guys getting rest, not just going every five, every five, every five," he said. "This is all about getting guys extra rest early, knowing a stretch is coming when we're not going to get that."
The Dodgers would need to promote a starting pitcher from Triple-A to make that Thursday start. Unless the Oklahoma City rotation is juggled, the two most likely candidates for a callup would be Mike Bolsinger and Zach Lee.
Meanwhile, Hyun-Jin Ryu continues to make steady progress in his rehab from a left shoulder impingement. He played catch Sunday, throwing changeups and breaking balls, but he still hasn't thrown off a mound. Ryu wouldn't speculate when he would be able to rejoin the club.
Ken Gurnick is a reporter for MLB.com. This story was not subject to the approval of Major League Baseball or its clubs.