Cespedes hits 2 HRs, plates 6
Clubs grand slam, two-run homer in first two ABs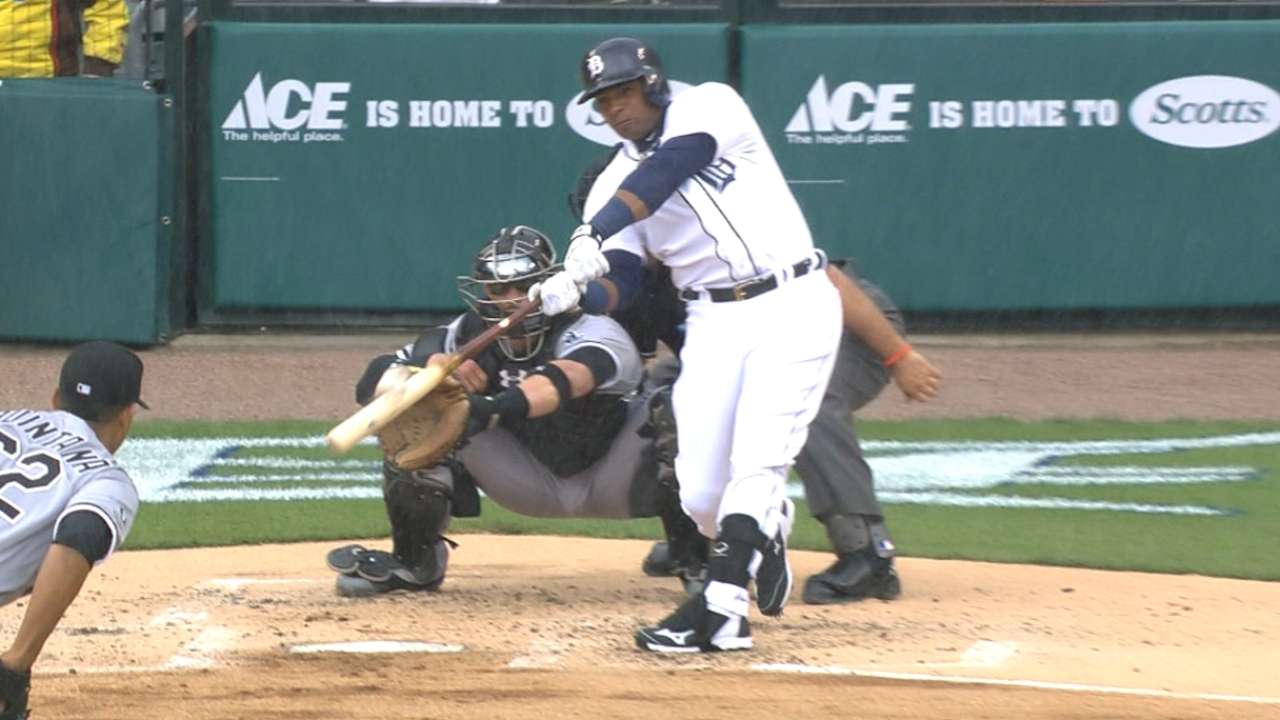 DETROIT -- After five games of cool bats, Yoenis Cespedes single-handedly turned things around for the Tigers, hitting two home runs in Sunday's 9-1 win over the White Sox as Detroit took the three-game series.
The two homers marked Cespedes' sixth multi-home run game and gave him a career-high six RBIs. It also left him 6-for-8 lifetime against White Sox left-hander Jose Quintana, with four home runs and nine RBIs.
"I've faced [Quintana] a few times. That doesn't mean, just because I face him, I'm going to have a good game, but I've batted well against him," Cespedes said through Tigers media relations director and translator Aileen Villarreal.
In the first inning, Cespedes came up with the bases loaded and two outs as rain began to fall. He worked a full count -- the fifth Tiger in six batters to do so -- and sent a 92-mph fastball out to left field for a grand slam, the first of Cespedes' career.
In the third, Cespedes came up with a runner on first and two outs and hit an inside fastball out to left again to push Detroit's lead to 7-0.
"Man, you talk about Cespedes, he's a number three or four hitter on any other team in the big leagues," Tigers designated hitter Victor Martinez said "When you have a guy like him, that makes you feel pretty good about your offense."
Cespedes hit at least 20 home runs in each of his first three Major League seasons, but Detroit's depth means he's the No. 6 hitter after being acquired from the Red Sox during the winter. Third baseman Nick Castellanos, who hits seventh, said he's a hard act to follow.
"He's that type of player," Castellanos said. "If you touch him, he's all muscle. It's ridiculous how strong he is."
Chris Vannini is a contributor to MLB.com. This story was not subject to the approval of Major League Baseball or its clubs.