One of A's Jesses to start on Thursday in Anaheim
If blister is still an issue for Hahn, then Chavez will take the mound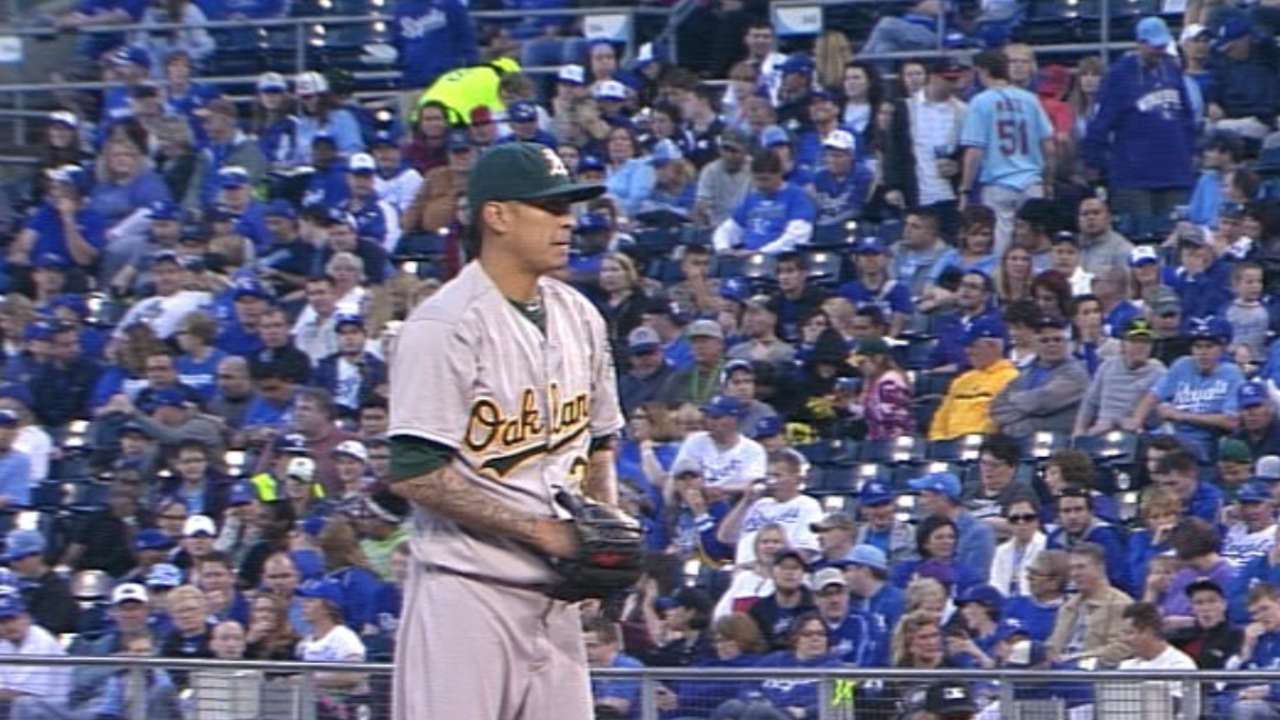 KANSAS CITY -- The A's have yet to determine whether righty Jesse Hahn, dealing with a blister on his pitching hand, will be able to make his next scheduled start in Anaheim on Thursday. They're confident in his potential replacement, though: Jesse Chavez.
"If [Hahn] can't go, we can cover it in-house here," A's manager Bob Melvin said Sunday. "That's one of the reasons I wanted Chavez to finish that game yesterday. If there's ever a versatile guy that's able to do that at a moment's notice, it's Jesse Chavez."
Chavez pitched 3 2/3 innings of relief and picked up the save in Saturday's shutout of the Royals, following Hahn's premature departure in the sixth, when an existing blister on his middle finger split open. Hahn is scheduled throw a bullpen on Monday, at which point the A's will know more about his readiness for Thursday.
Hahn appeared confident Saturday evening he wouldn't have to skip a start, but, "We don't want to put him in a position where he's having to deal with this all the time," said Melvin.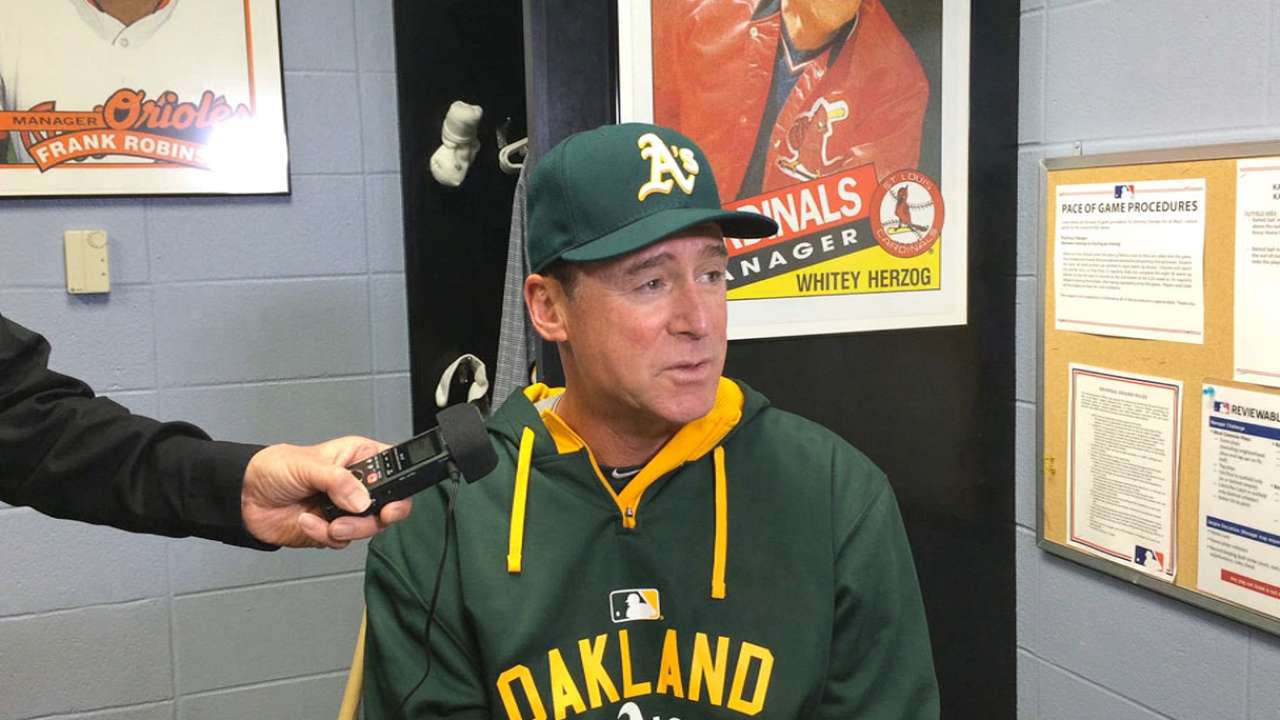 Chavez thrived as a starter in the first half last year before returning to the bullpen in August, going 8-7 with a 3.44 ERA in 21 starts. He entered the spring as a rotation candidate amid a crowded field, and his versatility essentially worked against him in the end, with the A's choosing Drew Pomeranz as their fifth starter.
The A's like Chavez in myriad roles, and his effectiveness in all of them is what makes him so valuable. That much was evident Saturday, when he fanned six on a moment's notice.
"There aren't too many of those guys that are able to do what he's able to do," said Melvin. "You see the focus right away. It's a little bit of a shock when you come into a game like that, because you don't see it coming. Now all of a sudden you're on the mound, the adrenaline has to get going very quickly, you haven't even thrown a baseball and you're warming up in front of everyone trying to get ready, and to be able to do what he did is impressive.
"He is one of those guys that's able to do that. Very unique trait."
Jane Lee is a reporter for MLB.com. This story was not subject to the approval of Major League Baseball or its clubs.