Yost expects to hear from league on Ventura
Royals right-hander was ejected after hitting A's Lawrie with a pitch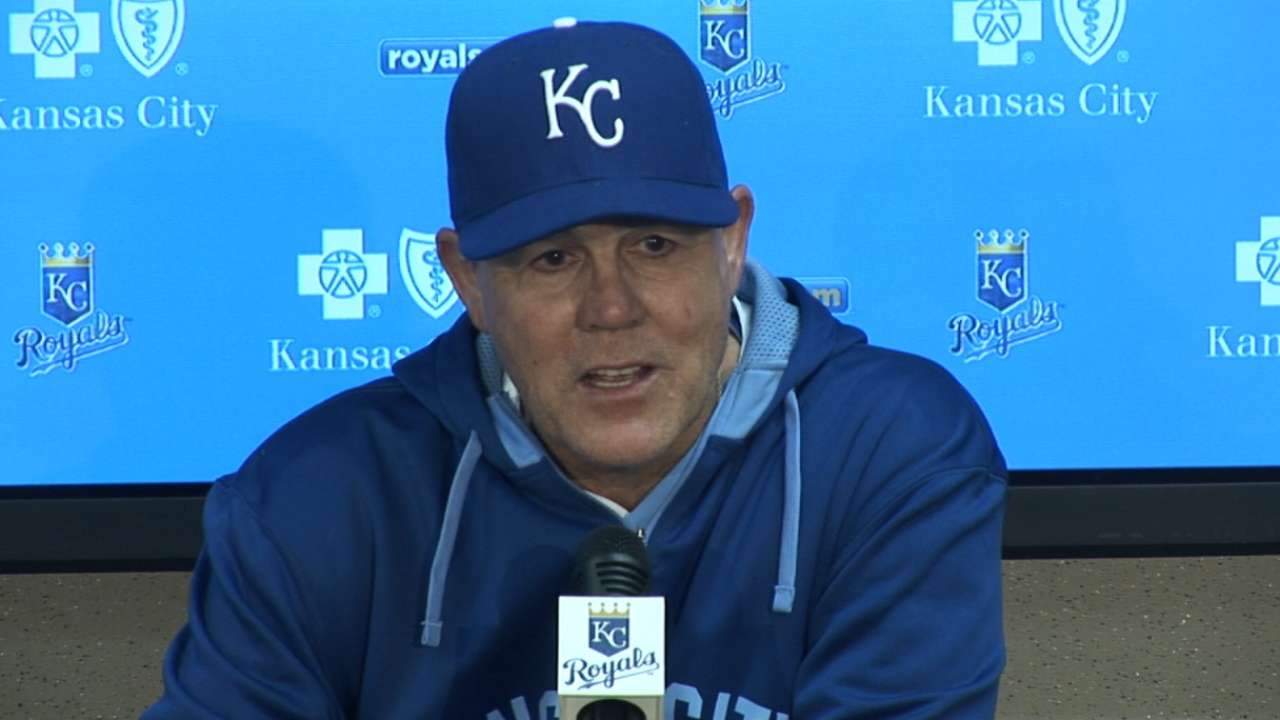 KANSAS CITY -- Royals manager Ned Yost said he has not heard from Major League Baseball regarding the hit batter and subsequent ejection of his star right-hander Yordano Ventura on Saturday night.
But Yost expects to.
"Probably," Yost said. "We'll have to wait and see."
Ventura hit Oakland's Brett Lawrie with a pitch above the waist on Saturday night, likely in retaliation for the hard slide Lawrie performed Friday night that injured Royals shortstop Alcides Escobar.
The hit-by-pitch also came right after Oakland's Josh Reddick hit a home run.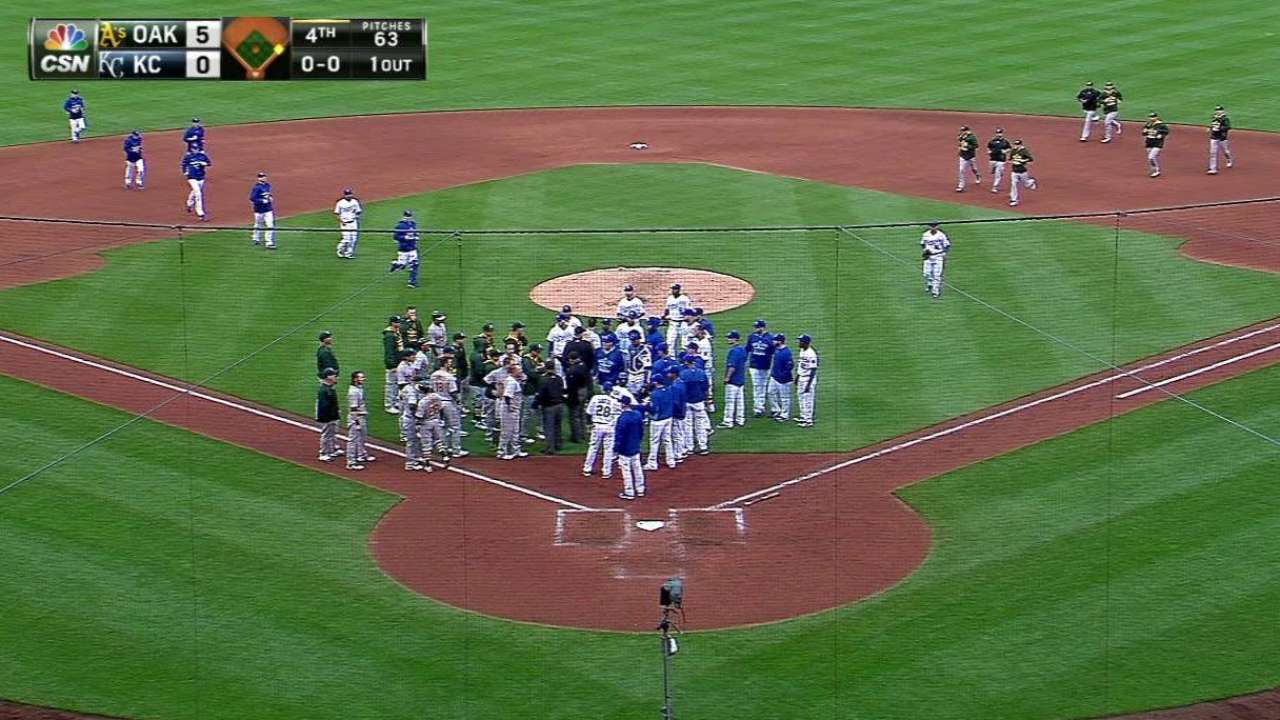 Yost is hoping that Ventura learns from the sequence of events.
"He's got some learning to do," Yost said. "But you got to understand, he's a young guy. And I wouldn't say he's emotional, but he's got a real edge to him."
Ventura declined to comment about hitting Lawrie or about his ejection.
Right-hander Edinson Volquez, who lockers next to Ventura and has quickly become a mentor to him, said he didn't offer any advice to him on this issue.
"We talked about it a little while [Saturday night]," Volquez said. "But that's not something I'm going to give advice about. He's going to do what he's going to do anyway. He's his own guy.
"All I said is that the most important thing is for us to win games. That comes first. He's going to learn."
Jeffrey Flanagan is a reporter for MLB.com. Follow him on Twitter at @FlannyMLB. This story was not subject to the approval of Major League Baseball or its clubs.