Melky confident White Sox offense will be a force
Outfielder sees signs of slow starts fading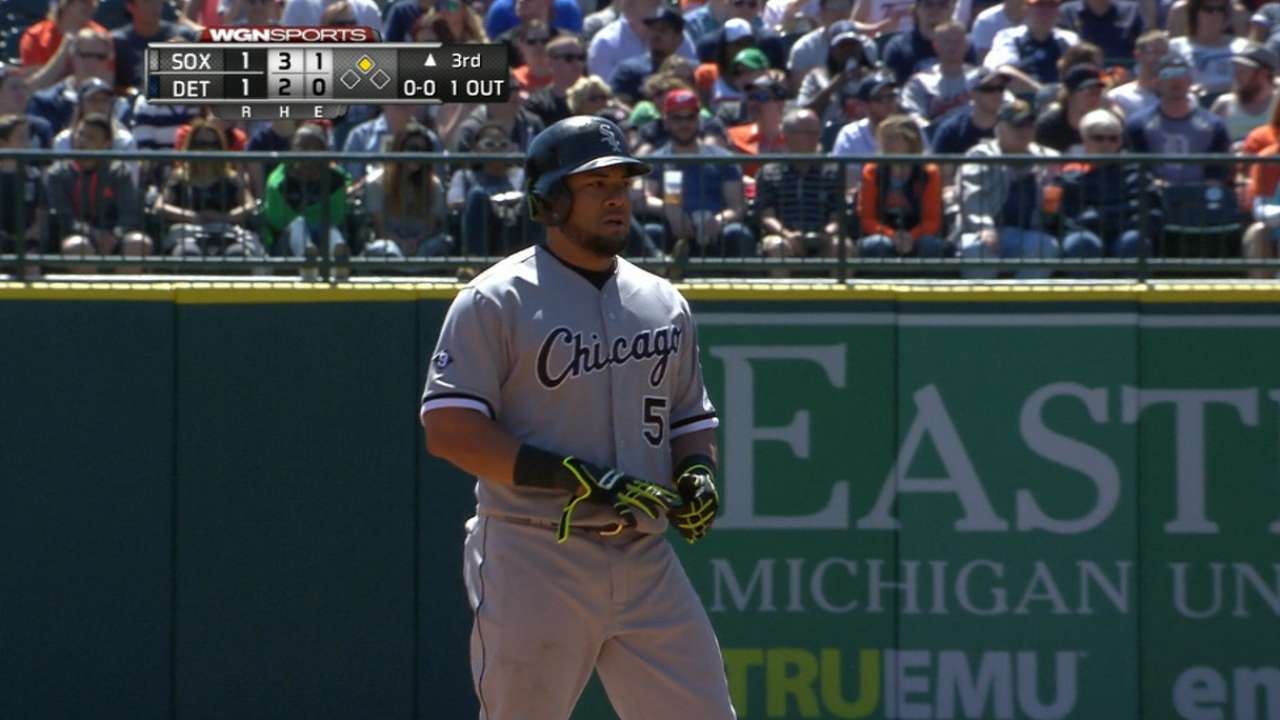 DETROIT -- Melky Cabrera has been part of a number of solid, balanced lineups over the course of his 11-year-career, including the 2009 Yankees, who won the World Series.
The veteran left fielder believes the 2015 White Sox stack up favorably with any of them.
"This is a very good one, one of the best," said Cabrera through interpreter and White Sox Spanish language broadcaster Billy Russo, after Cabrera matched a career-high with four hits Saturday. "You have experience and you have young players.
"You have speed and you have power. You have everything and that's good for us. It makes you feel good, comfortable, when you are playing in a lineup like this."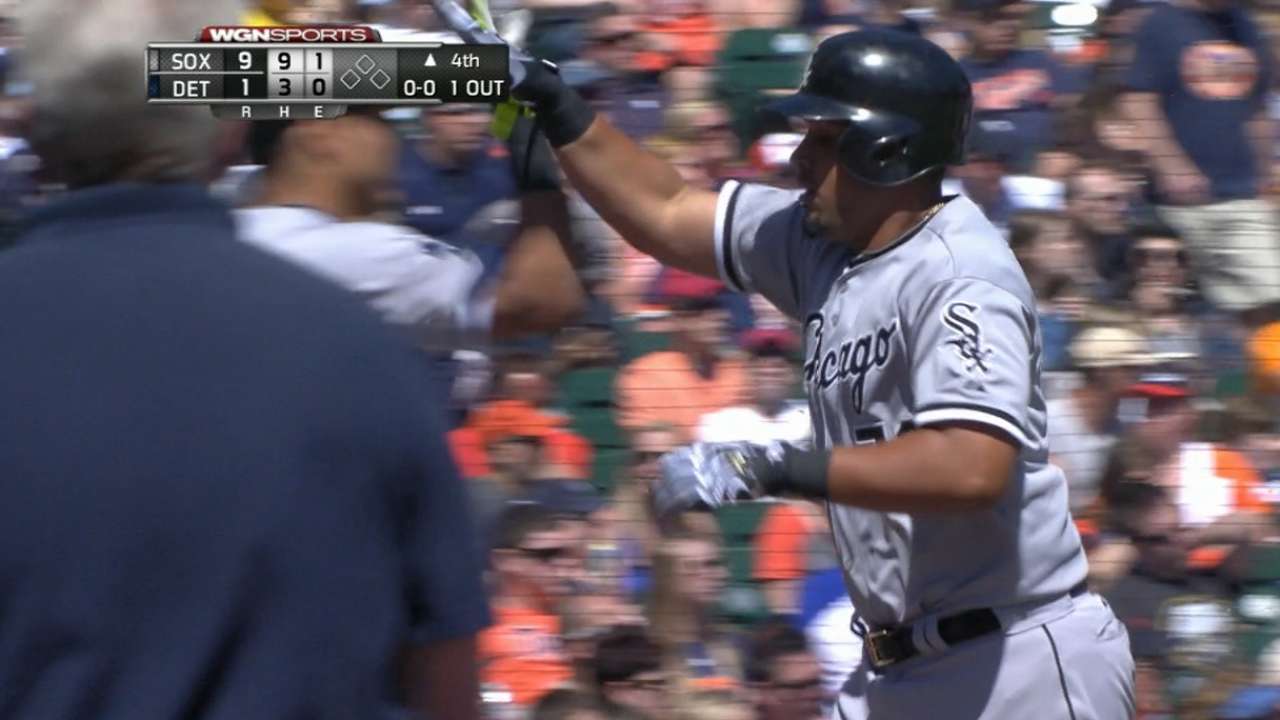 About the only thing missing over the first 10 games from this potentially potent White Sox attack are actual hits and runs. Chicago entered Sunday's series finale against the Tigers with a .241 average and as one of five American League teams which had scored fewer than 40 runs, with 12 of their 37 coming in Saturday's victory.
But this slow start can be attributed to nothing more than slow starts individually for players whose career averages stand above where they currently are located. Even with Saturday's combined 10-hit output among the Nos. 2-4 hitters, Cabrera featured a .238 mark, Jose Abreu checked in at .250 and Adam LaRoche stood at .242.
Trust in each other throughout the lineup, coupled with professional at-bats, served as an encouraging sign for manager Robin Ventura that a change is near.
"Eventually that stuff will level out and you'll be at what your norm is," Ventura said. "But to get there means they're going to get hot at some point. I'd rather have that."
"Our best way to handle the [high] expectation is to keep the focus simple," Cabrera said. "To try hard every day and just think of what we can do and not what else the other teams can do. Just think of us and be confident in our talent."
Scott Merkin is a reporter for MLB.com. Read his blog, Merk's Works, and follow him on Twitter @scottmerkin. This story was not subject to the approval of Major League Baseball or its clubs.