Tigers' bats cooled off by opposition
Five-game stretch featured difficult pitching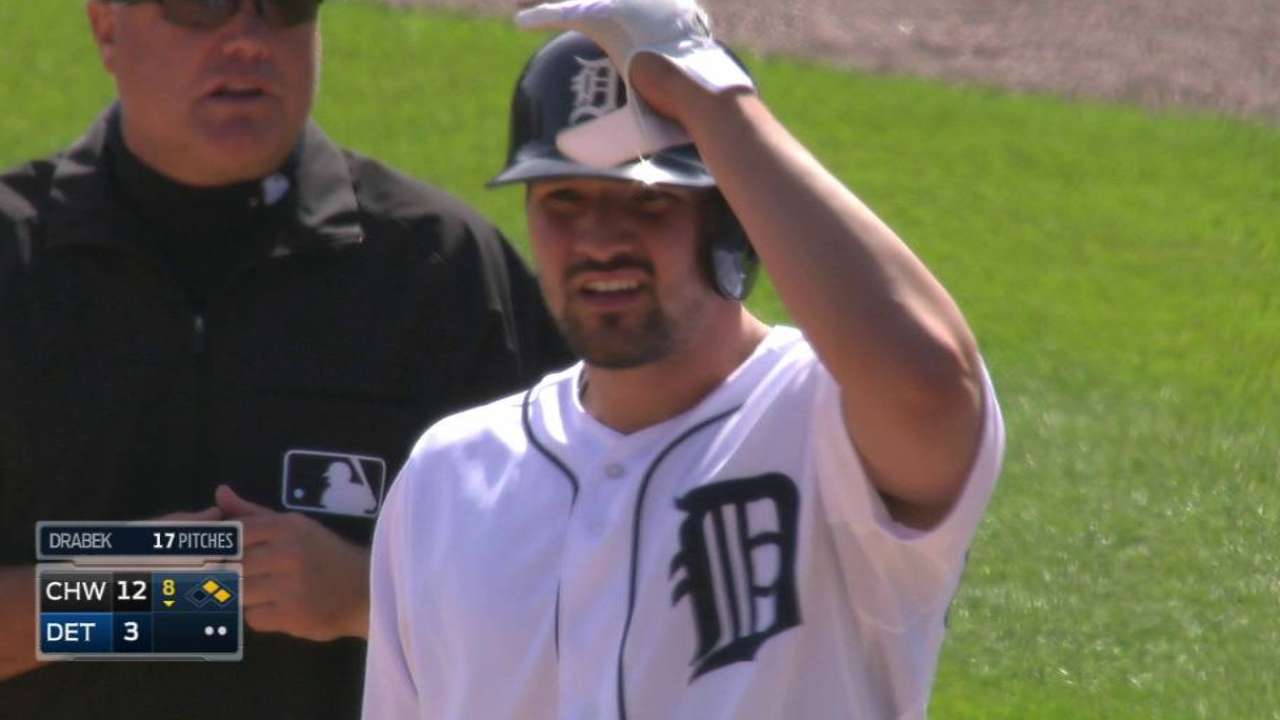 DETROIT -- The Tigers entered Sunday's series finale against the White Sox having scored just 12 runs over their previous five games, but manager Brad Ausmus isn't concerned about it.
Detroit began the season 6-0, averaging 7.8 runs per game. In the past five games, the offense averaged only 2.4 runs.
Part of that can be attributed to the bats, but also to the starting pitching of the Pirates and White Sox.
"Gerrit Cole, A.J. Burnett, Francisco Liriano, Chris Sale, Jeff Samardzija," Ausmus said. "That's pretty good pitching."
Indeed. You'll be hard-pressed to find many tougher five-game stretches for the Tigers this season.
For their part, Tigers pitching had allowed six runs over four games until the White Sox put up 12 in Saturday's 12-3 defeat. As a result, the Tigers have won three of the past five games.
Despite the recent plate struggles, the Tigers began Sunday second in the American League with a .301 batting average. Shortstop Jose Iglesias leads the AL with a .457 average, and first baseman Miguel Cabrera is right behind him at .442. Outfielder J.D. Martinez is tied for second in the Major Leagues with five home runs.
So while the Tigers' run totals over the past five games haven't looked good, they're not concerning to Ausmus.
"You have games like this every year," he said. "Mom told me there'd be days like this."
Chris Vannini is a contributor to MLB.com. This story was not subject to the approval of Major League Baseball or its clubs.