Five thoughts: Padres working on jelling as a team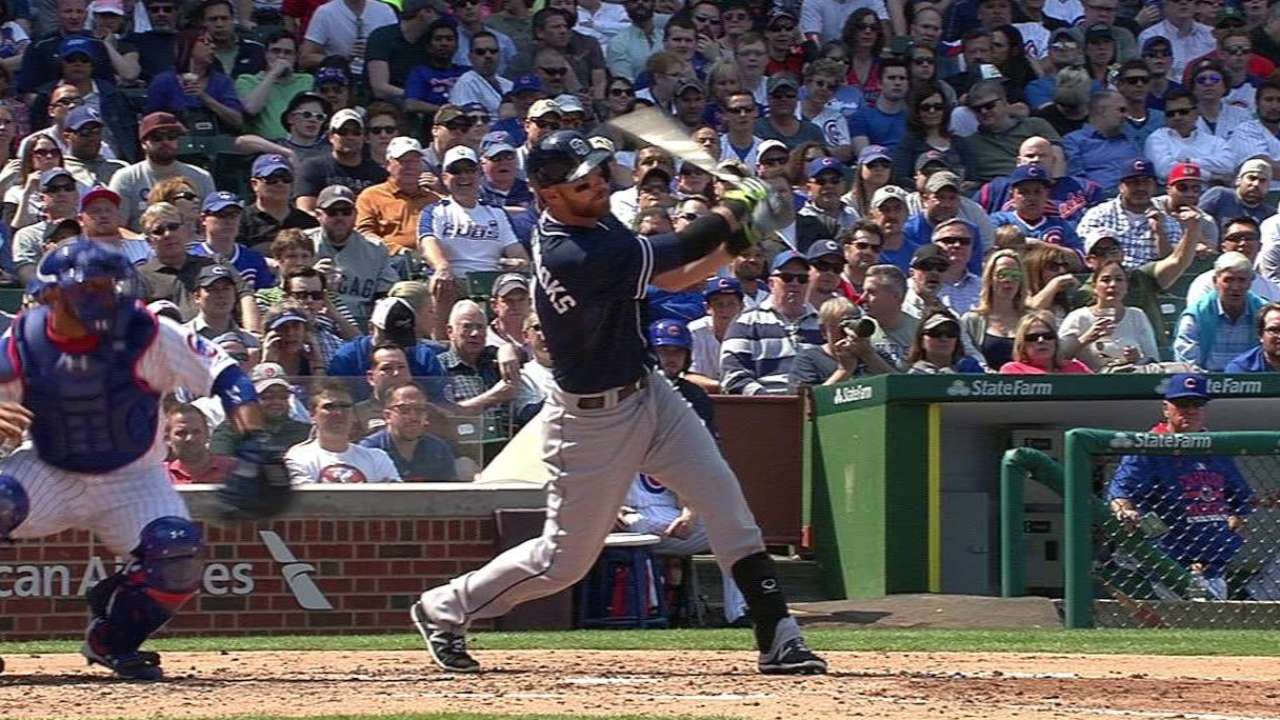 Bill Center, longtime sportswriter for U-T San Diego, is an employee of the Padres.
Poor defense goes beyond errors.
It's missed cutoff men, missed tags, poor positioning and bad decisions -- all of which were part of the Padres' 7-6, 10-inning loss to the Cubs at Wrigley Field Saturday afternoon.
Errors are part of the game.
But some of San Diego's problems on Saturday I believe go to a point that manager Bud Black made during Spring Training. It's going to take these Padres -- with 11 new players on the roster since the end of the 2014 season -- some time to completely jell as a team.
NOTES FROM THE SCOREBOOK:
• Right fielder Matt Kemp has hit safely in six of his last seven games entering Sunday, going 12-for-29 with two doubles, two triples and Saturday's two-run homer. He has six RBIs and six runs scored during that span.
• The Padres' two runs in the first frame Saturday gave them 11 first-inning runs in the season's first 12 games. They scored only 62 first-inning runs in the entire 2014 season.
• Had San Diego won Saturday's game, it would have been the club's greatest ninth-inning comeback since June 7, 2007. On that date, the Padres trailed the Dodgers, 5-1, entering the ninth and won, 6-5.
• Third baseman Will Middlebrooks has the longest active hitting streak among the Padres at four straight games. He is 4-for-16 over the last four games with two doubles and Friday's game-tying two-run homer for three RBIs.