Puig has big night in return, but limp concerns Mattingly
Dodgers outfielder had a double, single and walk in Saturday's win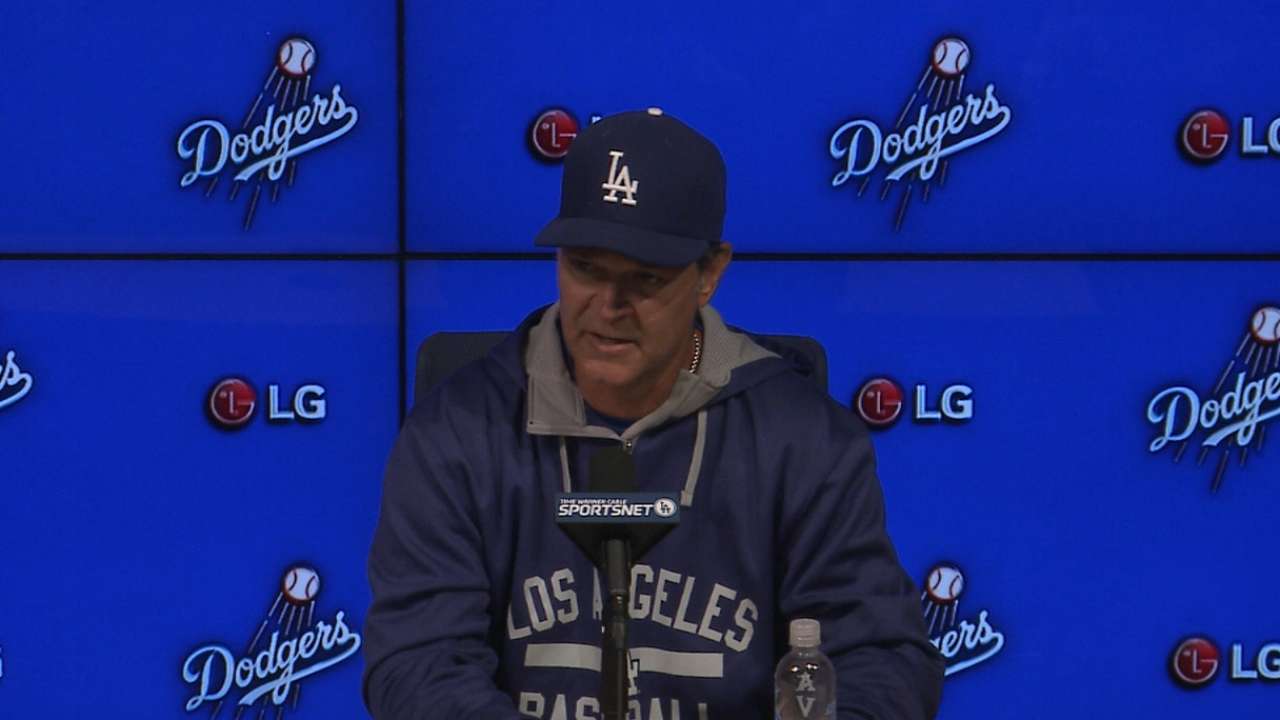 LOS ANGELES -- Is he injured, or isn't he, only Yasiel Puig really knows.
Puig missed three games with a tight left hamstring, returned to the Dodgers lineup Saturday night with a double, single, walk and RBI, limped around enough for his manager to notice, but played all nine innings.
"It looked like he limped a little that one inning, but he told the trainer he was fine," manager Don Mattingly said. "He swung the bat good, made a nice play in the late innings. He looked good."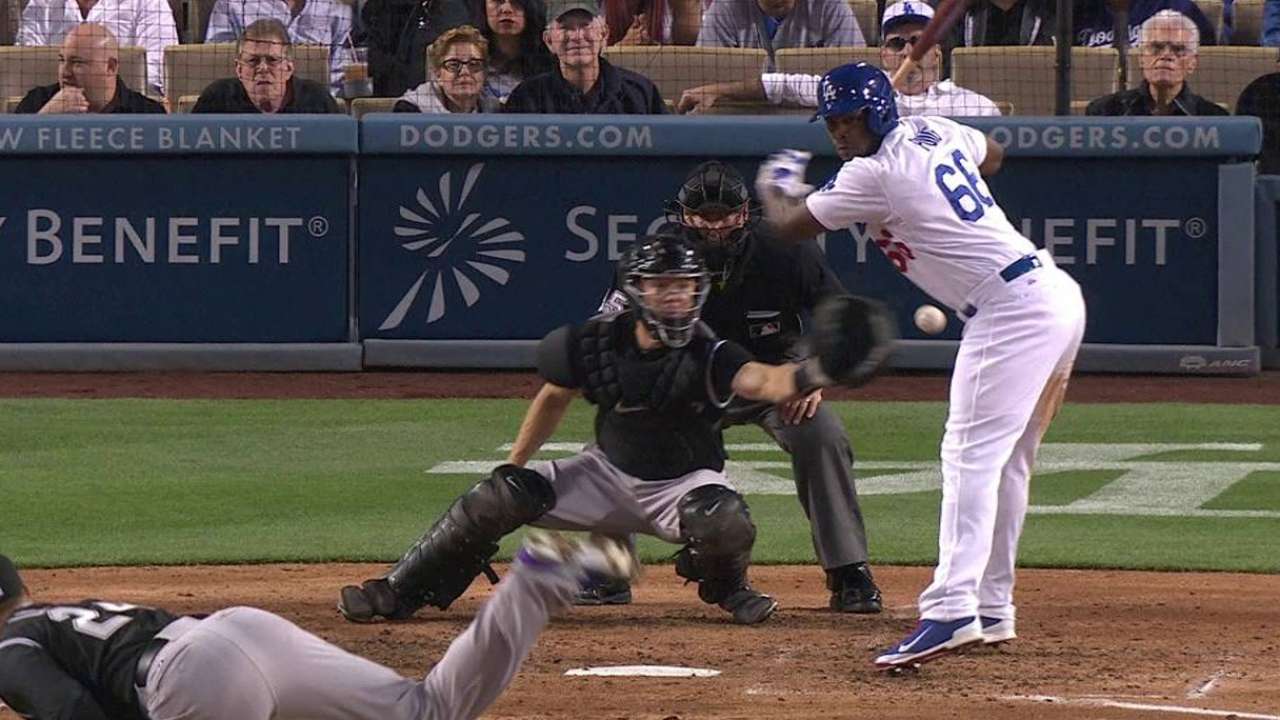 Mattingly is always fearful of lingering hamstring issues, but Puig has a tendency to play while limping and keep going, at least for a while. For example, he played all 10 innings Monday night, although he said he was injured in the seventh inning.
The Dodgers were shorthanded in the outfield Saturday night, as Carl Crawford was sent home with a stomach illness.
Ken Gurnick is a reporter for MLB.com. This story was not subject to the approval of Major League Baseball or its clubs.