One and done: Zunino's timely blast sweet relief for Seattle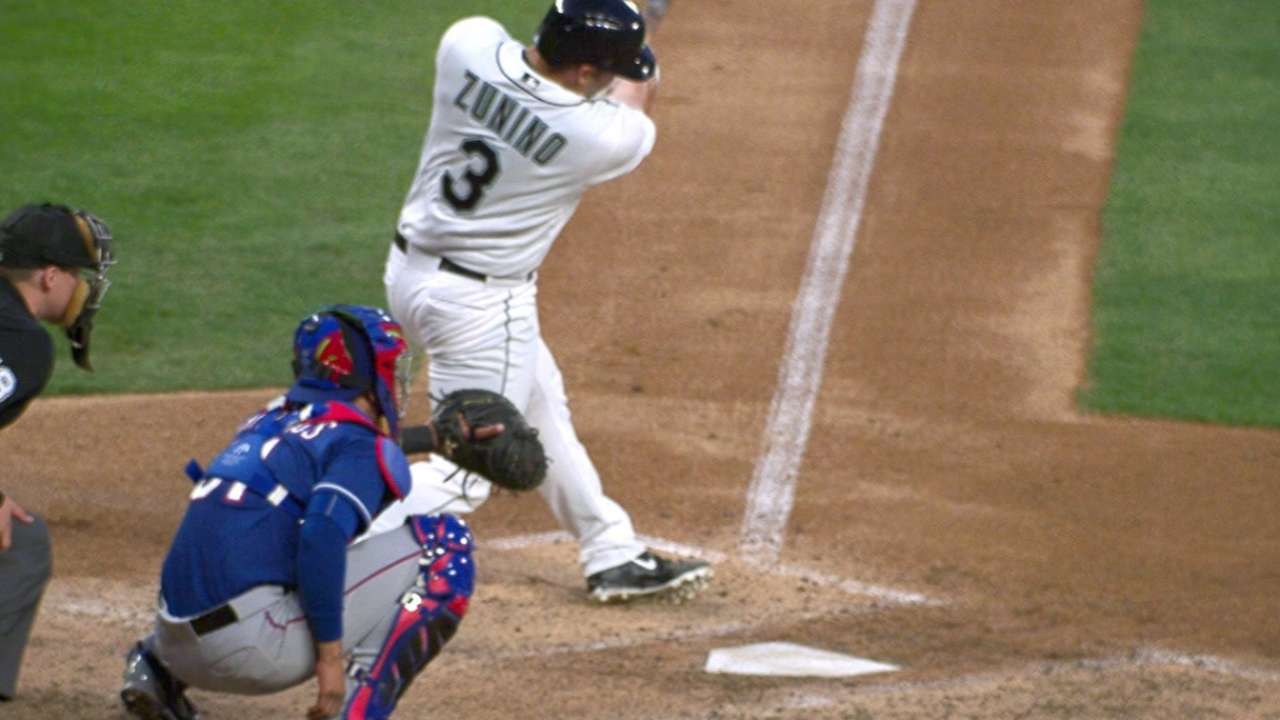 SEATTLE -- It was only one swing, but it was a big one.
Mike Zunino's home run that led off the bottom of the fifth inning in Saturday's 3-1 Mariners win over the Texas Rangers was a relief for a team that had been battling for positives. Throughout their four-game losing streak, which spanned the three-game set against the Dodgers early in the week and the series opener against the Rangers on Friday night at Safeco Field, Seattle hitters were hitting the ball hard in key situations and watching run-scoring, game-winning opportunities disappear into the webbing of their opponents' gloves.
Zunino's ball disappeared into the waiting arms of a lucky fan sitting in the front of the upper deck in left field. It was a 412-foot statement of sorts, giving the Mariners a 2-1 lead and Zunino his first homer of the year. The homer came after the Rangers had tied the game at 1-1 in the top of that frame.
An inning later, Brad Miller had Kyle Seager on third base and didn't disappoint either, driving in the Mariners' third run with a triple into the right-field corner.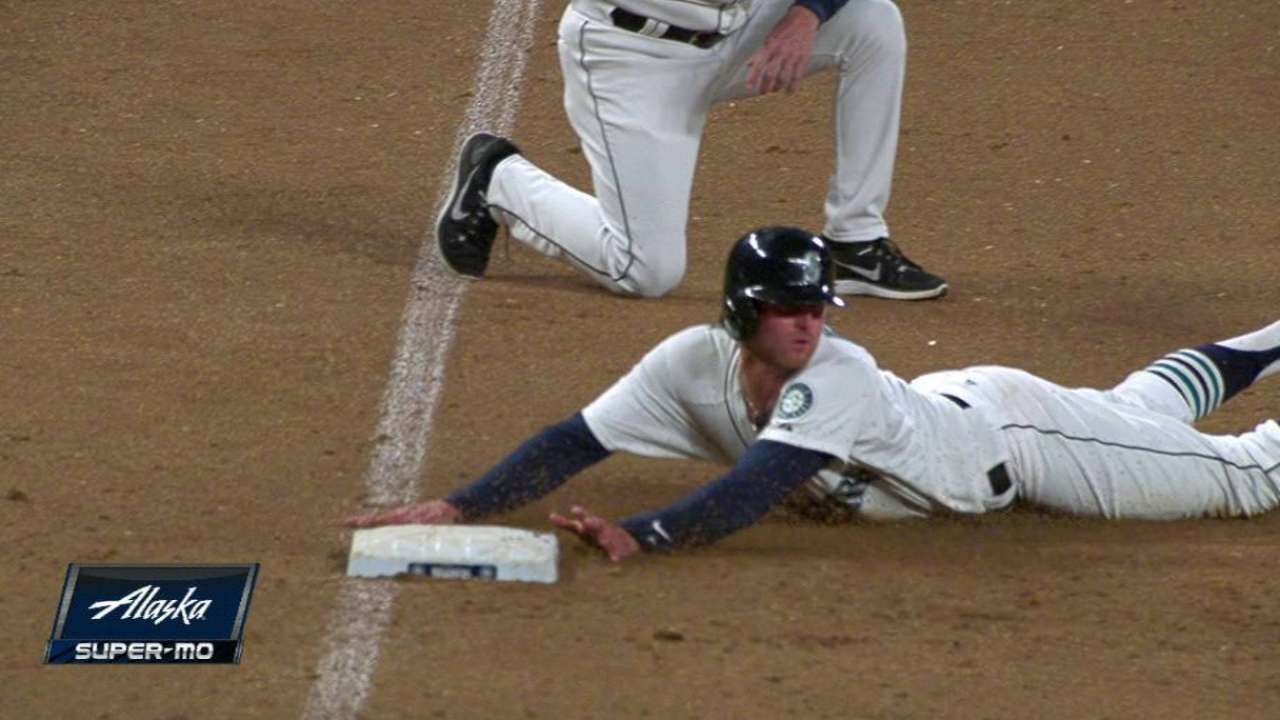 It wasn't Blowout City, but with starter Felix Hernandez limiting the Rangers to a run on two hits while striking out 12 through seven innings, it was enough on this night, and it snapped the four-game funk.
"Obviously Felix did a great job of limiting the damage that one inning and we just wanted to get something back for him," Zunino said. "In a big situation, obviously you want to do what you can. Just to be able to do that was nice."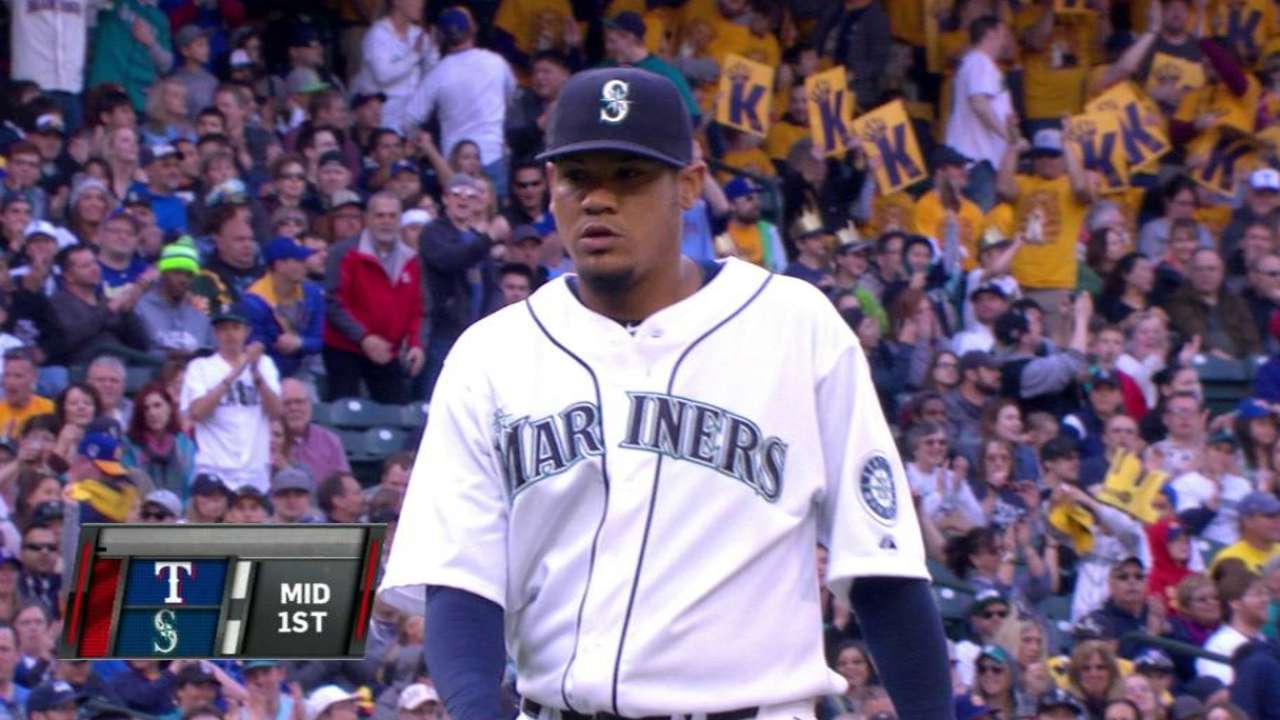 Hernandez and the rest of the team got a bit of a jolt from Zunino's bolt, given the timing of it and the fact that the big hits had been hard to come by for much of the week.
"I thought it was big that he answered right back for us," Mariners manager Lloyd McClendon said. "He kind of gave us that momentum right back. … He came right back and he kind of lifted the guys up."
Doug Miller is a reporter for MLB.com. Follow him on Twitter @DougMillerMLB. This story was not subject to the approval of Major League Baseball or its clubs.