Hernandez rewards manager's trust in stellar 7th inning
Seattle ace strikes out side to cap 12-K outing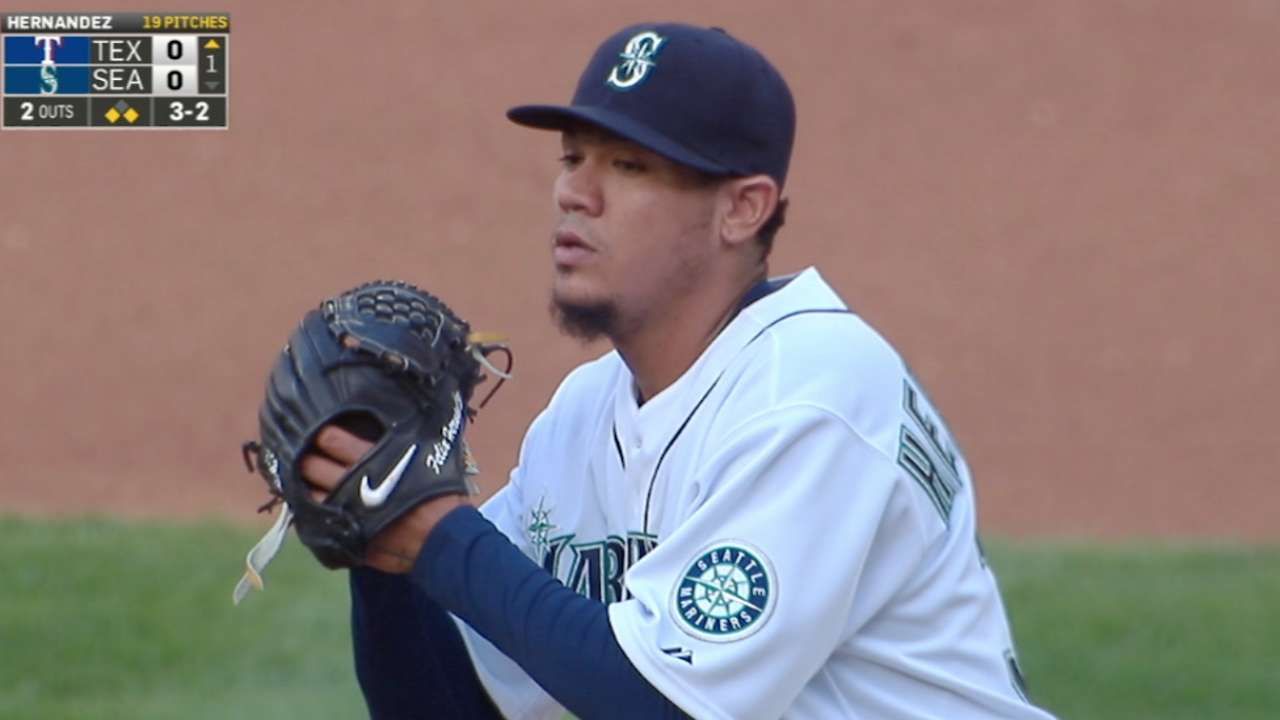 SEATTLE -- Felix Hernandez likes ending losing streaks. Now he and his Mariners teammates are hoping to enjoy starting a winning one.
Hernandez was in brilliant form on Saturday night when his team needed it the most -- on the mound and in a discussion with Seattle manager Lloyd McClendon prior to his final inning, the seventh, in which he struck out the side to help seal his team's 3-1 win over the Rangers.
Hernandez had strained his right quadriceps in his last start and had made it through six innings on Saturday. He had already struck out nine batters and only allowed two hits. He was well on the way to making sure the Mariners broke out of their four-game losing streak.
He was also at 98 pitches.
So in the dugout, McClendon informed him that his night was pretty much done, and Hernandez pleaded with him.
"I said, 'Let me go back out,'" Hernandez said. "And he said, 'No, no, no, no.' And I said, 'It's a close game, we need this win, so let me go back out.' And he said, 'I trust you. OK.' … He said something that I can't say on TV."
The result was a much-needed victory and Hernandez's gutsiest and most statistically impressive outing of the young season, not to mention his first win over the Rangers since 2012. As far as the quad is concerned, Hernandez said it still wasn't quite 100 percent, but that wasn't necessarily a bad thing.
"I think it helped me to stay back a little bit more and not to push too much, not to jump too much," Hernandez said. "In the first inning I was not finding the strike zone … after that I just figured out my good mechanics and tried to throw a lot of strikes."
Hernandez improved to 2-0 this year and lowered his ERA to 2.37. He recorded his 34th career double-digit strikeout game and his 11th career start with at least 12.
"He's definitely the stopper," Mariners shortstop Brad Miller said. "Any time he's out there you feel like you're going to win one. He came out and gave us exactly what we needed. When he gets out there, you know your fortunes can change pretty quick."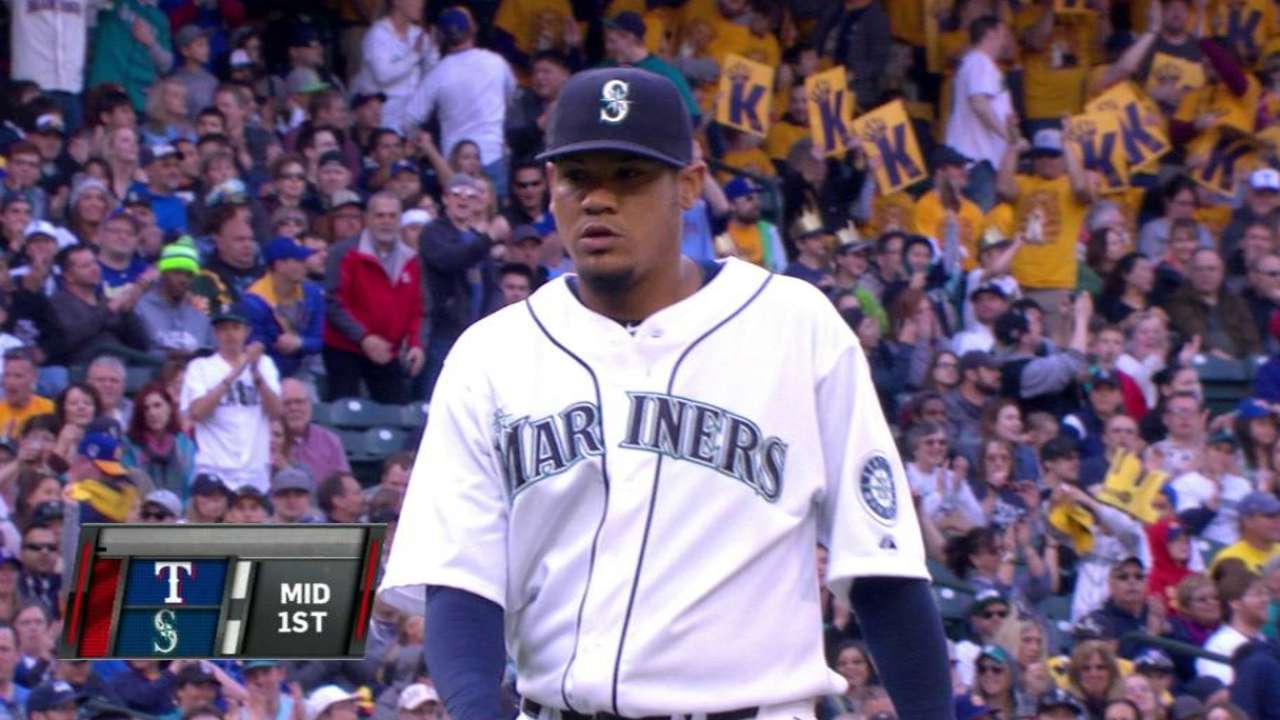 McClendon agreed with Miller, which is why he ultimately agreed with Hernandez.
"If he listens to me, he just might have a chance to be pretty good," McClendon said with a smile.
"Like I told him after the game, I trust him. And I do trust him. But I also told him we're not going to have many of these conversations."
Doug Miller is a reporter for MLB.com. Follow him on Twitter @DougMillerMLB. This story was not subject to the approval of Major League Baseball or its clubs.