Fast start exceeds even Dodgers' lofty expectations
NL West leaders are getting contributions on all fronts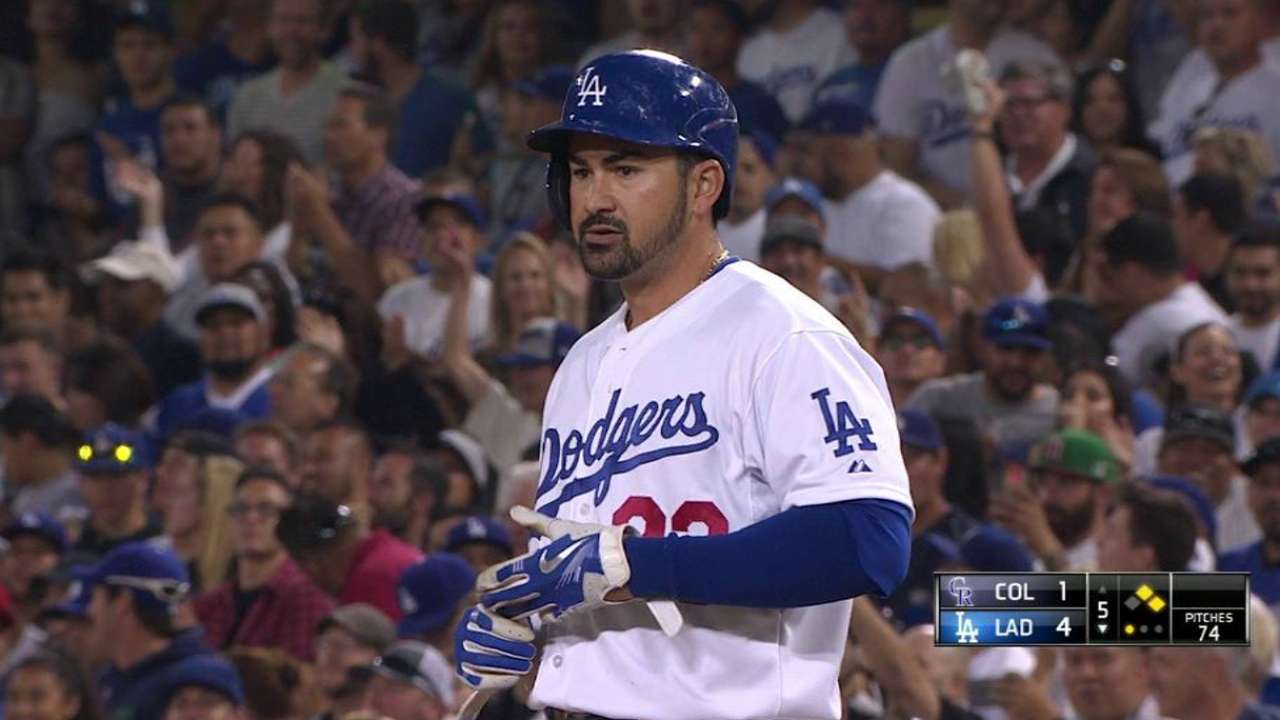 LOS ANGELES -- It's not easy to exceed expectations that come with a $275 million payroll and a brainiac front office, but that's what the Dodgers are doing.
They took over sole possession of the NL West on Saturday night with a 6-3 win over the Rockies, extending their win streak to six with three more RBIs from Adrian Gonzalez. Add to that a solid start from Zack Greinke that looked even more impressive when manager Don Mattingly revealed his starter was sick a day earlier.
"It's good to be on a roll, especially against a team that was playing good baseball, because [Colorado] swept the Giants coming in here," said Gonzalez, whose team is 8-3.
Yasiel Puig returned to the lineup with two hits, a walk, an RBI and a run scored, as well as an occasional limp from the tight left hamstring that sidelined him the previous three games. There was production throughout the lineup, as there has been lately, with a pair of doubles from Howie Kendrick and two runs scored by Jimmy Rollins.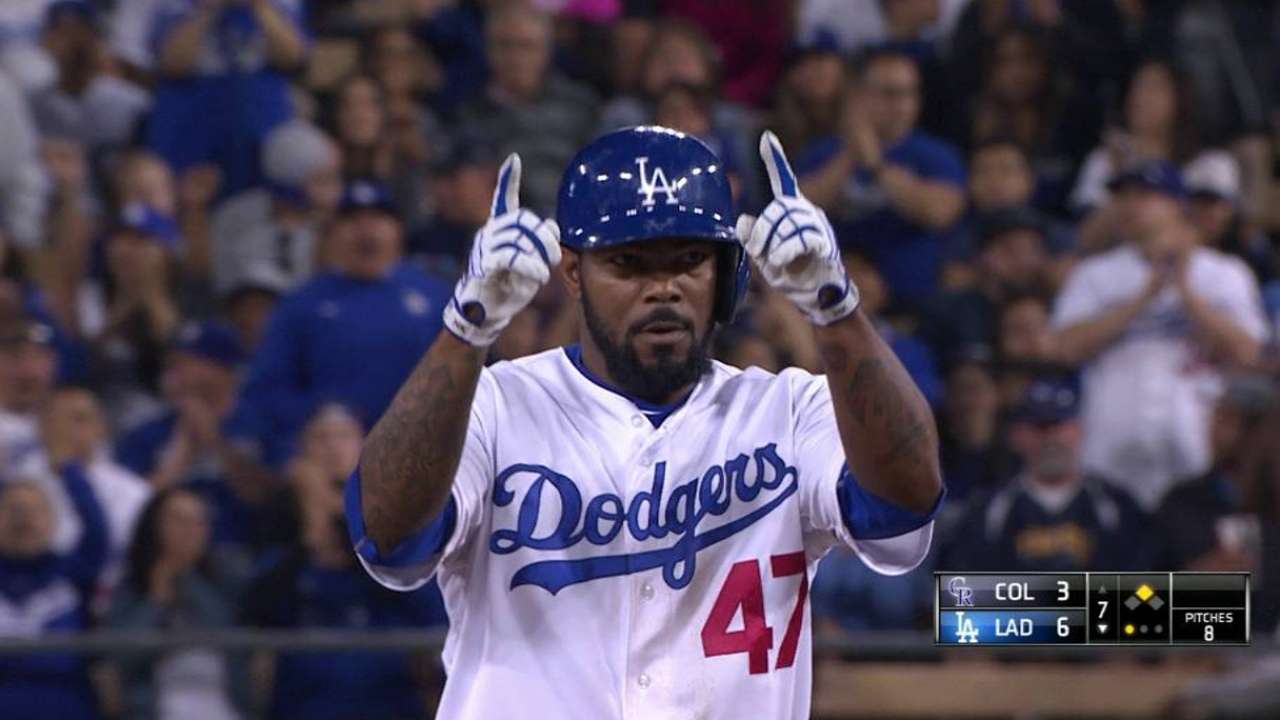 The bullpen continued its dominance with 2 1/3 scoreless innings, Joel Peralta getting his third save, more than he's had since a career-high six in 2011.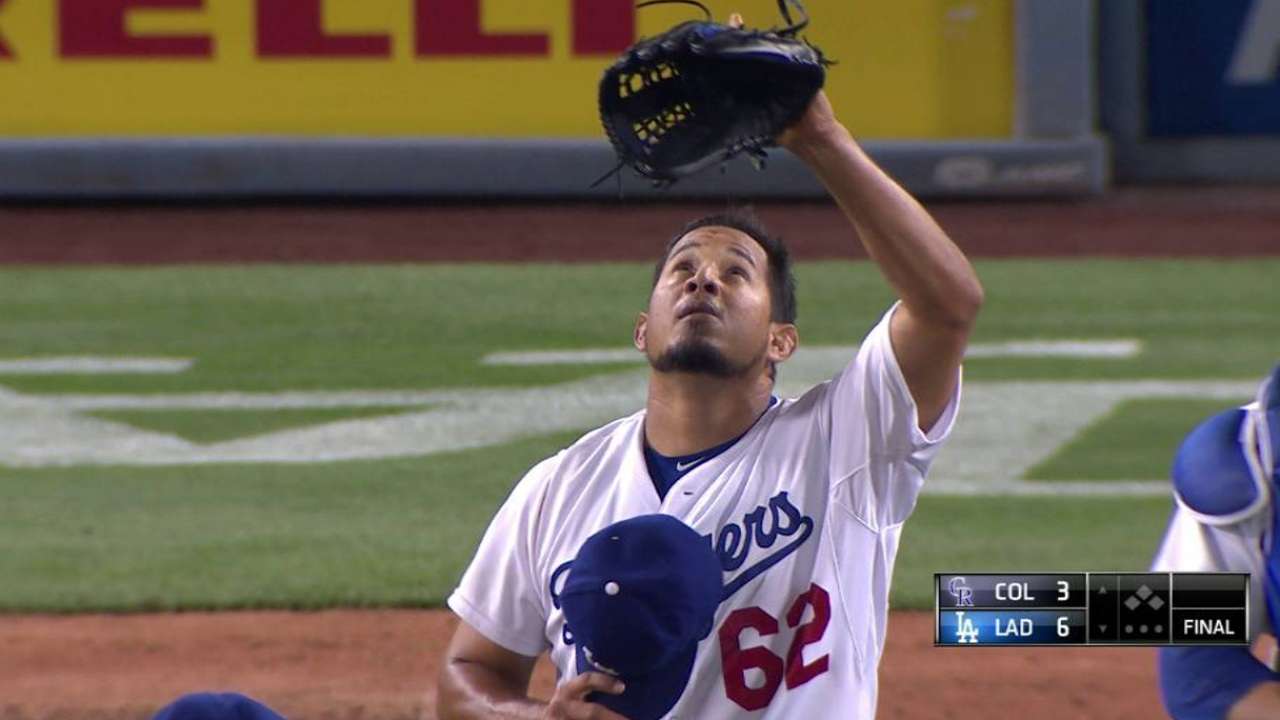 And until he seemed to run out of gas in the seventh inning, Greinke was his usual dazzling self, running his divisional record since joining the Dodgers to a stunning 20-1.
Greinke said he felt fine on Saturday, but was sick enough to be sent home early Friday night and given fluids to fight off a bug that sent Carl Crawford home before Saturday night's game. Greinke relied on a "bunch of good" fastballs and changeups, staying away from the breaking balls "that weren't working too good."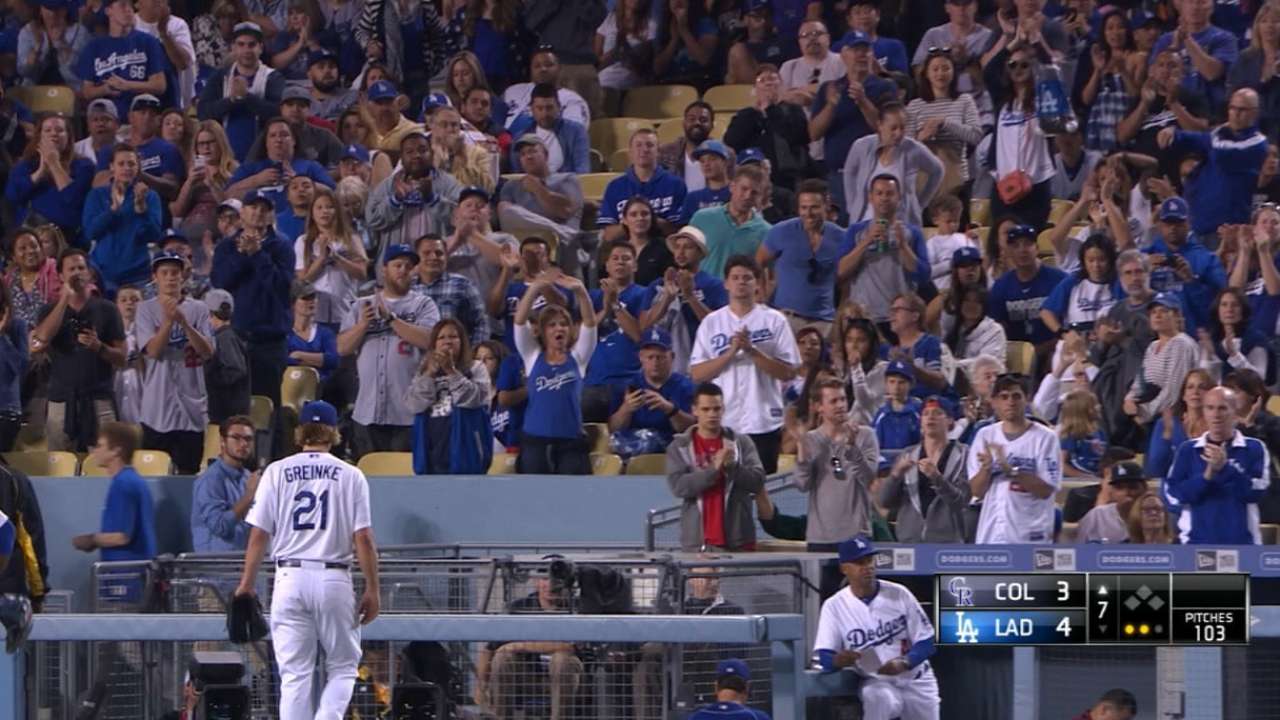 He made it through 6 2/3 innings before DJ LeMahieu chased him with a two-run homer that shaved the Dodgers lead to 4-3. Greinke said Dodgers stats show that LeMahieu had never hit a fastball from a right-hander for a home run until that one. And LeMahieu was batting eighth.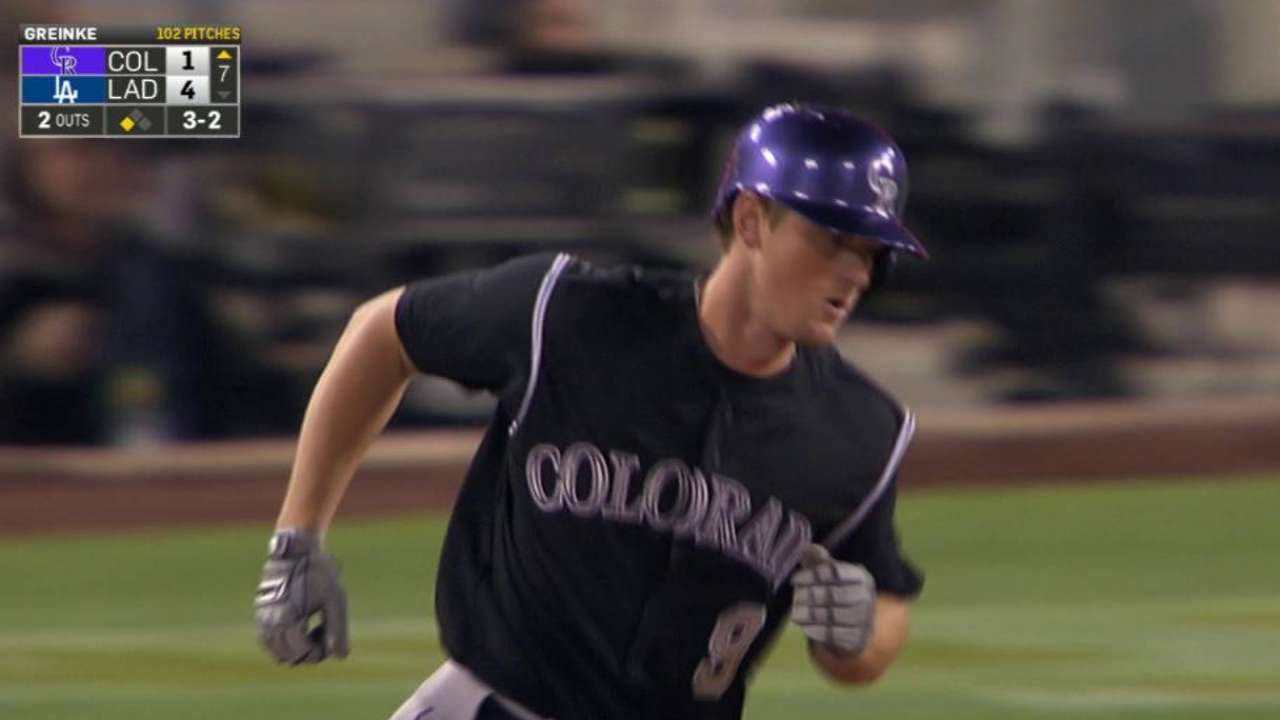 "I would think their lineup tonight, they're one of the toughest in the National League. Maybe our lineup is up there with it," said Greinke. "Through [Corey] Dickerson sixth, as good as anyone in baseball through sixth."
That Dodgers lineup, though, is tough to pitch through too. Gonzalez has a 13-game hitting streak dating back to last year. He's hitting .553 with 18 RBIs. His 23 hits through the first 11 games are tied with Eric Karros for a franchise record.
"He's picked up where he left off last year," Mattingly said of Gonzalez, who led MLB in RBIs in 2014. "Him and Howie both, they're the dynamic duo."
Greinke said he's been watching Gonzalez do this for years and is still impressed.
"It's pretty amazing," he said. "Right now, teams are pitching around him and he's still doing pretty good. When guys are on base, for some reason, he does better."
Ken Gurnick is a reporter for MLB.com. This story was not subject to the approval of Major League Baseball or its clubs.