Walks prove costly for Odorizzi, ending duel with Tanaka
Rays starter fans 9 but 2 free passes in 6th inning come around to score on McCann's triple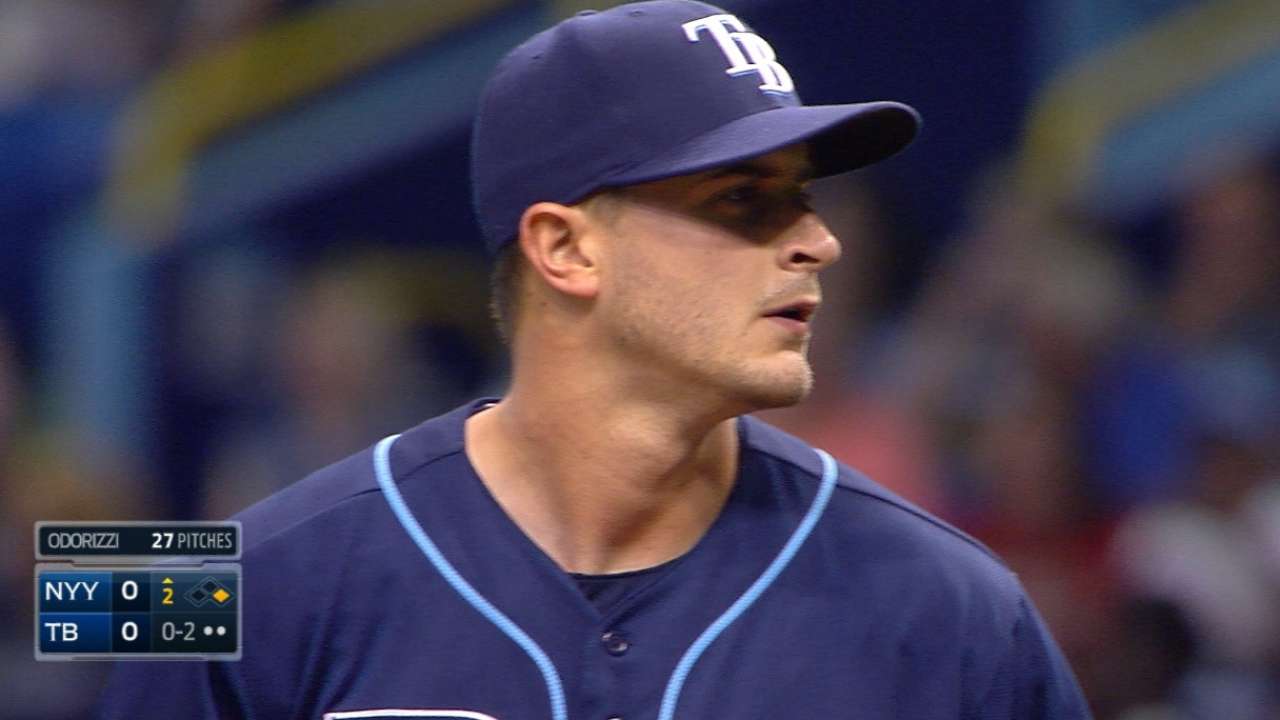 ST. PETERSBURG -- With five innings in the books, and Jake Odorizzi and Masahiro Tanaka combining to retire 27 of the previous 28 batters they had faced, the Rays and Yankees were officially locked in a classic pitchers' duel Saturday night at Tropicana Field.
Then the sixth inning arrived. Odorizzi's command departed. And the Yankees never looked back.
With one out in the frame, Odorizzi lost control of his pitching arsenal, issuing back-to-back walks to Brett Gardner and Alex Rodriguez. After Mark Teixeira chased a changeup for the second out of the inning, Brian McCann, who was 2-for-2 on the night against Odorizzi and 7-for-12 lifetime with two home runs, stepped into the box.
Odorizzi fired a splitter through the bottom of the strike zone that McCann rifled off the right-field wall for a two-run triple, giving the Yankees a lead they would never relinquish en route to a 9-0 rout over the Rays.
"I would have liked to have had a more competitive pitch on the first walk [to Gardner], but the one to A-Rod was the same pitch that I had thrown him the at-bat before that he had swung over three times. He just took it that time," said Odorizzi, who racked up nine strikeouts against the two walks over six-plus innings in the loss. "I wouldn't have changed any of the pitch selection, maybe not be so fine on the pitches leading up to 3-2, but the 3-2 pitches I would have thrown regardless."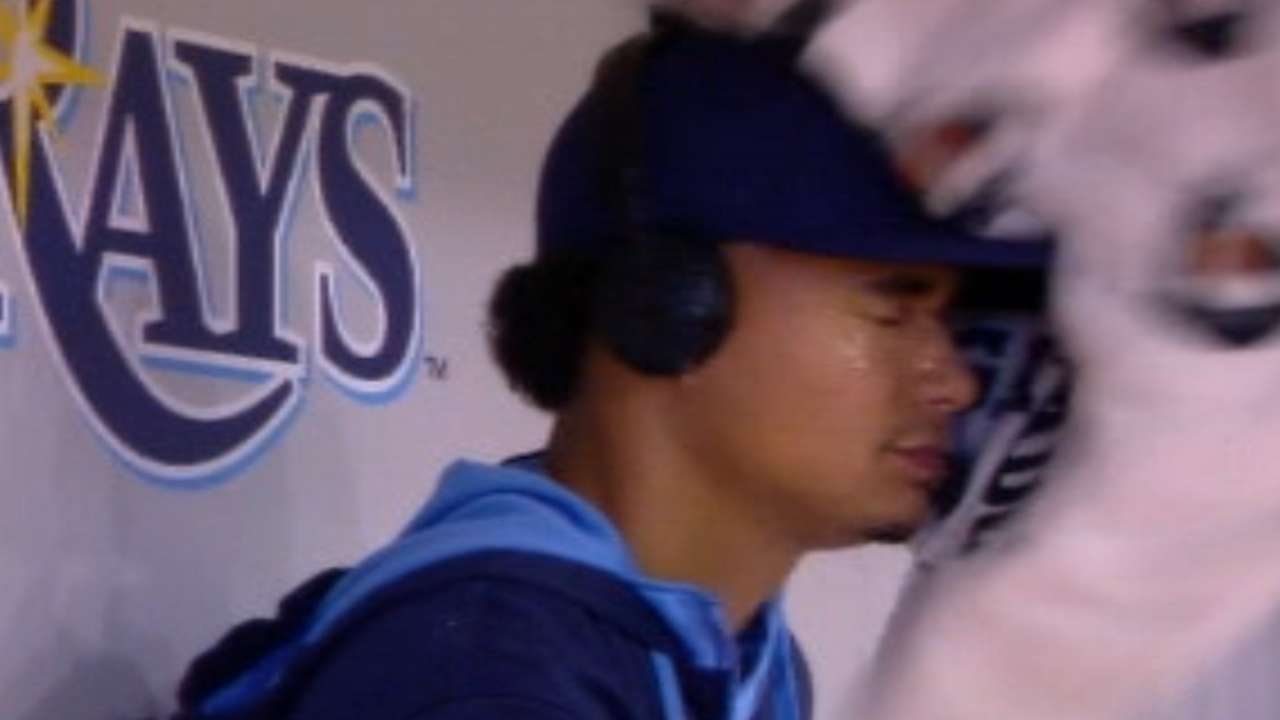 Rays manager Kevin Cash said it's not unusual for even the smoothest of pitching rides to encounter some turbulence along the way.
"I think throughout anybody's given start, you do hit a two- or three-batter glitch in the game where you're not as sharp as you'd like to be," Cash said of Odorizzi's sixth-inning struggles.
"At the same time, he was facing some pretty good hitters, and it's a 0-0 ballgame, so he's got be careful with what he's doing."
McCann is now 8-for-13 against Odorizzi with a double, a triple, two home runs and six RBIs over the past two seasons.
"I treat him the same as everybody else. I don't really try to do anything different with him. He just hits it. It's the same approach I use for the other eight guys in the lineup," Odorizzi said of McCann. "The split that he hit, it was down at the bottom of the zone and he just kind of hooked it around, so it's just one of those tough breaks.
"Same pitch selection. He just got it."
Michael Kolligian is a contributor to MLB.com. This story was not subject to the approval of Major League Baseball or its clubs.