Marte turns around slow start in a hurry
Left fielder responds to Hurdle's encouragement with power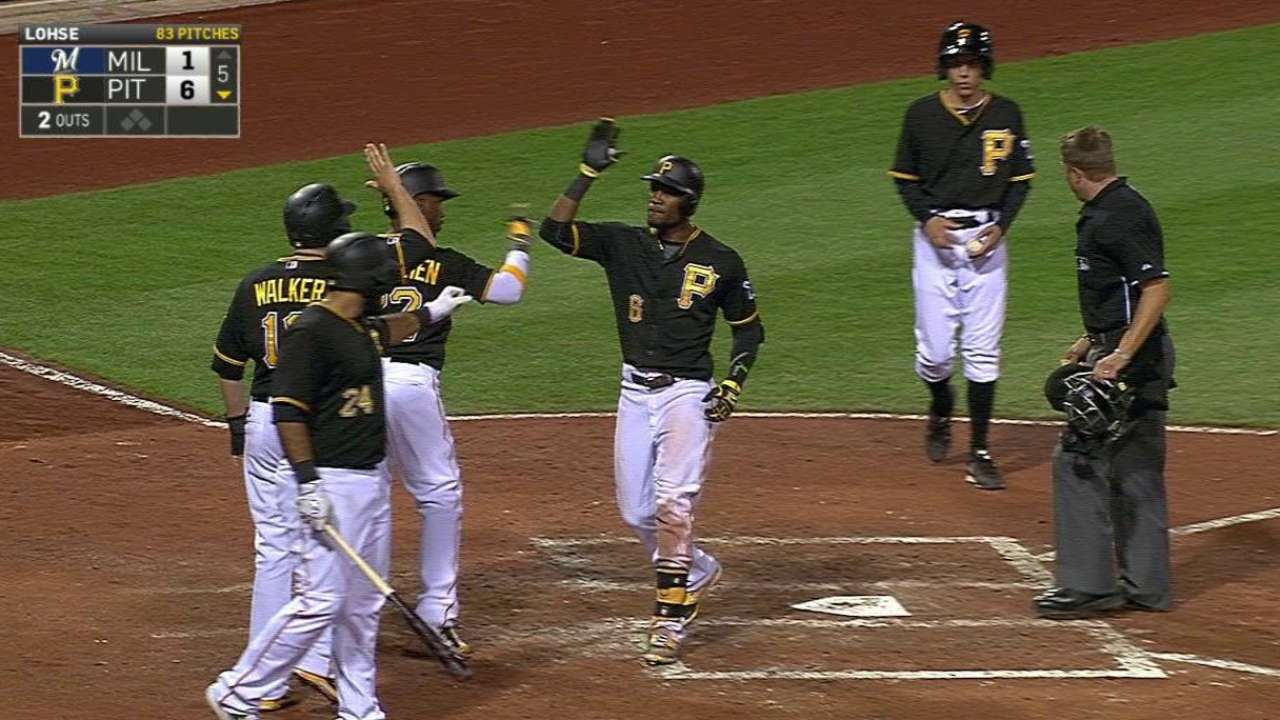 PITTSBURGH -- For a second straight night, the Buccos offense caught up with the team's other two, stellar aspects. If this has been a glimpse of an extended look, the rest of the National League Central may soon be trying to catch up to the Pirates.
The Pirates have excelled on the mound and with the gloves all season, and now the bats have fallen in line, with Starling Marte sounding reveille.
"Baseball. This is a hard game," the Pittsburgh left fielder said after again having made it look quite easy, driving in the last five runs of the Bucs' 6-2 triumph over Milwaukee.
Three of the runs came on Marte's second homer in as many nights, both prodigious. Marte does not hit any of those homers that have the announcer wondering, "If it's going to be long enough?"
"Look where he was four days ago, and look where he is now," said manager Clint Hurdle.
Four days ago Marte was in the dugout, sitting on the bench and on his .115 average. Fourteen strikeouts in 26 at-bats may have had Marte talking to himself. Hurdle thought it was a better idea to give him a night off, and have Marte talk to him instead.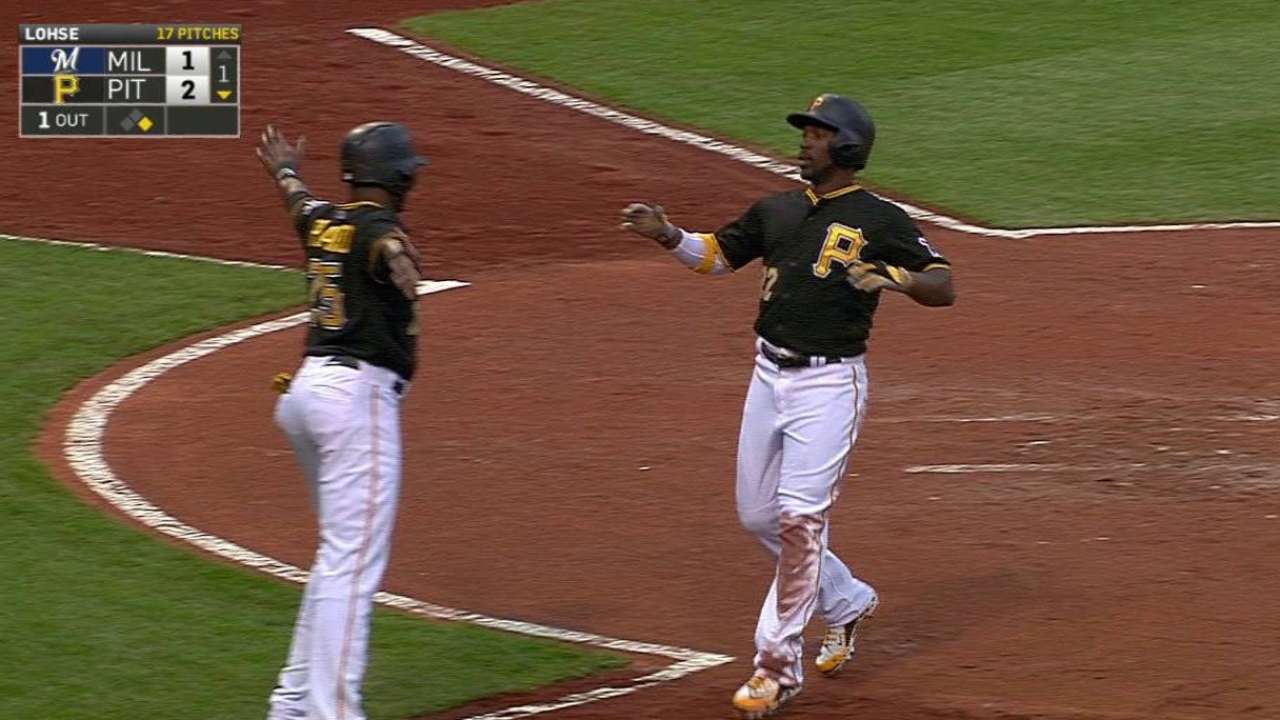 "Sometimes, it's extra work (on an off night). Sometimes it's us talking," the manager said. "It's always important for players to know the expectations of the manager. And it's never an average, a home run or RBIs; it's intangibles. They need to hear that you believe in them when things might not look very good. And he responded very well."
Hurdle has a simple view of baseball's three main components: "The two that you can control are pitching and defense. They are proactive. Hitting is reactionary."
Yeah. You can say Marte reacted to the manager's benching.
Touching all the bases
• First: Outfielder Jaff Decker did not have to do any packing on Saturday after the Bucs activated him from his rehab assignment with Indianapolis -- Decker, recovered from a right hamstring strain, was simultaneously optioned to the Triple-A Indians.
• Second: Mark Melancon's first save of the season, on Friday night, was his 50th with the Pirates, tying Jim Gott for ninth place on the club's all-tine list. Next is Bill Landrum, with 56.
• Third: Going on nearly two years, lefty reliever Tony Watson has an 0.69 ERA in his last 52 appearances at PNC Park.
• Home: That's where Jeff Locke has become a sure thing; the Bucs have won nine of his last 10 PNC Park starts.
Tom Singer is a reporter for MLB.com and writes an MLBlog Change for a Nickel. Follow him on Twitter @Tom_Singer. This story was not subject to the approval of Major League Baseball or its clubs.