Lack of offense a broken record for frustrated Crew
Roenicke remains hopeful that turnaround is coming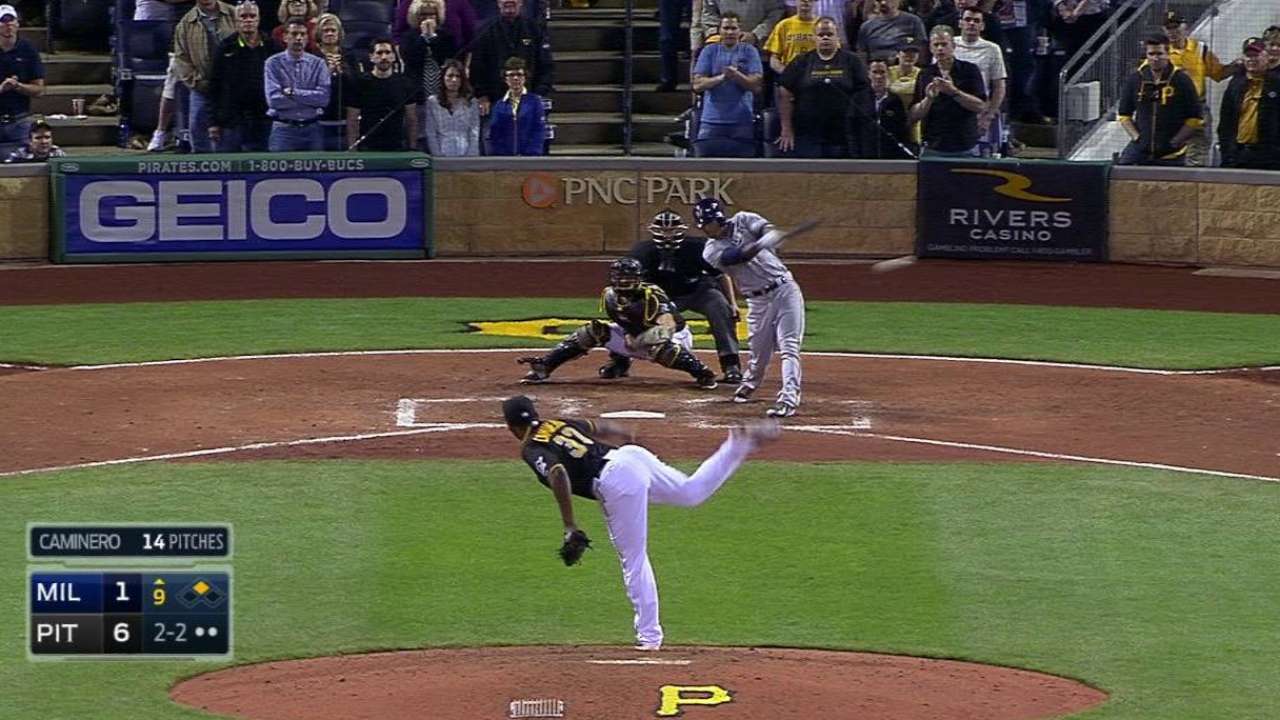 PITTSBURGH -- The Brewers' early season skid continued in a familiar way during Saturday night's 6-2 loss to the Pirates at PNC Park.
Kyle Lohse surrendered six runs and put Milwaukee in an early hole. The lineup managed only two runs on five hits, including two apiece from Ryan Braun and Jean Segura.
The defeat dropped the Brewers to 2-9 on the year. It's their worst 11-game stretch to start the season since 2002, when they went on to lose 106 games.
But it's not time for the Brewers to panic, according to manager Ron Roenicke.
"We're going to worry about tomorrow now and not worry about what's happened. We've got a long ways to go," Roenicke said. "This thing's going to turn. I don't know when it's going to turn, but it will.
"We're certainly a better team than this, and we'll start pitching better and we'll start hitting the ball better."
Roenicke shuffled his lineup in an unusual way to mix things up Saturday night and once again came away encouraged by some of his club's at-bats.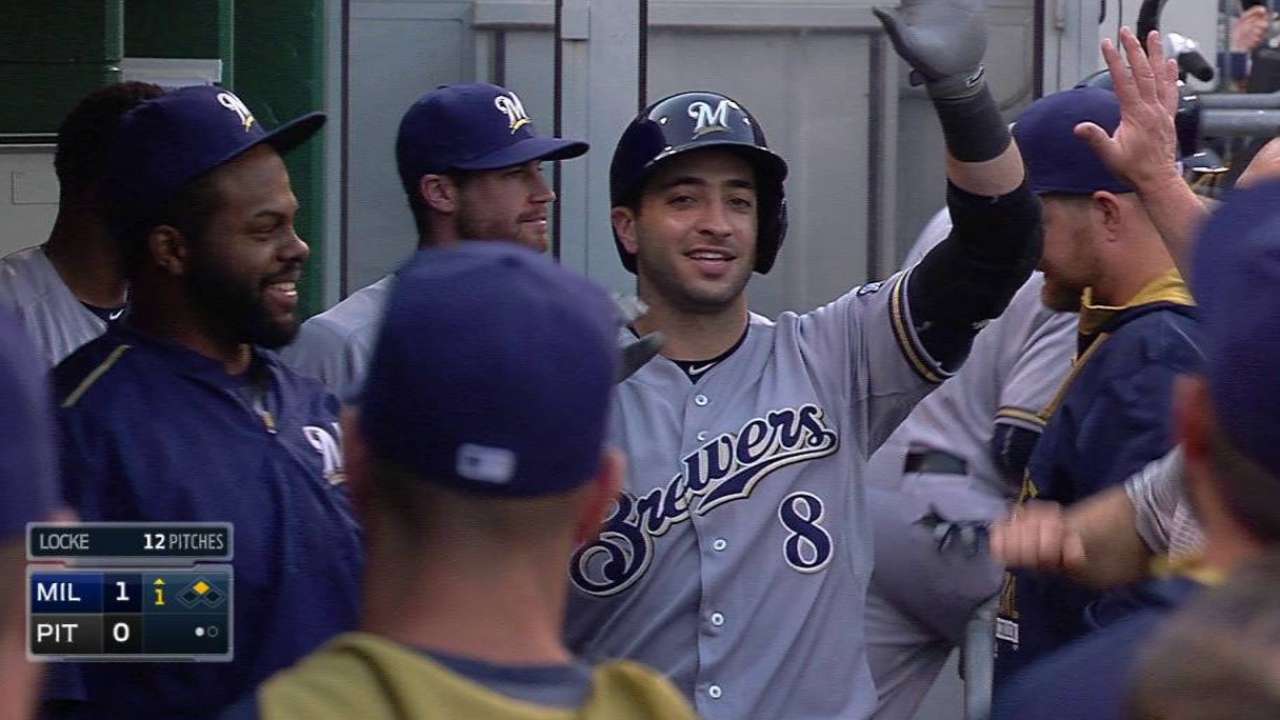 Though the Brewers managed only five hits and didn't draw a walk all night, Roenicke pointed out that they hit a few balls hard -- but right at well-positioned Pirates defenders. As a result, Pirates starter Jeff Locke retired 23 of the final 25 Brewers he faced.
"Some guys are swinging the bat better. Everything we hit seems to be right there, right to them," Roenicke said. "They're doing a great job with defense and over-shifting and putting guys where they need to be, but we squared up a lot of balls to come out with two runs."
Lohse took responsibility for Saturday's loss, the Brewers' fourth straight, but the reality is Milwaukee has faltered out of the gates because of its anemic offense.
The Brewers have scored 28 runs in 11 games, making them the lowest-scoring offense in the Majors. They've hit only three home runs and stolen one base.
Their 4.69 ERA as a team is the fourth-highest mark in the Majors, and opponents are hitting .290 against their staff.
The Brewers believe they have the talent in place to turn things around. First, they'll have to dig themselves out of a deep early hole.
"It's frustrating because we've got some good pieces in here. We just haven't put it together," Lohse said. "It's on us. We've got to figure it out. I don't think you need team meetings. Everybody knows what we need to do.
"You're going to go through streaks like this in a season, and unfortunately we're starting out the season like this. We've just got to pull it together."
Adam Berry is a reporter for MLB.com. Follow him on Twitter at @adamdberry. This story was not subject to the approval of Major League Baseball or its clubs.