Martinez, Gallardo ready to break out bats in Arizona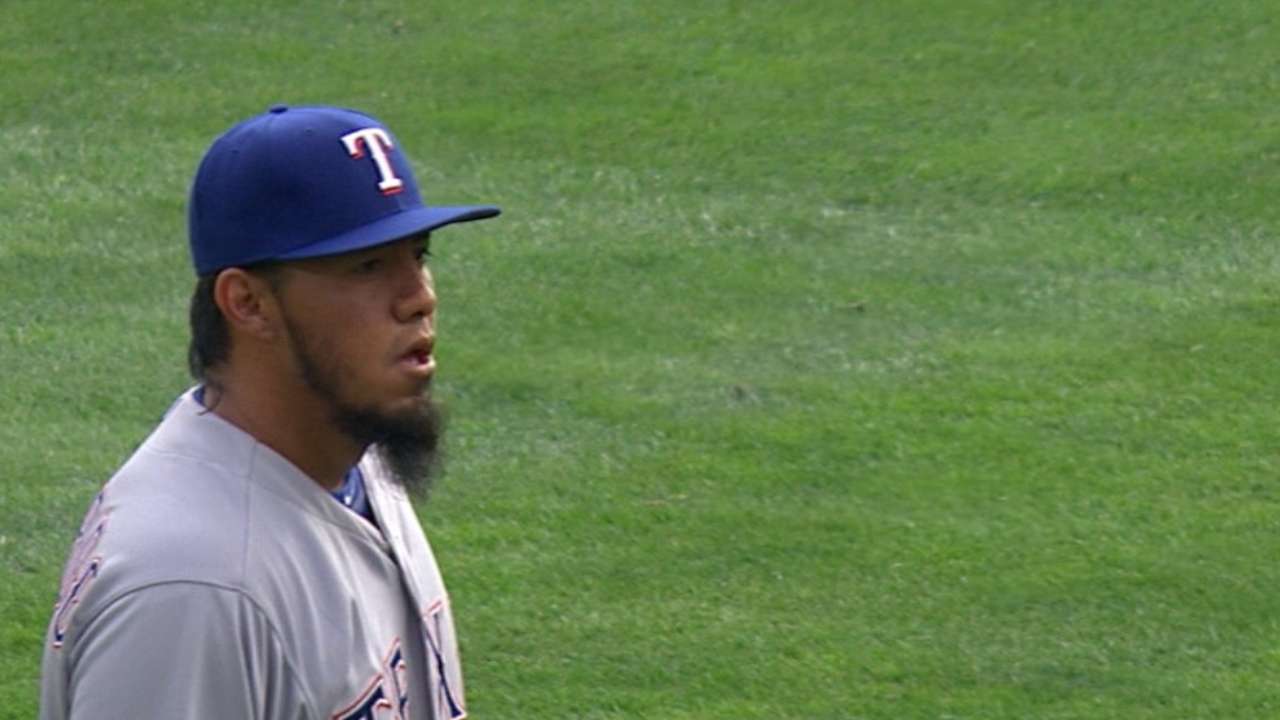 SEATTLE -- Nick Martinez and Yovani Gallardo are scheduled to be the Rangers starting pitchers on Tuesday and Wednesday when they play the D-backs in Arizona. That means they will also be hitting under National League rules, so they took batting practice Saturday afternoon.
"It's a little bit different being in the American League but it is important if you're playing Inter-League games," Gallardo said. "It will feel nice to go out and swing the bat. It takes your mind away from pitching. It relaxes you."
Gallardo and Martinez are not going to be automatic outs. Gallardo spent eight seasons with the Brewers in the National League and has a career average of .195 with 12 home runs and 42 RBIs in 416 at-bats. He leads all active pitchers in home runs.
Martinez has only three Major League at-bats but was a full-time infielder at Fordham and only switched to pitching after he was drafted by the Rangers. He was used as a pinch-hitter once last season and twice as a pinch-runner.
"He's actually pretty good," Gallardo said. "You can tell he's got a smooth swing. He looks comfortable at the plate. I wouldn't throw him a fastball down the middle.
Worth noting:
• Third baseman Adrian Beltre entered Saturday's game hitting .149 and manager Jeff Banister said, "Adrian has barreled some baseballs and come up empty. I can recall four line-drive outs. Put those in the hit column and how does it look now. I've got to look at the track record of the guy, who he is and what he is telling me. I look at the at-bats. There have been some balls popped up but there have been some that have been barreled."
• The Rangers are discussing the composition of their roster for the two Interleague games in Arizona. Right now they would have eight relievers and five reserve position players because the designated hitter won't be used. The Rangers could drop a reliever and add a position player to strengthen the bench for National League rules but Banister said it's more likely they would prefer the extra pitcher.
• The Rangers have released Triple-A Round Rock reliever Ryan Rodebaugh and placed Class A Hickory outfielder Jairo Beras on the disabled list with a strained quad muscle.
T.R. Sullivan is a reporter for MLB.com. Read his blog, Postcards from Elysian Fields, and follow him on Twitter @Sullivan_Ranger. This story was not subject to the approval of Major League Baseball or its clubs.