Buchholz on right track with 2nd quality start?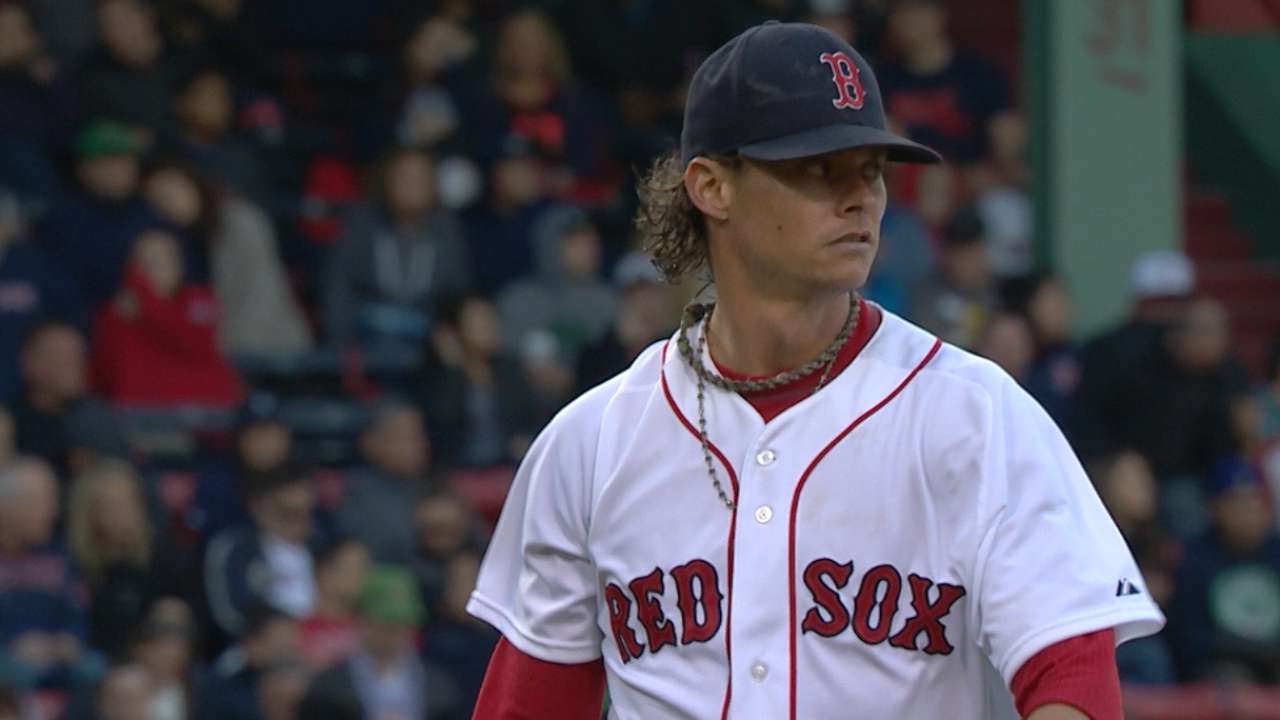 BOSTON -- The question, "Which Clay Buchholz will Red Sox fans see tonight?" seems to loom before his starts. Not lacking for talent, the club's Opening Day starter has welcomed strong seasons (2013) and endured unsuccessful ones (2014).
On Saturday, Buchholz treated the Fenway Park faithful to the better version of himself in a 4-1 loss to the Orioles. Though he scattered 11 hits and found himself in numerous jams, the veteran right-hander bounced back from a sub-par outing in his previous start to eke out six innings of two-run baseball.
"For the most part, I was trying to get them to hit some ground balls," said Buchholz, who notched seven strikeouts against one walk. "I succeeded on that. They just sort of put them where guys weren't at. I just kept throwing sinker after sinker away to righty and away to lefty, trying to get some rollovers and some top balls. There just were a couple of them [hit] back up the middle."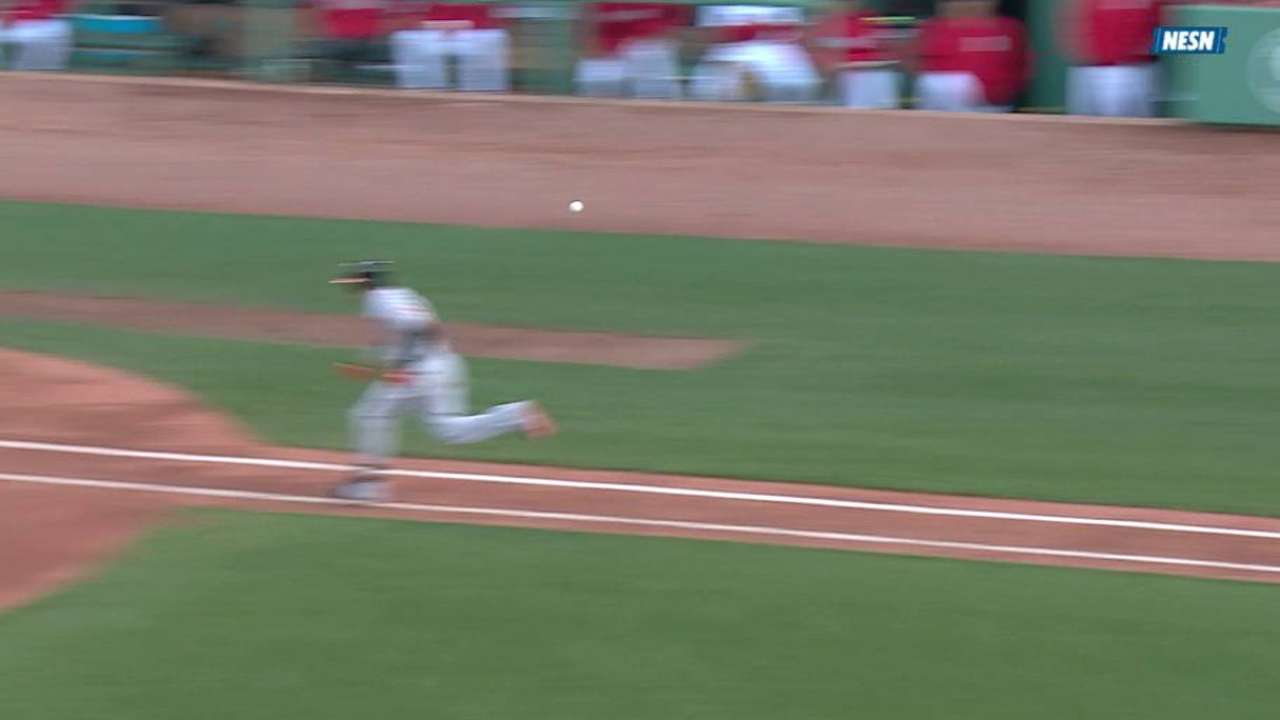 Buchholz's peculiar pitching line was largely shaped by a fortuitous 3-2-3 double play in the fifth inning. With the bases loaded and none out, Baltimore's Manny Machado hit a weak hopper to first baseman Mike Napoli, who fired home for the force out and then covered first to complete the sequence.
Ryan Flaherty struck out swinging two at-bats later to end the scoring threat.
"Luckily Machado, when I was on, hit that ball to [Napoli]," Buchholz said. "Napoli made a really good play on the front end on the back end of it. That's how you draw it up."
That inning was a microcosm of Buchholz's start. Though he allowed 11 Orioles to reach base, he stranded nine, which was something he was unable to do when he allowed 10 runs (nine earned) over 3 1/3 innings at Yankee Stadium last weekend.
Ultimately, Buchholz (1-2, 6.06 ERA) was saddled with the loss after allowing two runs on five hits in the fourth inning. The Red Sox offense provided little in the way of support, going 0-for-9 with runners in scoring position.
But the display still marked Buchholz's second quality start in three games, which could be a sign that the better version is here to stay.
"Buch did a great job of keeping us close and keeping us in the game," utility man Brock Holt said. "Made some big pitches when we needed it and got us out of some jams. He did his job. We just unfortunately weren't able to put any runs on the board."
Alec Shirkey is an associate reporter for MLB.com. This story was not subject to the approval of Major League Baseball or its clubs.