Montero clubs pair of homers to help lead Cubs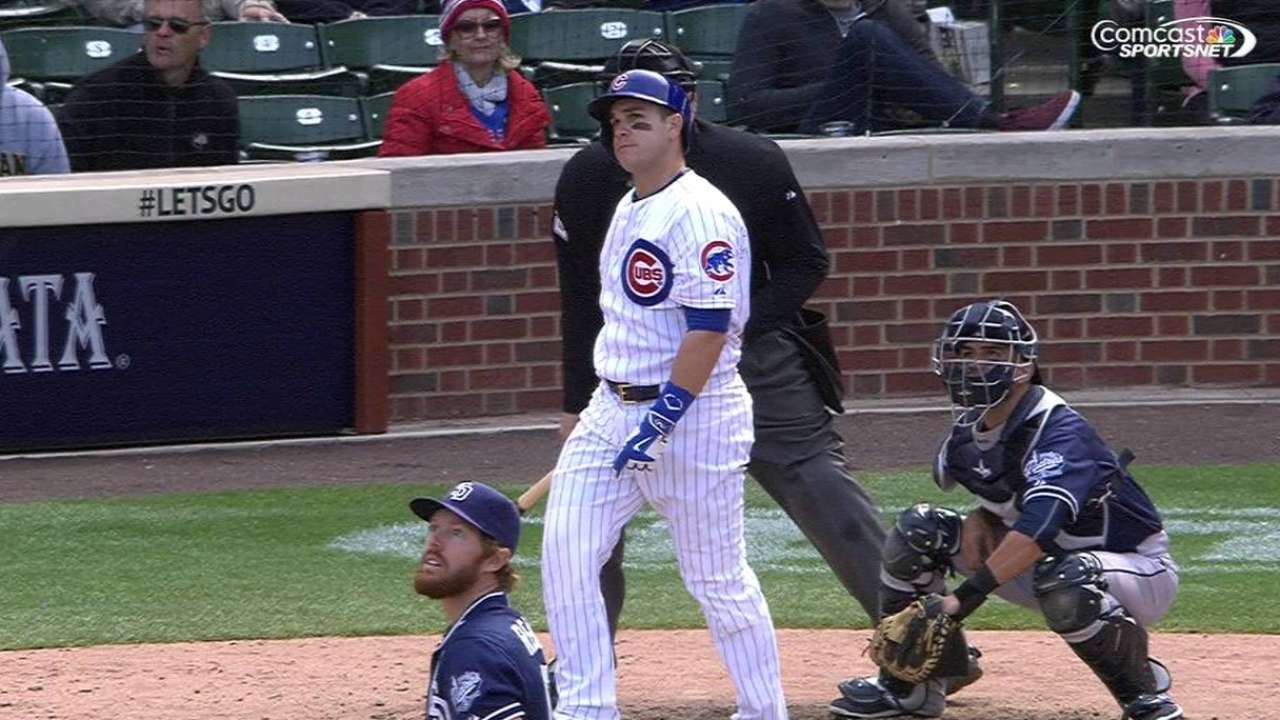 CHICAGO -- The Cubs have several young, talented players who garner significant attention.
The veterans help keep them in line. At the not-so-old age of 31, catcher Miguel Montero is one of those older players who guides the youngsters.
"We just need to believe in all these guys," Montero said. "When you're winning ballgames, you create that winning attitude in those guys. They just come from the Minor Leagues. They try to hit their way up to the big leagues, and it's not all about hitting. You've got to play defense and play for the team. That's what we're doing now. They're into it."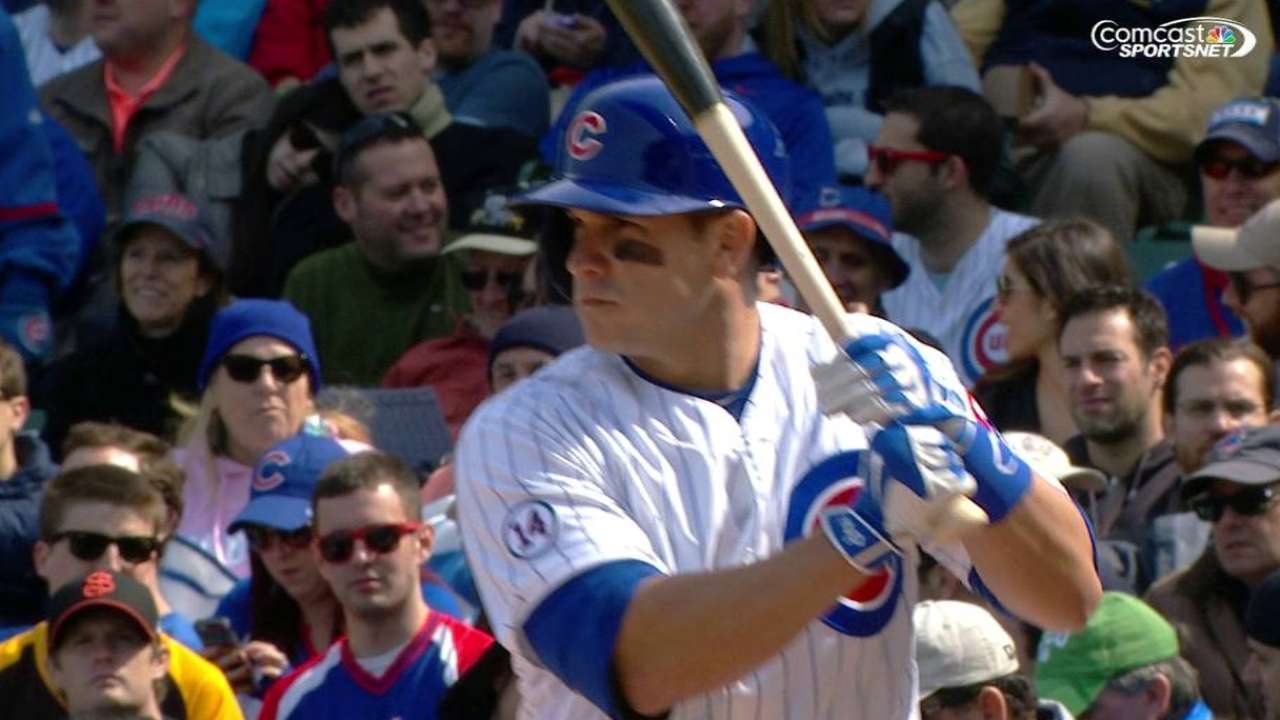 Montero led with his bat on Saturday, belting two home runs in the Cubs' 7-6 victory over the Padres in 11 innings. His first home run of the season -- a solo shot to left-center field -- put the Cubs ahead, 3-2, in the sixth. His other home run -- a two-run shot to right field -- extended their lead to 6-2 in the seventh.
It was Montero's fifth career multi-home run game and first since Aug. 14, 2010, against the Nationals when he was with the D-backs. Montero joins Jorge Soler as Cubs who have hit multi-home run games this season.
"I felt good today, and I got lucky," Montero said.
In his 10th Major League season and his first season with the Cubs, Montero also brings a constant intensity to the field, manager Joe Maddon said.
"Miggy is always, always into the game, always," Maddon said. "I give him credit. Here's a 30-whatever guy he is, but this guy loves to play baseball.
"Don't be misconceived, some guys aren't always like that, even if they are in the Major Leagues and have been baseball players. Not everybody likes to play the game like he does. He has a true passion for it, and I really appreciate that too."
Though intense, Montero is also a "calming influence" to the pitching staff, said starting pitcher Kyle Hendricks. The 25-year-old right-hander allowed two runs in six innings, but his final five innings were scoreless after he allowed a two-run home run by Matt Kemp in the first.
"He's been around. He knows how to call a game. He knows all the hitters," Hendricks said about Montero. "It's good to have that veteran presence just to slow the game down a little bit for you, calm everything down. He gives everybody around him confidence."
Sarah Trotto is a contributor to MLB.com. This story was not subject to the approval of Major League Baseball or its clubs.