Offseason work earning Cowgill more opportunities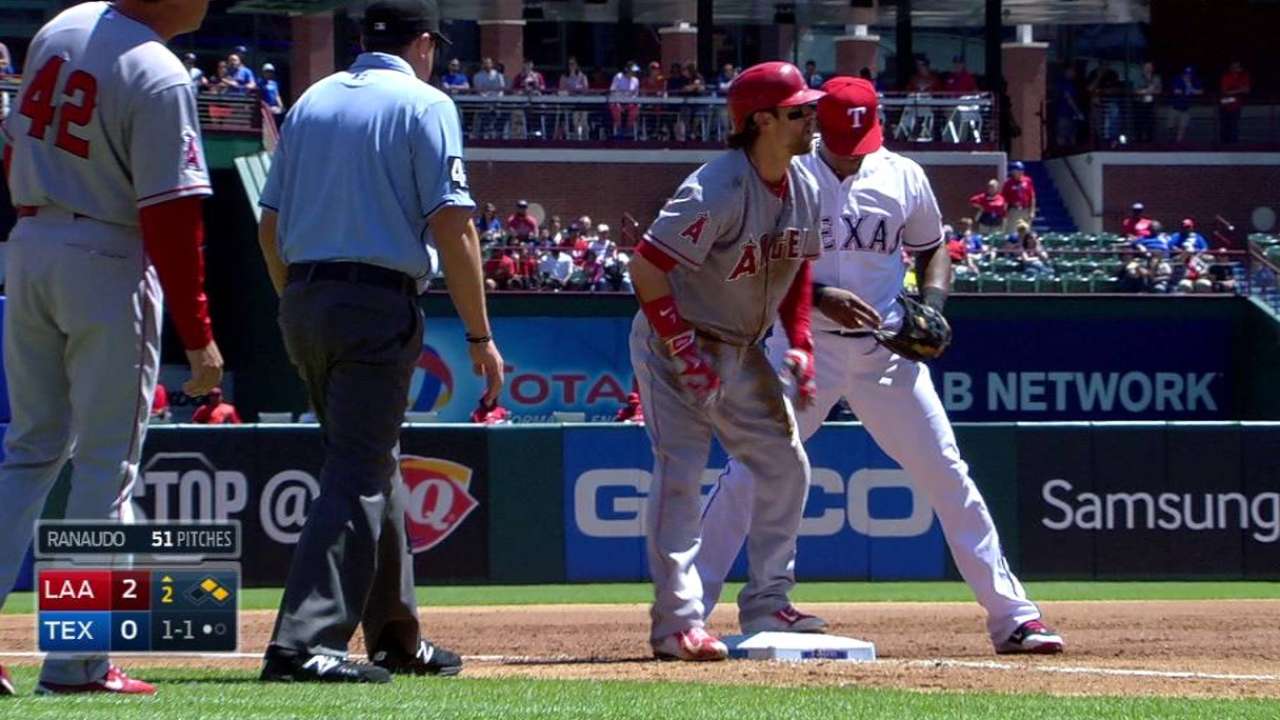 HOUSTON -- Collin Cowgill's offseason home is a mile away from the college he attended, the University of Kentucky, so naturally, the Angels' outfielder spends every winter hitting at the facility with his old coaches. This winter, Cowgill had a new instructor by his side: Rick Eckstein, who left his post as the Angels' player-information coach to join the Kentucky Wildcats' coaching staff last August.
"It's real convenient to have a guy with his pedigree in my backyard," Cowgill said.
The two worked on shortening up and "trying to take a little effort out of my swing" to help Cowgill be more consistent in the batter's box.
"We worked hard, man," Cowgill said. "We did everything we could, we're doing everything we can, to keep it short and simple, and just to be consistent, hit the ball hard, try not to swing at bad pitches as much. I think so far, it's going fine."
Cowgill joined the Angels as a fourth outfielder in June 2013, but he's evolved into a platoon player in 2015. The 28-year-old right-handed hitter started his seventh of 11 Angels games on Saturday, against left-hander Dallas Keuchel, a move that sent the left-handed-hitting Matt Joyce to the bench.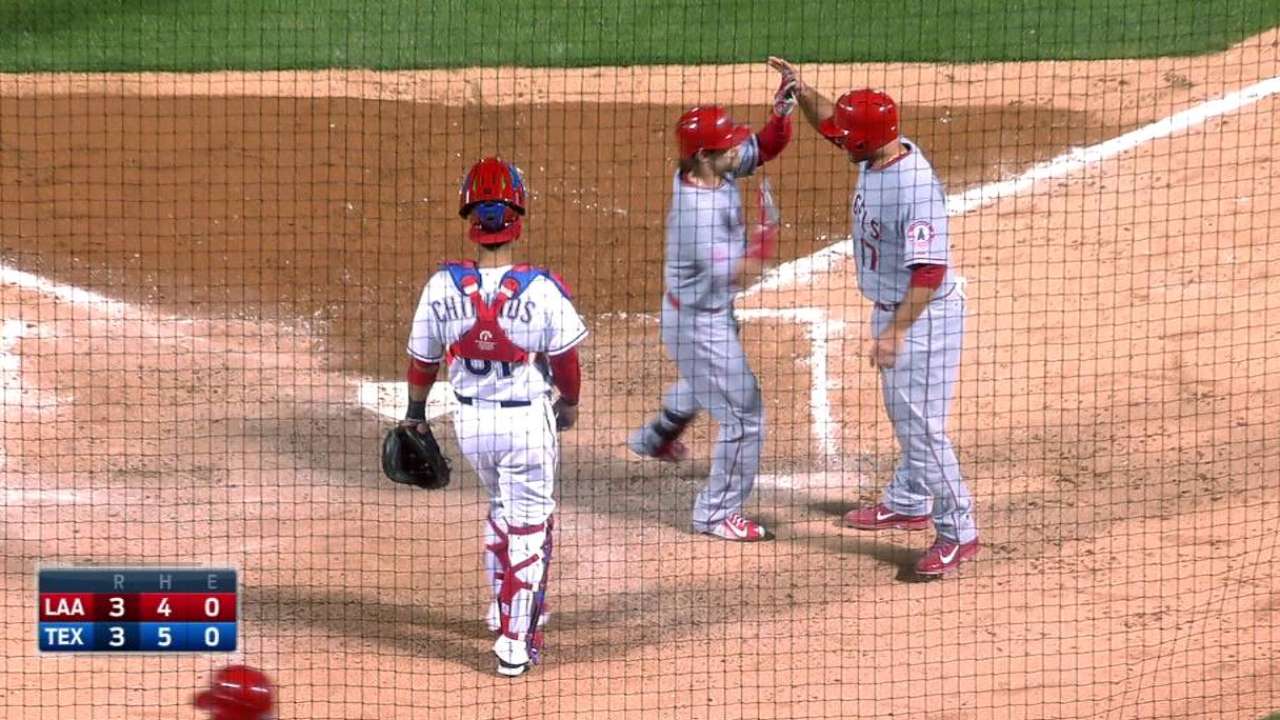 "It's fun, man, I enjoy it," Cowgill said of his increased role. "It's exciting. I like the challenge."
At the start of the year, Angels manager Mike Scioscia sounded open to the possibility of starting Joyce against lefties, but Joyce has started against only one of four left-handed starters this year -- on a day Kole Calhoun was unavailable. Part of it has to do with Joyce's drastic splits -- .814 career OPS against righties, .577 career OPS against lefties -- but Joyce hasn't had many chances against lefties the last few years.
It has at least as much to do with incorporating Cowgill, who provides premium defense at three outfield spots, above-average speed on the bases and a good at-bat against lefties.
"He'll work counts and get a walk if he has to," Scioscia said of Cowgill, who had an off night in Saturday's 4-0 loss to the Astros, going 0-for-3 before getting ejected for arguing balls and strikes. "He's made some adjustments with his swing, so he'll be a tougher out against right-handed pitching. He's an important part of our club. If he's going to play for a series of games like he is now, he's going to give you good at-bats."
Alden Gonzalez is a reporter for MLB.com. Read his blog, Gonzo and "The Show", and follow him on Twitter @Alden_Gonzalez. This story was not subject to the approval of Major League Baseball or its clubs.