Nathan throws unplanned pitches after long toss
Tigers reliever 'felt so good,' set for bullpen session on Monday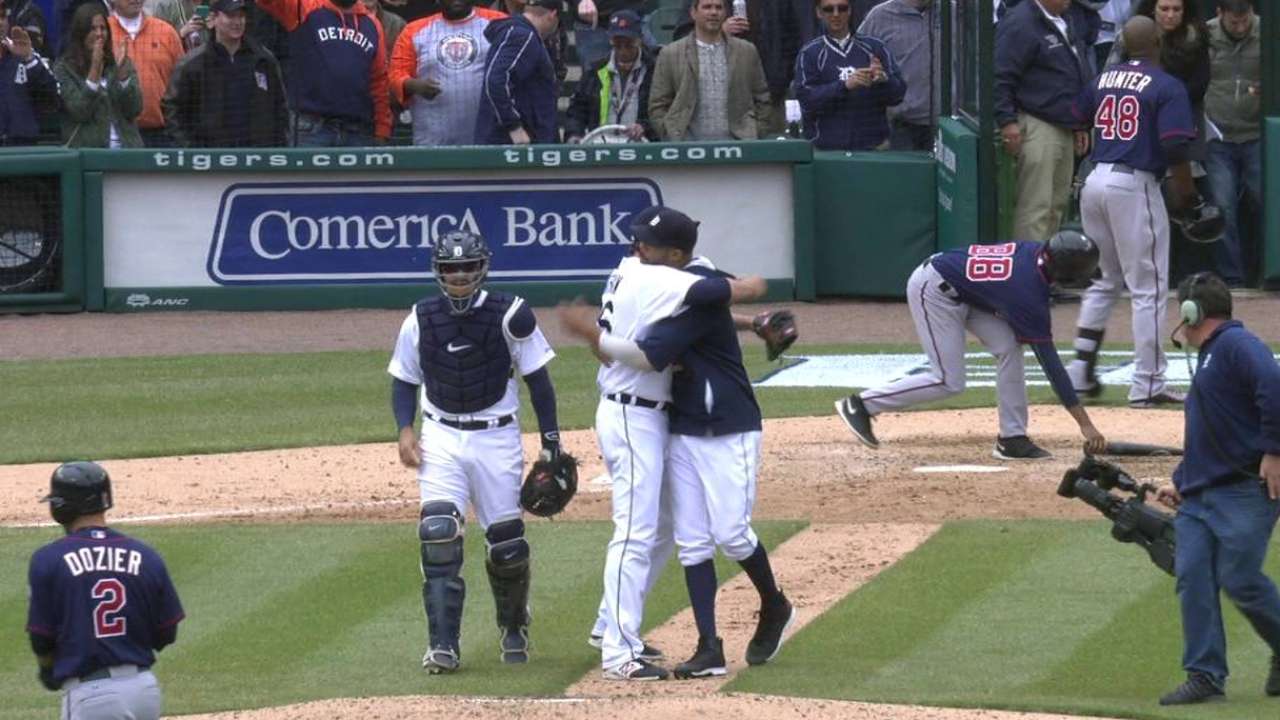 DETROIT -- Saturday was a good day for Tigers reliever Joe Nathan, who opted to throw a few pitches after a good long-toss session before Detroit's 12-3 loss to the White Sox.
Nathan was placed on the 15-day disabled list on April 8 with a flexor strain in his right elbow, retroactive to the day prior. He said it wasn't feeling very good in recent days, but Saturday went well, and he decided to throw 15 pitches off a mound.
Nathan added that he's planning to throw a bullpen session for Monday.
"It was quick, because I wasn't planning on doing it," Nathan said of Saturday's pitches. "When I came in from long-tossing today, it felt so good. [Pitching coach Jeff Jones] said let's get on the bump and get some touch-and-feel from throwing on the slope and getting that angle. Good to do that. Monday, I probably want to get a full session in, so it was nice to get on it today."
At 40 years old, Nathan admitted he was worried the strain might not heal properly, but Saturday was a step in the right direction. Nathan has faced just one batter this season, striking out Minnesota's Torii Hunter to earn a save on Opening Day.
"Felt good, which is nice; a much better day," Nathan said. "A few days ago, I was a little bit like, 'This thing may never [get right].' That's the way strains are. One day, it may never get better, and then one day, it does."
Chris Vannini is a contributor to MLB.com. This story was not subject to the approval of Major League Baseball or its clubs.