Phillies come through in the clutch vs. Nationals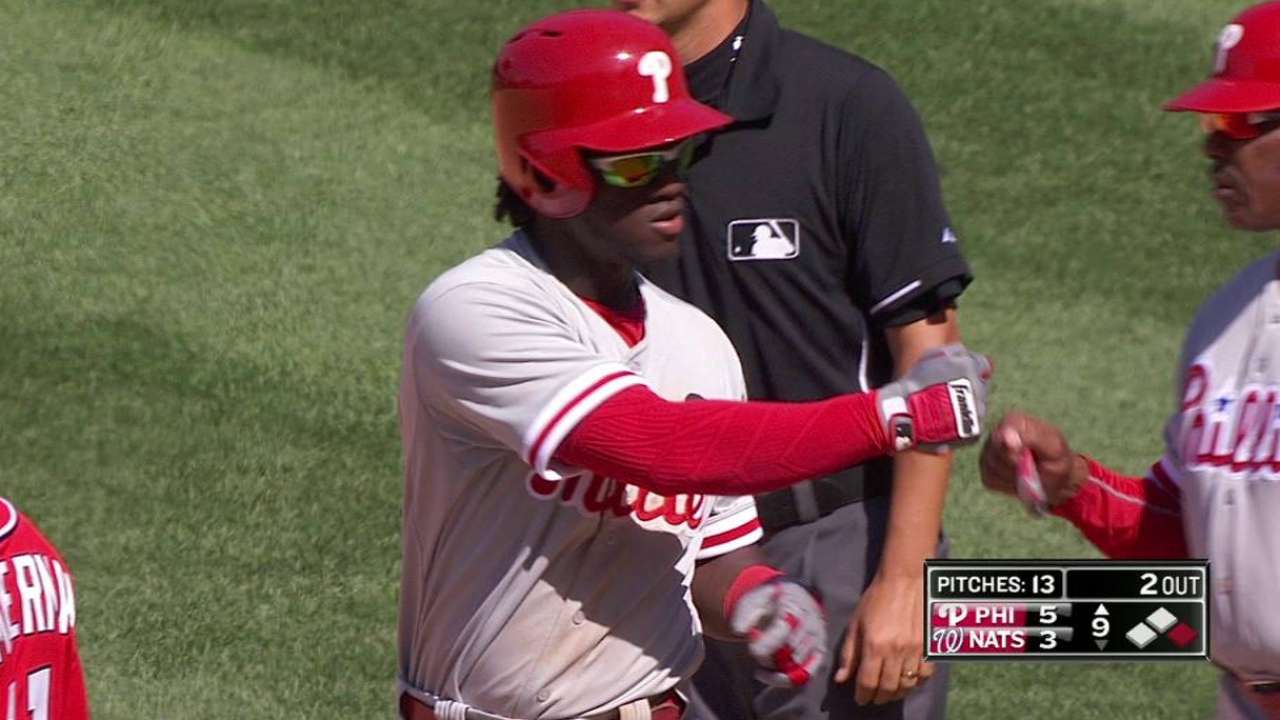 WASHINGTON -- The Phillies entered Saturday as the second-worst hitting team with runners in scoring position, but it was a series of clutch efforts with runners on base that helped make a difference in their 5-3 triumph against the Nationals.
Philadelphia entered the game hitting just .154 (12-for-78) with runners in scoring position, so even going 3-for-12 in that category against Washington represented improvement. The Phillies also recorded productive outs, as well.
Odubel Herrera capped the victory with the kind of big insurance run that Philadelphia has been unable to secure for most of the season, driving in Ben Revere from third base with a ninth-inning single to give the team a two-run cushion.
"I'm taking the opportunity to learn how they pitch at this level, and obviously with the strike zone being smaller, I'm adjusting and that's why I'm feeling more comfortable," Herrera said of his late hit.
Freddy Galvis had two big hits with runners in scoring position. First, he drove in Philadelphia's first run with a third-inning single. Then, with two outs in the fifth inning and Herrera on second base, Galvis fought off a 2-2 pitch from Nationals starter Jordan Zimmermann, sawing his bat off in the process. The bat landed near the mound while the ball fell in short left field, just out of the reach of shortstop Ian Desmond, to give the Phillies a 3-2 lead.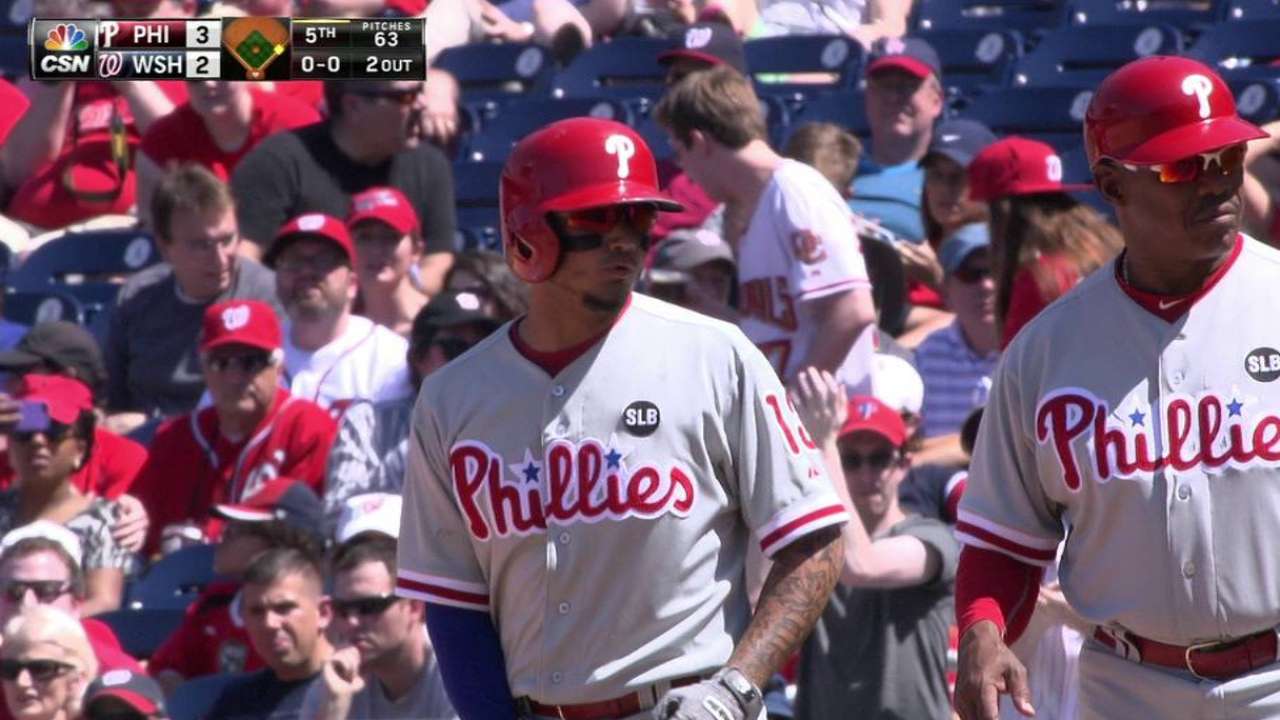 Galvis, who improved to .333 (8-for-24) on the season against the Nationals, now has four RBIs with runners in scoring position, two behind Chase Utley.
In addition to the hits, the Phillies registered some productive outs, as Utley and Grady Sizemore each plated runs by putting the ball in play in key situations in the game.
"That's what we did well, we put the ball in play," manager Ryne Sandberg said. "They had to make some good plays to minimize some baserunners with men on base, but we were able to score in those situations. But just to put the ball in play and make some things happen, that all added up in this game for us."
Elliot Smith is a contributor to MLB.com. This story was not subject to the approval of Major League Baseball or its clubs.