Marlins hold players-only meeting before Game 3 vs. Mets
Teammates hope to motivate each other after slow start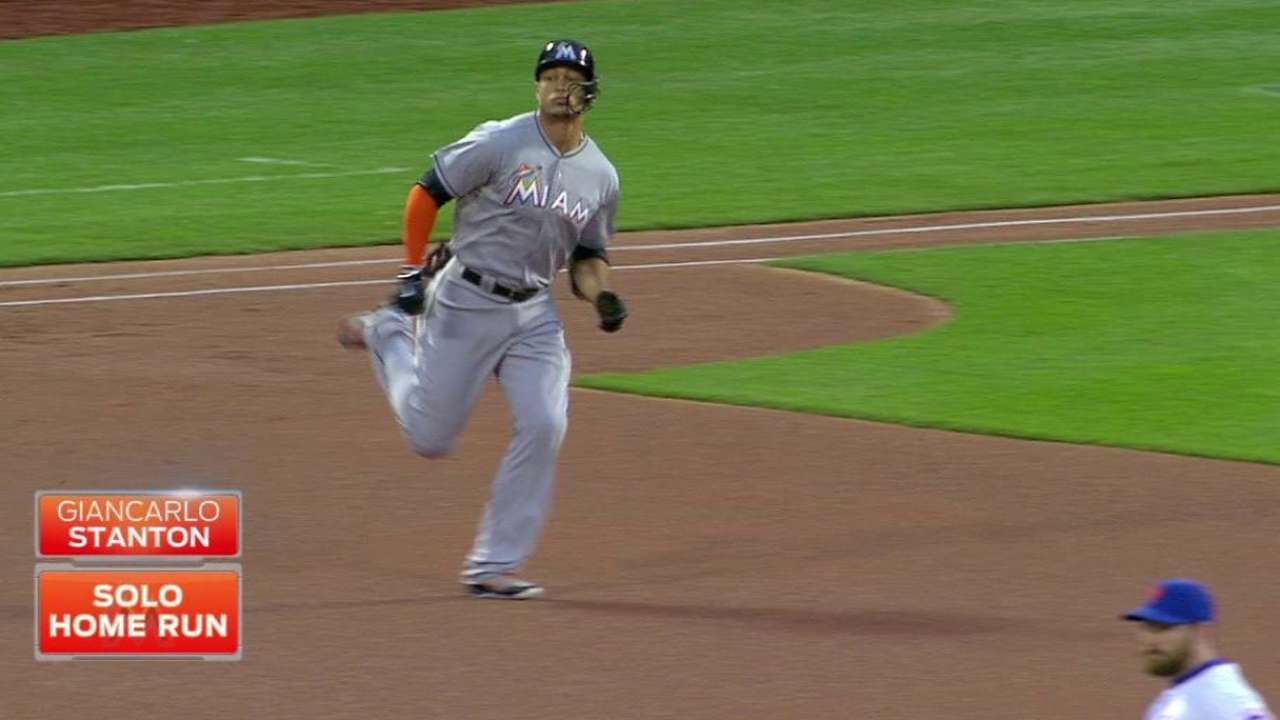 NEW YORK -- Off to a slow start, the Marlins on Saturday afternoon called a players-only meeting in an attempt to get on track. The players gathered for about 30 minutes prior to batting practice before facing the Mets at Citi Field.
"I think it's always good for players to talk amongst each other and motivate each other," manager Mike Redmond said. "I got my last hit in 2010, so I can't physically go out and get any more hits. It's up to the players to go out there and motivate themselves."
Miami entered Saturday last in the National League East.
After Friday's 4-1 loss to the Mets, Giancarlo Stanton said the team appeared to lack fire.
"I think he was just trying to make a point, trying to get guys to turn it up a notch," Redmond said. "It's one of those, any time you're losing games, there can be any type of scenario. Any time you start losing games, stuff like that comes up.
"At the end of the day, we're the ones who can control what we do out on the field. These guys are professionals. We've been in almost every one of these games. There's only been one game we've been out of."
The Marlins opened the season going 1-5 in their first homestand, but they rebounded and won two of three at Atlanta before dropping the first two at New York.
Redmond noted coaches didn't attend the meeting. As is the case with player meetings, they kept specifics among themselves.
"If they don't like something that's going on, they work that out amongst themselves," Redmond said. "I think sometimes meetings can be productive, and hopefully it is for us."
Obviously, it's is extremely early, and the Marlins have plenty of time to turn things around. But rather than allow things to simmer, the players decided to meet.
"If they felt like they needed to hash some things out, then I think it's good," Redmond said.
Joe Frisaro is a reporter for MLB.com. He writes a blog, called The Fish Pond. Follow him on Twitter @JoeFrisaro. This story was not subject to the approval of Major League Baseball or its clubs.