Simmons' glove on full display in pair of game-changing plays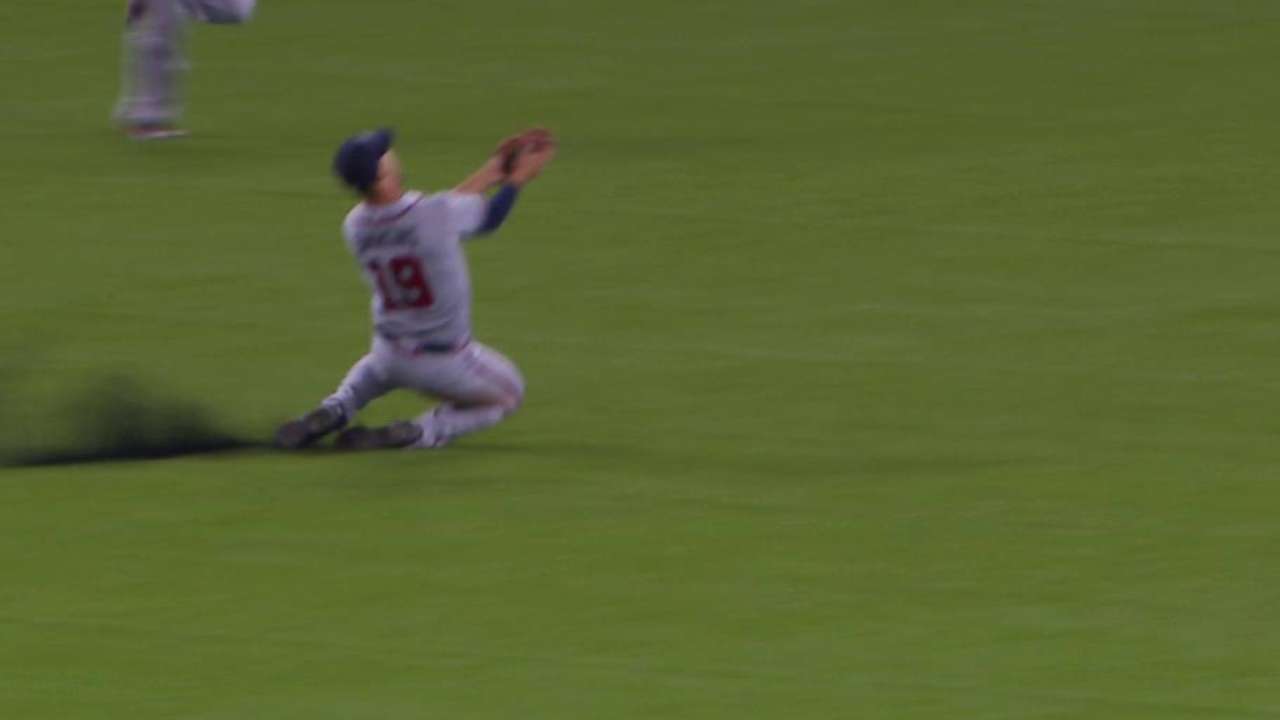 TORONTO -- Braves shortstop Andrelton Simmons put his Gold Glove defense on full display in Saturday's 6-5 loss in Toronto, executing a pair of attention-grabbing plays that demonstrated his athleticism and awareness.
In the sixth, Simmons made a heads-up play that prevented Devon Travis from gaining extra bases after he sent a chopper over the glove of third baseman Chris Johnson and into the outfield
Simmons chased the ball into left field, and with one motion, slid, barehanded it and fired to second as Travis retreated to the bag at first.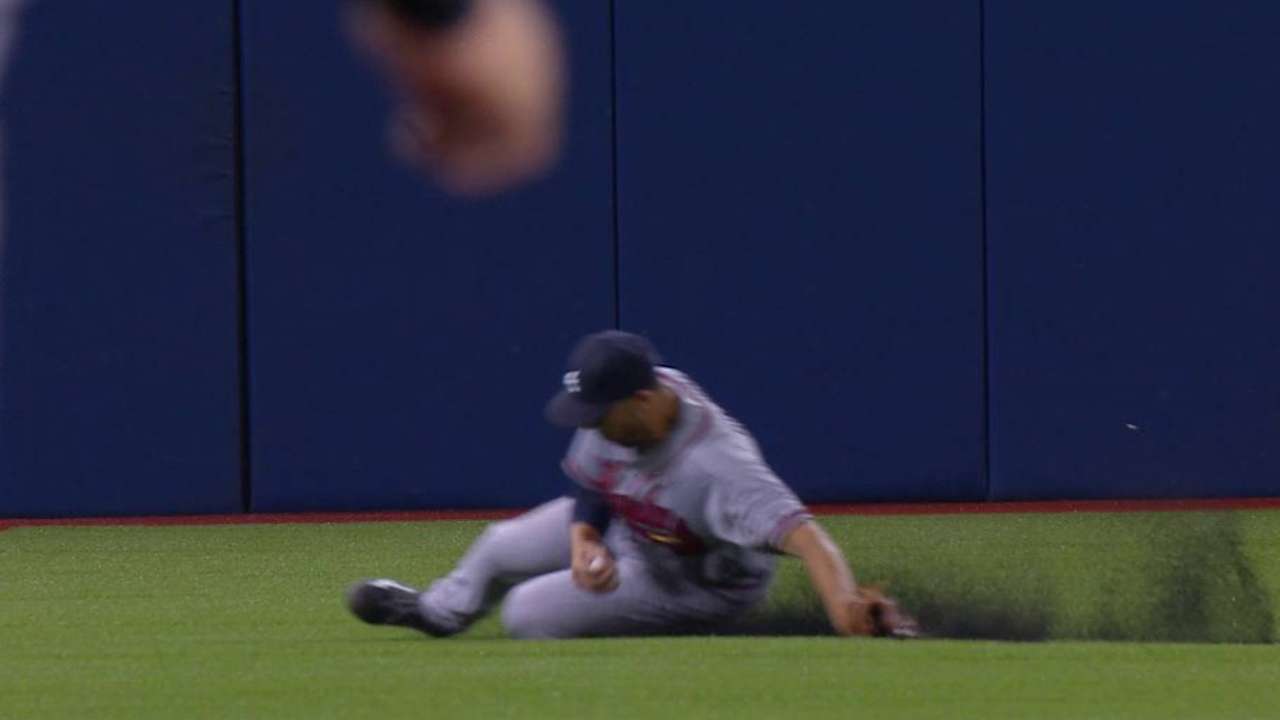 The hustle Simmons demonstrated on the play made an impression on Braves starter Alex Wood.
"Nobody does that," Wood said.
An inning later, the two-time Gold Glover went all out to track down a Travis blooper that was destined for short center field. Had it dropped in, the game's tying run in the form of the speedy Dalton Pompey would've surely gotten to third, and maybe even scored, but Simmons made an over-the-shoulder, sliding catch to end the inning.
Cut 4: Fired-up Simmons kicks up dirt on sliding catch
Braves manager Fredi Gonzalez said it's just another example of Simmons' superior baseball IQ and his hound-like nose for defense.
"That's why he's got two Gold Gloves," Gonzalez said. "He hunts those outs. He hunts the baseball and all the stuff you saw today, you can't teach. You can talk about it, but you can't teach it. And he's got a great nose for it."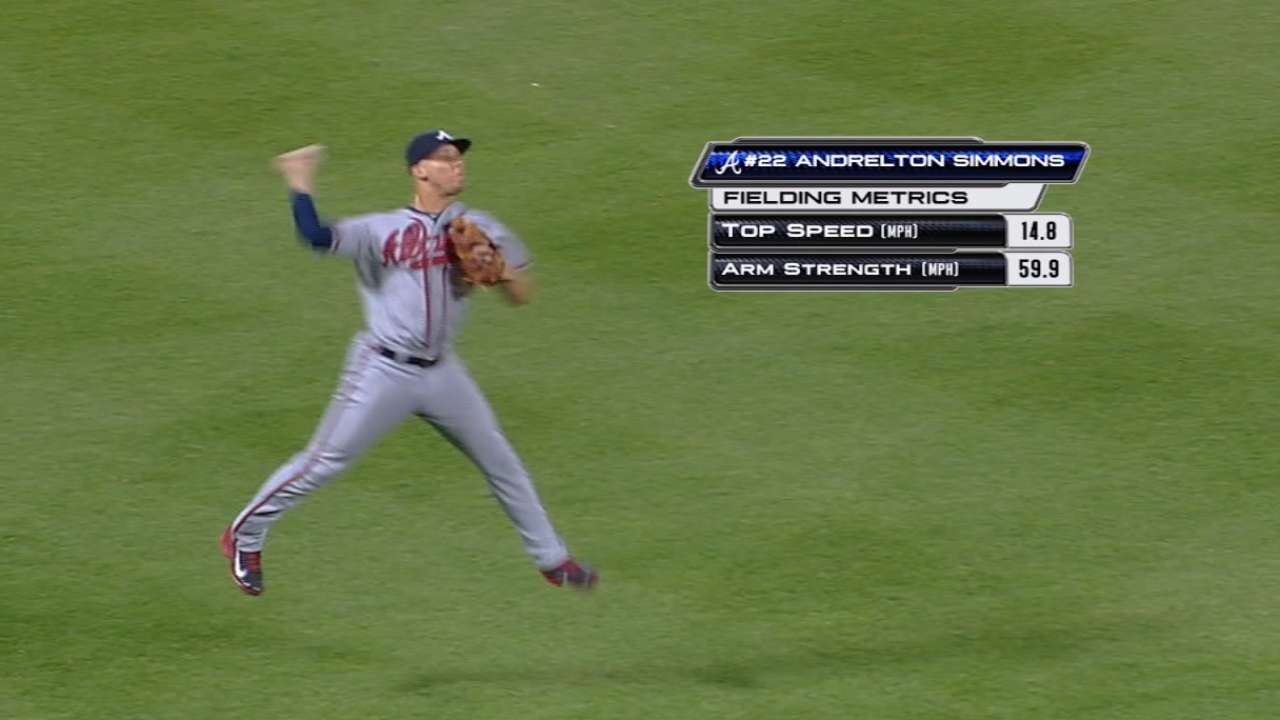 Jamie Ross is an associate reporter for MLB.com. This story was not subject to the approval of Major League Baseball or its clubs.