Rose joins FOX as guest analyst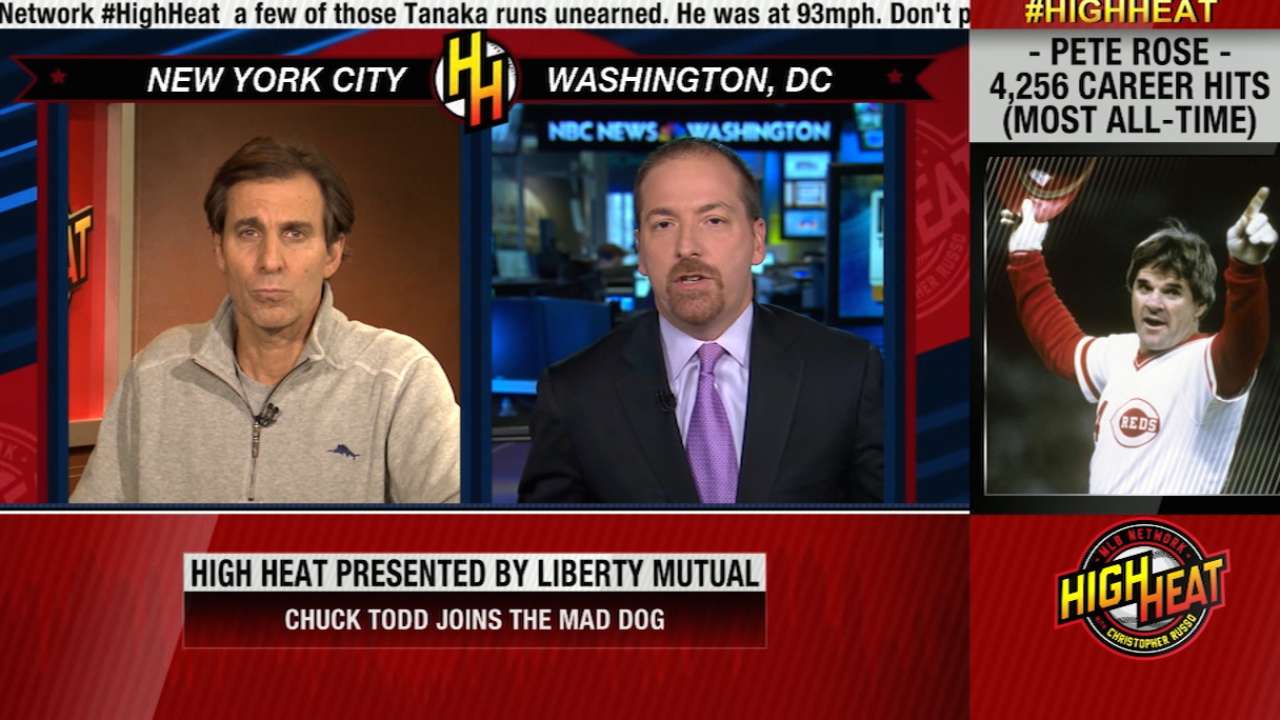 Pete Rose is getting back into the business of baseball, but not on the field.
The game's all-time hits leader will join FOX as a guest analyst for the MLB on FOX pregame show and FOX Sports 1. Rose is also expected to make appearances on a series of other FOX Sports 1 shows, including "MLB Whiparound," "America's Pregame" and "FOX Sports Live."
"I enjoy talking baseball, and that's what this is all about," Rose told FOX Sports. "Enjoying the game of baseball, sitting in the green room, watching two or three games, getting on TV and talking about it, it's right up my alley, I think."
Rose's new gig comes just more than a month after he submitted an official request to Commissioner Rob Manfred to lift his lifetime ban from Major League Baseball. The 74-year-old Rose was banned from the game in 1989 for betting on baseball while serving as the Reds' skipper.
Rose racked up 4,256 hits over his 24-year career, 19 seasons of which were spent with the Reds. He also helped guide the Reds to two World Series titles, including in 1975, when he was named the World Series MVP. He later added another ring with the 1980 World Series champion Phillies.
In addition to the World Series hardware, Rose also won the National League Rookie of the Year Award in 1963, and he won the NL MVP Award in '73.
Paul Casella is a reporter for MLB.com. This story was not subject to the approval of Major League Baseball or its clubs.