Holland on DL with pectoral strain; Royals call up Pino
With Escobar injured on Lawrie slide, club brings in Calixte from Triple-A as protection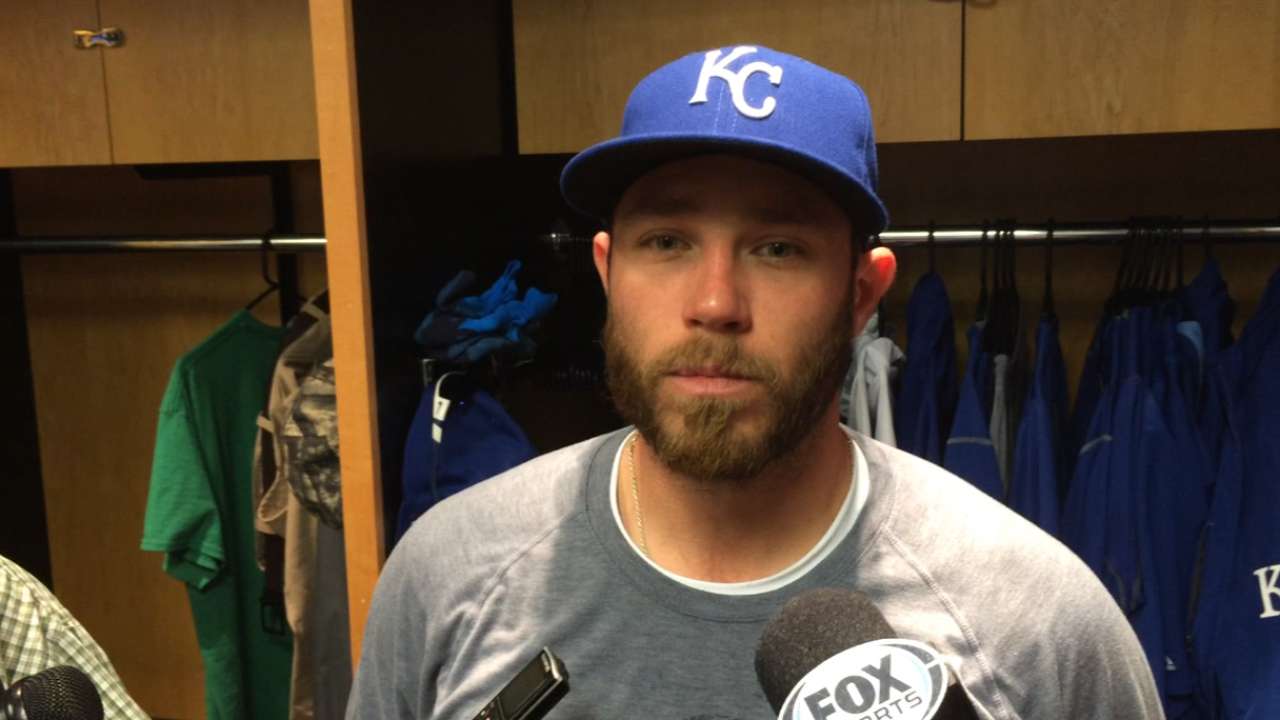 KANSAS CITY -- There was other news in the Royals' clubhouse besides the Alcides Escobar-Brett Lawrie-did-he-text-an-apology-or-not drama: The Royals have lost their closer for at least 15 days.
Right-hander Greg Holland was placed on the disabled list because of a right pectoral strain, and the Royals recalled right-hander Yohan Pino to take his place.
Then just a couple of hours before Saturday night's game against the A's, the Royals called up infielder Orlando Calixte from Triple-A Omaha as protection for the injured Escobar, who thought he might be able to start Saturday even though he suffered a bruise and a knee sprain because of Lawrie's hard slide Friday. Christian Colon got the start at shortstop Saturday.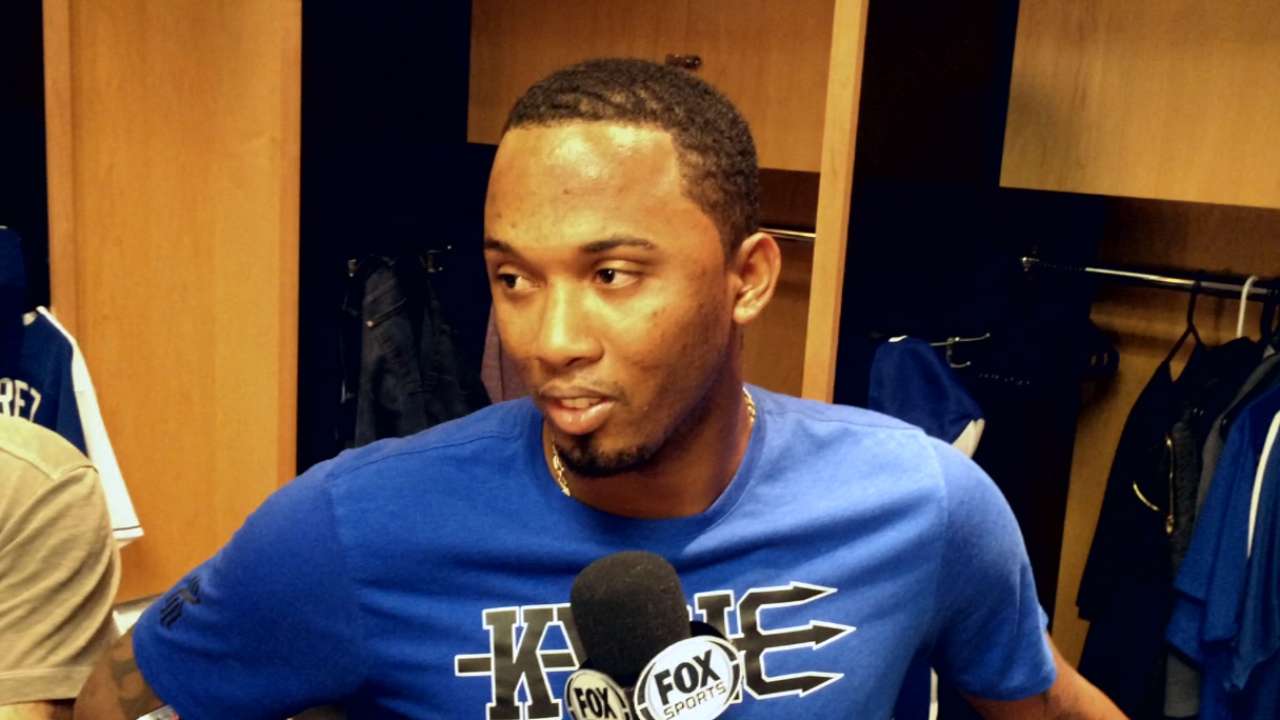 "[Escobar] tested it and it's feeling good," Royals manager Ned Yost said. "But we just don't need to take any chances this early in the season. So we have [Calixte] as protection."
Meanwhile, Holland will be shut down for about a week to start the healing process.
"He's a fast healer," Yost noted.
Holland started experiencing some slight pain issues in the muscle last weekend in Anaheim. He originally thought he could pitch through it. But after Friday night's save against the A's, Holland said he knew something was wrong.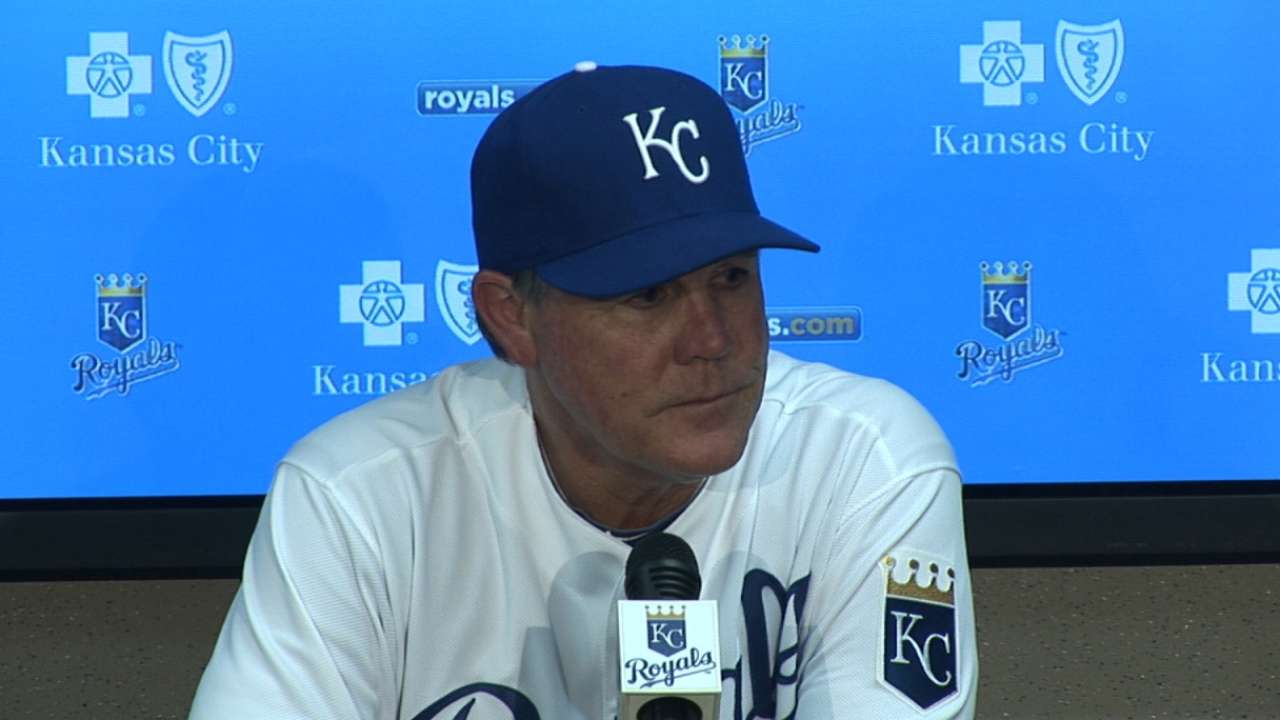 "It just didn't feel good," he said. "To be able to help us, I need to be able to pitch in back-to-back days.
"Luckily we have a deep bullpen."
Wade Davis will step into the closer role, with Kelvin Herrera moving up to the eighth-inning slot. The seventh inning will belong to a combination of Jason Frasor, Franklin Morales and Ryan Madson.
"We're fortunate because [general manager] Dayton Moore has provided us with a lot of depth," Yost said. "We can sustain some injuries because of the depth he has provided."
Jeffrey Flanagan is a reporter for MLB.com. Follow him on Twitter at @FlannyMLB. This story was not subject to the approval of Major League Baseball or its clubs.