Bogaerts' patience paying dividends at plate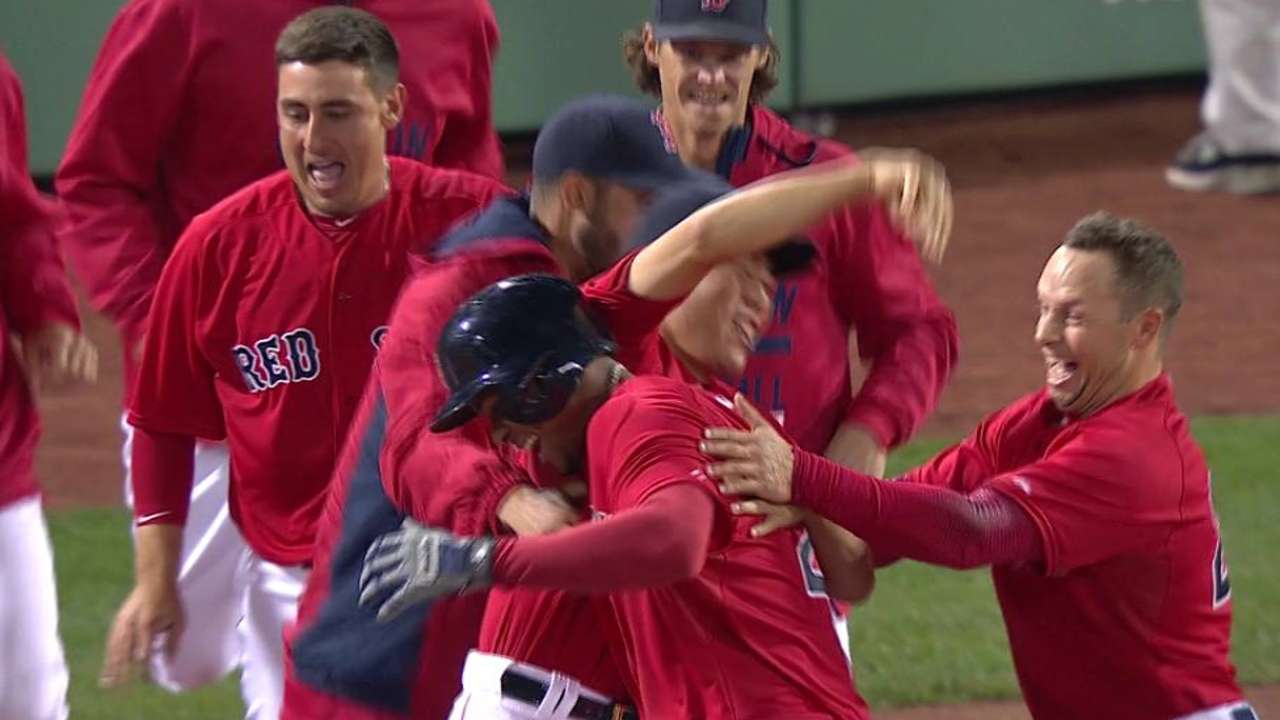 BOSTON -- Under normal circumstances, 22-year-old Xander Bogaerts might have been in college this spring, studying for exams as his final semester drew to a close. As it so happens, the Aruba native's extraordinary baseball talents have him playing everyday shortstop for the Red Sox, and he's thriving.
Bogaerts' latest highlight came during Friday night's 3-2 walk-off win over the Orioles, when he floated the winning single into the gap between second base and right field. The clutch hit was part of a 2-for-4 performance -- his fifth multi-hit game in nine contests -- and made him the youngest Red Sox player to register a walk-off RBI since Jim Rice in 1975.
Bogaerts' big game came on the heels of a hitless day at the plate in Wednesday's loss to the Nationals.
"I feel good," Bogaerts said after Friday's game. "I had a tough game [on Wednesay] before the day off ... being sometimes a little too patient. [The pitcher] was just getting too ahead of me."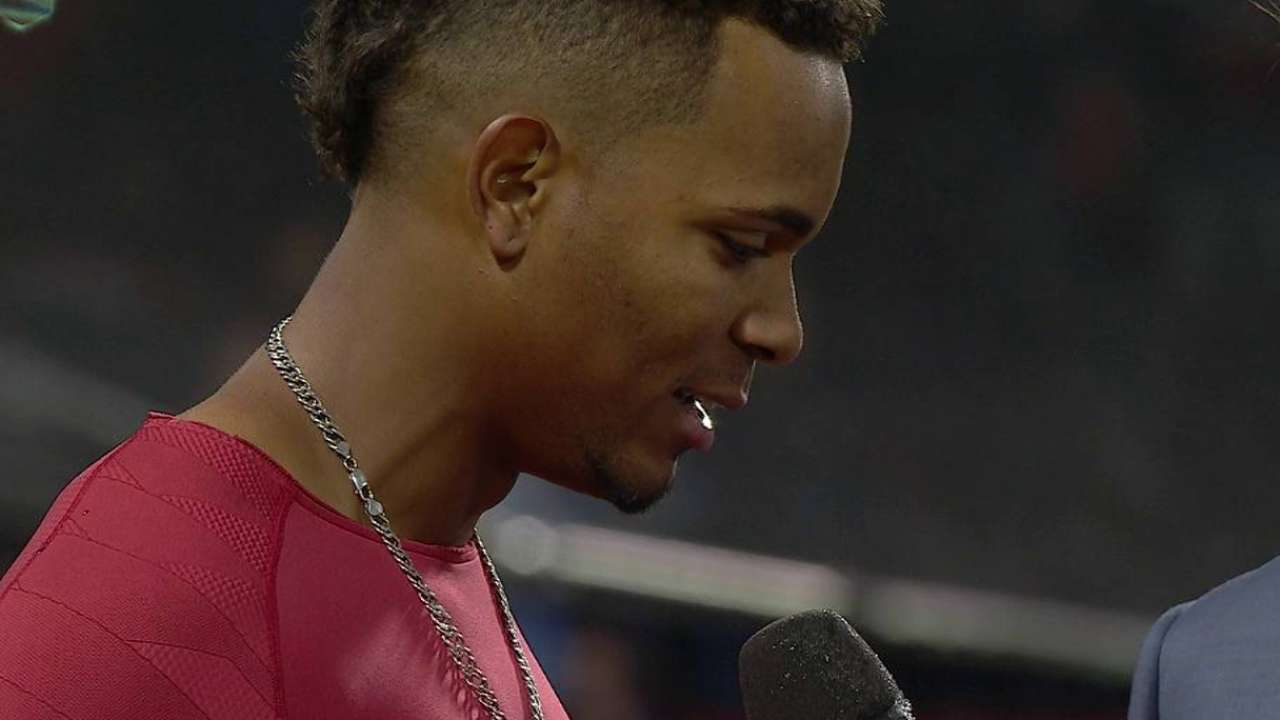 Bogaerts entered Saturday's contest batting .395 with a .452 on-base percentage, with both of those marks ranking second-best in the Majors among qualified shortstops. His average dipped to .366 in going 0-for-3 in Boston's 4-1 loss. Though early, the offensive returns are promising after the young infielder struggled to a .240/.297/.362 slash line as a rookie.
Other members of the Red Sox have attributed last season's extended slumps to the high hopes placed on Bogaerts by the organization.
"He came in, he's expected to be the shortstop of the Boston Red Sox when he's 21 years old. A top prospect in baseball. The expectations don't get any higher than that," utilityman Brock Holt said. "I think last year was a learning year for him. He's coming into this year stronger and more mature."
Improved opposite-field hitting has played a prominent role for Bogaerts. This season, the righty has hit more line drives and fly balls to right field than previously. Compared to last season, when he batted just .218 on all balls hit to right, his current 6-for-13 showing on opposite-field hits is a positive sign.
Red Sox manager John Farrell cited Bogaerts' increased patience as a factor in his recent success.
"He's just been a little more relaxed at the plate, letting the ball travel a little bit deeper in the strike zone," Farrell said. "It's allowed him to use the whole field a little bit more, which is more the norm of what he's always been as a hitter. He's in a confident place right now."
Alec Shirkey is an associate reporter for MLB.com. This story was not subject to the approval of Major League Baseball or its clubs.