Aggressive mindset on defense helps Beckham's bat
White Sox have experienced right-handed hitter to use at second or third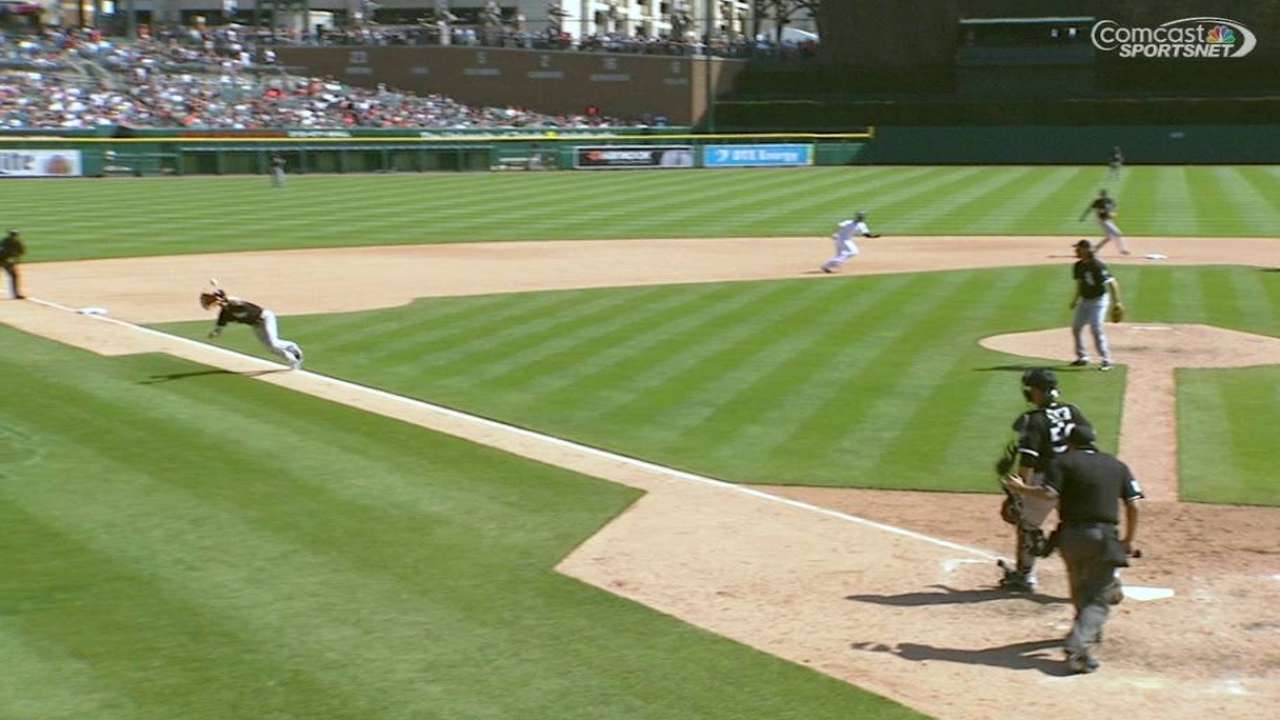 DETROIT -- If not for Gordon Beckham's stellar defense at third, Friday's outcome between the White Sox and Tigers might have been decided before the controversial ninth-inning play at Comerica Park.
Beckham threw a runner out at the plate on a slow roller to third, snagged a Miguel Cabrera smash on one hop to start an inning-ending double play and made a diving catch of an attempted sacrifice bunt. The man who made his name as one of the best defensive second basemen in the American League during his first stint with the White Sox from 2009-14 has been showing off his athleticism playing third this season.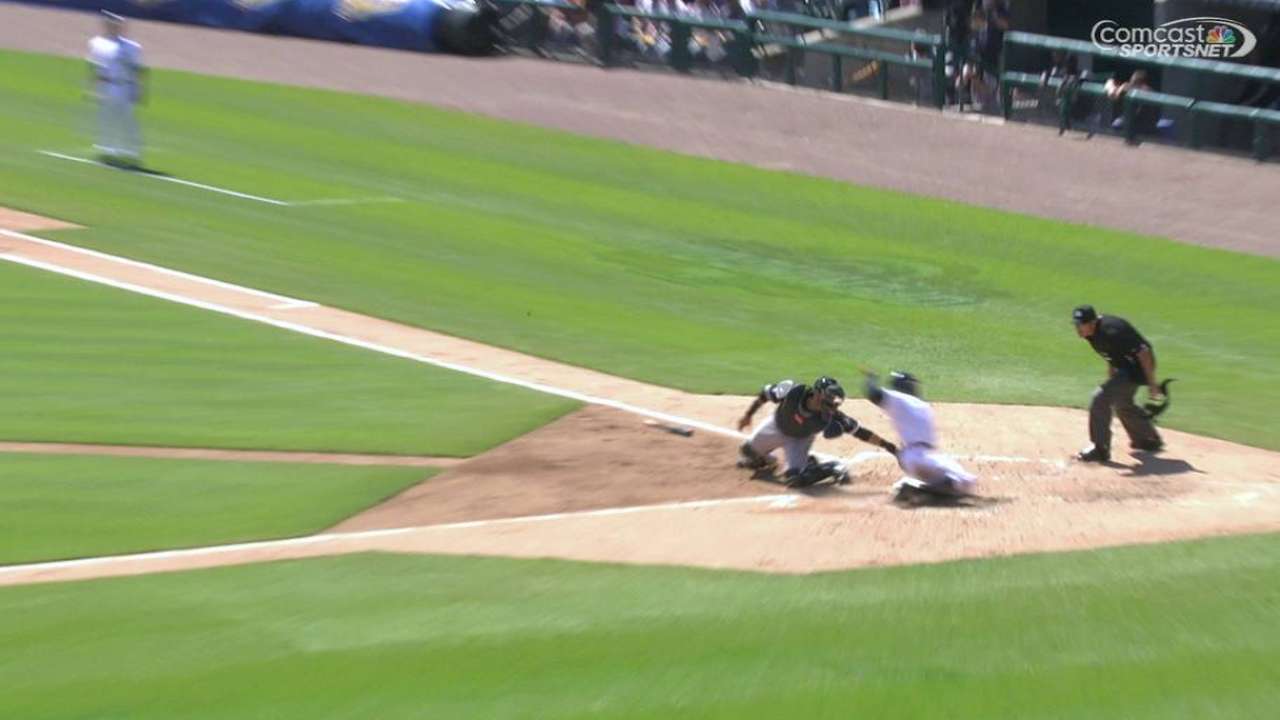 And that defensive approach at his new position has helped the offensive game for Beckham, who entered Saturday hitting .333.
"It allows me to be more aggressive," Beckham said. "Obviously you have to be a little more aggressive on defense, but that kind of mindset, an aggressive mindset, helps on the offensive end as well.
"At second base, I feel like you can get a little bit lazy, because you have more time and stuff like that. That kind of attitude is more of a passive type of attitude. Third base and shortstop, you have to really be aggressive with going to get balls. It kind of plays through my offense too."
Manager Robin Ventura has a right-handed-hitting option to employ at third or second against a tough southpaw, such as David Price on Friday. Beckham's defense also makes the team better all around.
"He's a good third baseman," said Ventura. "I know he was great at second base, but having really watched him in Spring Training and seeing him this year, I get a little more of the Gordon phenomenon that was here when he first came up, hearing about him, because he's good. He gets off the ball well. He's got a strong arm.
"There's something to playing that side of the infield, where as soon as it's hit, you have to react. It's not sit back and think about it, and I think he's better off sometimes being that kind of player. At second base, there's just a lot of time to sit back and figure out which way you would like to catch it, and at third base, you really don't get that kind of opportunity. He just looks really comfortable on the left side of the infield."
As for moving into a starter's role at some point, Ventura said, "all of that stuff is possible" for Beckham.
"Right now, his priority is he's going to be facing lefties, and eventually you get yourself in there," Ventura said. "But late in the game, he's definitely a possibility to go in there either at second base or third base."
Scott Merkin is a reporter for MLB.com. Read his blog, Merk's Works, and follow him on Twitter @scottmerkin. This story was not subject to the approval of Major League Baseball or its clubs.