Castro, Olt impressed by Bryant's debut
Rookie's early displays on defense have teammates talking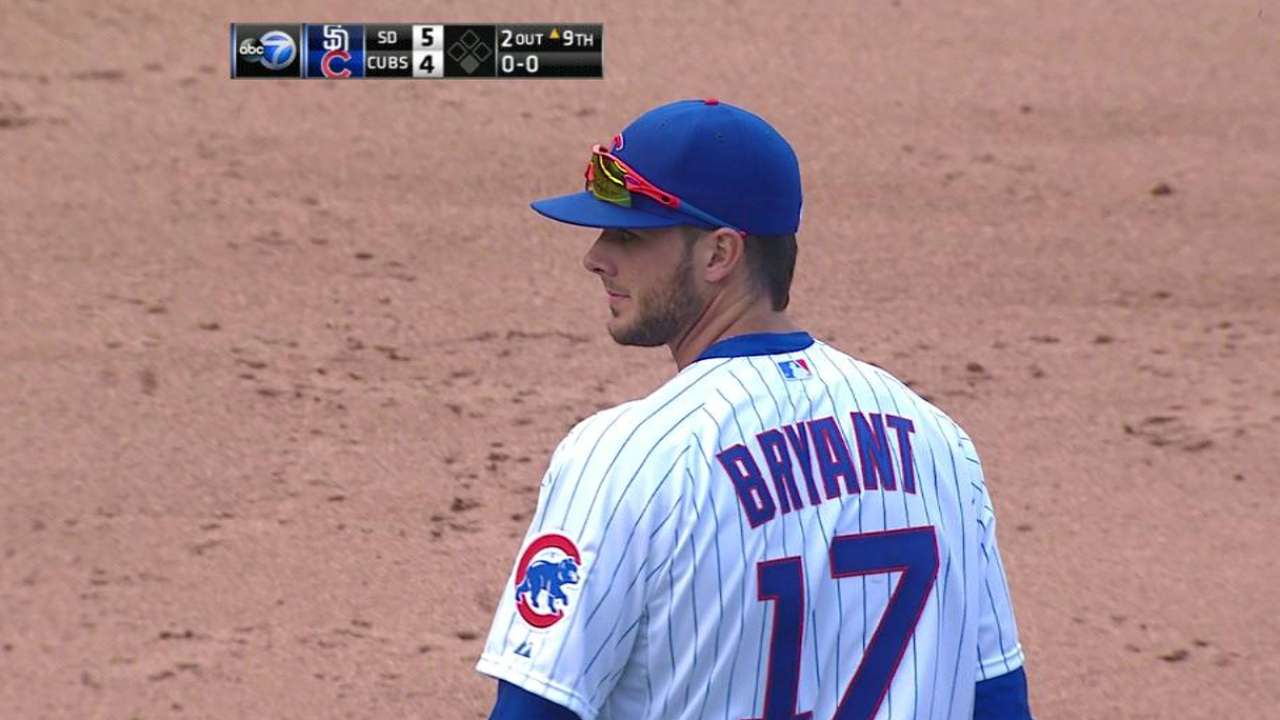 CHICAGO -- Count Cubs shortstop Starlin Castro and third baseman Mike Olt among those impressed with Kris Bryant's Major League debut.
Now that most of the hoopla has subsided, they expect the 23-year-old third baseman to be able to relax a little and succeed.
Bryant went 0-for-4 with three strikeouts, but executed on defense in his debut in the Cubs' 5-4 loss to the Padres on Friday.
"I think today will be a much better day for him and he's going to be able to enjoy it a little more than he did probably [on Friday]," said Olt, whose wrist injury helped clear the way for Bryant to reach the Majors. "From there, you just have to take a deep breath and let his game take over."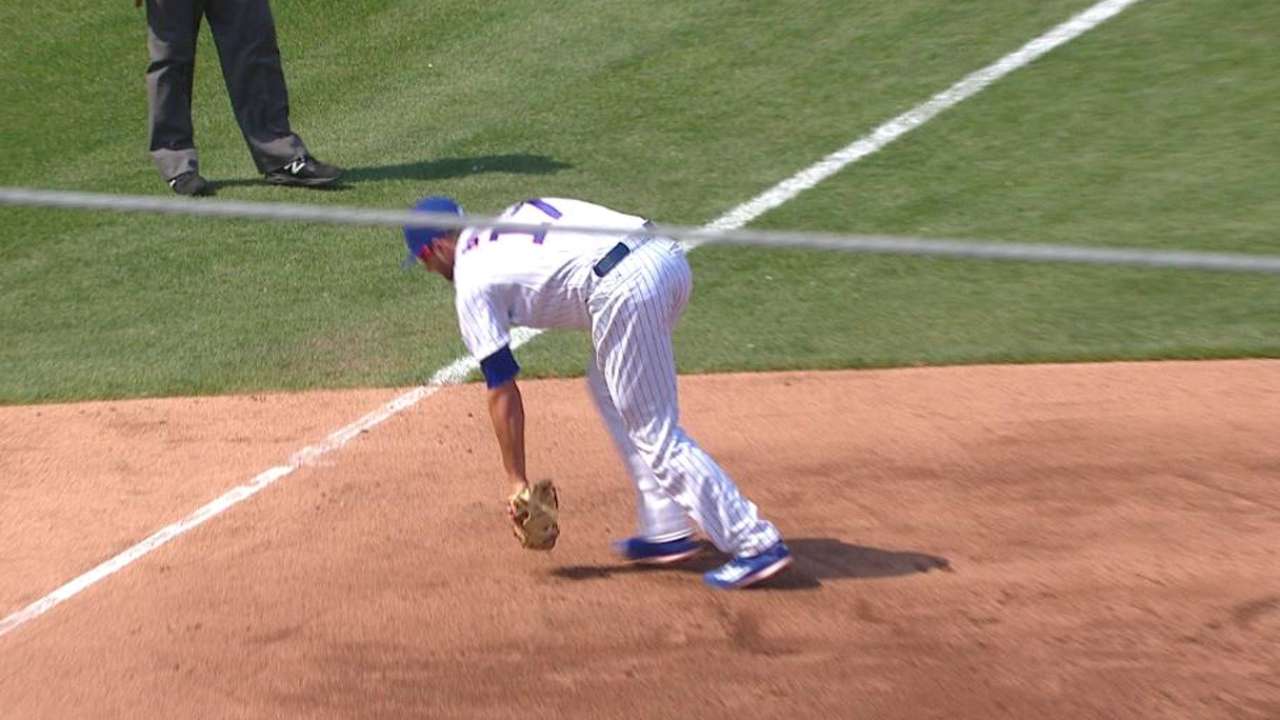 Though he struggled at the plate, Bryant impressed his teammates with his glove. He started a double play in the first inning and ended the fifth inning by stretching out to grab a Derek Norris line drive. In the seventh, Bryant snagged Will Middlebrooks' chopper behind third and threw to first to get him out.
"It's awesome. It's very impressive," Castro said. "He's a really good baseball player. He'll be really good for us."
Olt also liked Bryant's defensive work.
"He's a good defensive player," Olt said. "Everyone is quick to judge the little things that could be wrong with him. People don't think he's human, so they have to pick something. He did really well."
Castro said it's easier for a rookie to make his Major League debut on the road than in front of the home fans at Wrigley Field. Castro debuted on May 7, 2010, with the Cubs against the Reds in Cincinnati.
"There's a lot more nervousness at home because everybody is waiting for you, everybody waits for you to do something," Castro said. "It's not easy. He's a really good baseball player, and he'll be all right."
Cubs manager Joe Maddon was also pleased with how Bryant handled himself.
"The young guys who have yet to come up, I have faith in all of them to be able to proceed as a Major League player would," Maddon said. "They are a unique group. I talked about that when I met them in Spring Training. I have really been impressed with them beyond their baseball ability, so a couple of strikeouts won't bother me. I wanted him to go out, play hard, respect 90 [feet], and I think he did."
Sarah Trotto is a contributor to MLB.com. This story was not subject to the approval of Major League Baseball or its clubs.