5 thoughts: Pitchers not walking a tightrope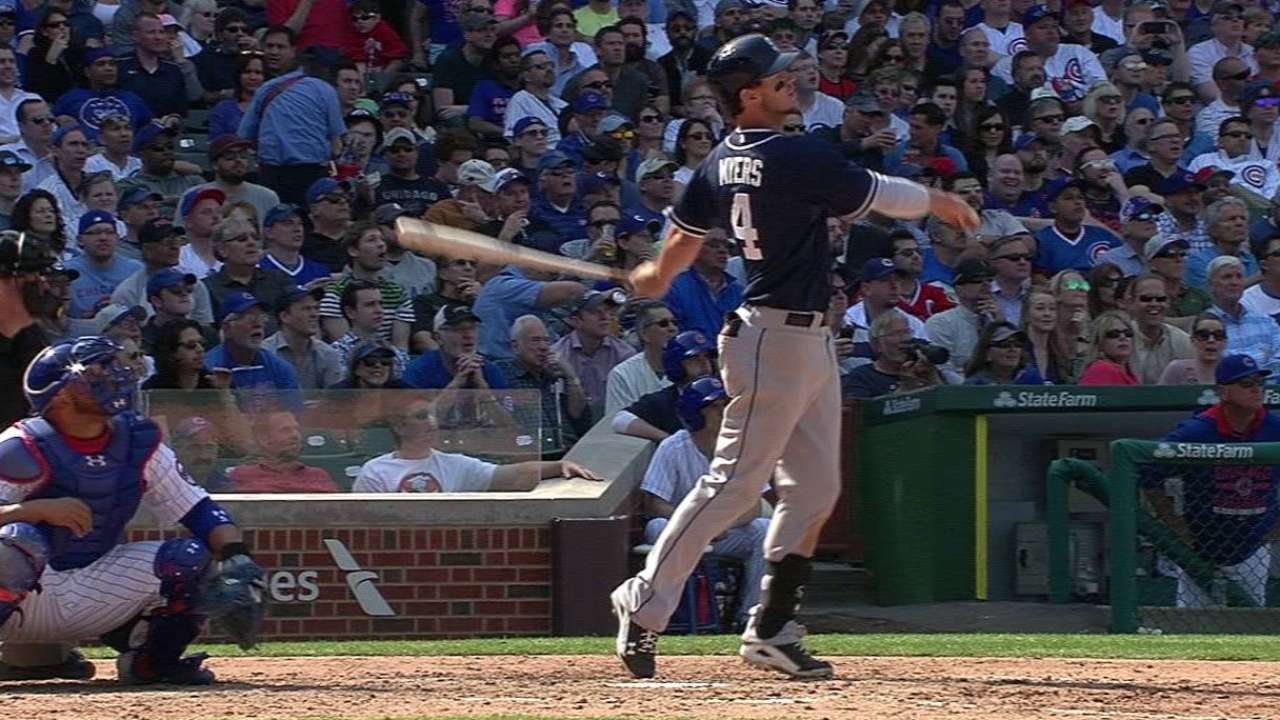 Bill Center, longtime sportswriter for U-T San Diego, is an employee of the Padres.
Pitchers won't talk about it publicly, but it is no fun pitching on a team that can't score.
It's akin to walking a tightrope. You go into any game knowing that the first run allowed might be decisive.
That's the way it was for the Padres last season.
Thanks to great pitching and stellar defense, the Padres allowed only3.56 runs per game -- the best mark in franchise history. The Padres pitching staff had an earned run average of 3.27 -- the second-best mark in franchise history and in the National League a year ago.
Yet the Padres won only 77 games.
The Padres hit .226 as a team and averaged 3.3 runs a game. And once they were behind they were all but dead. The Padres were 9-71 last year when trailing after six innings.
This season is different.
The 7-4 Padres are averaging 4.4 runs a game. They have come from behind in four of those wins -- two coming after they trailed after six innings.
Notes from the scorebook
• Justin Upton's 10-game hitting streak to open the season ended in Chicago Friday afternoon. But that doesn't mean the left fielder didn't hit the ball hard. He twice reached the warning track on long outs.
Upton was 13-for-37 (.351) during what is the longest hitting streak in the National League this season.
• First baseman Yonder Alonso was 0-for-2 Friday, but drew two walks.
Alonso is tied for the team lead among Padres regulars with a .333 batting average (11-for-33). He has also drawn eight walks for a team-leading .463 on-base percentage. Alonso's on-base percentage is tied for fourth in the National League and his OPS (on-base percentage plus slugging percentage) of .948 is second among the Padres (to Upton's 1.004 mark) and 14th in the National League.
• Wil Myers has hit safely in four straight games, going 8-for-16 with three doubles and Friday afternoon's, game-winning three-run homer.
Myers has hit safely in his last nine starts, going 15-for-41 (.366).
• Remember, we were saying how those season-opening slumps are more noticeable because of the timing. Even after the first week of the season, dry spells become less apparent. Catcher Derek Norris is 2-for-16 with four strikeouts over his last four games. But his 8-for-25 start softened the blow.