Opposite-field approach pays off for Middlebrooks
Both of third baseman's 2015 homers have been to right field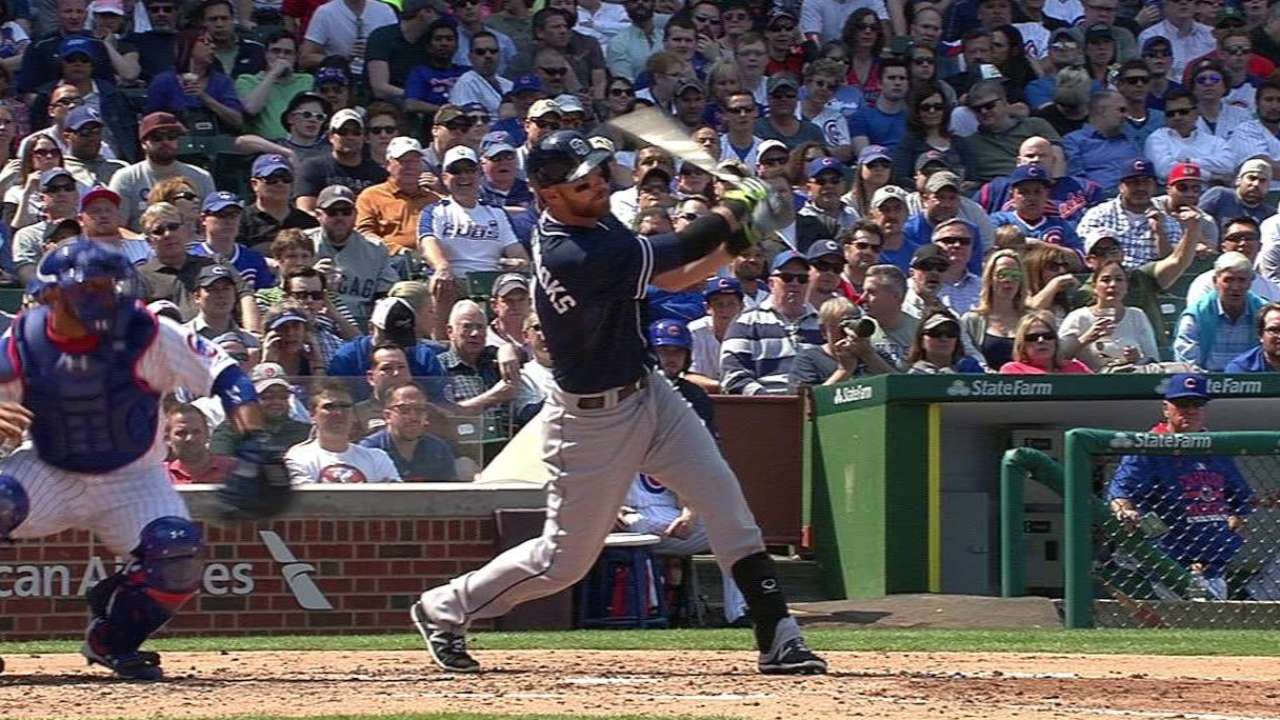 CHICAGO -- When Will Middlebrooks connected for a two-run home run in the fourth inning on Friday, it marked the second time this season the right-handed hitter has gone the other way.
This wasn't by accident, he said.
First, Cubs' starting pitcher Jason Hammel was pitching the Padres on the outer-third of the plate most of the day. Also, Middlebrooks isn't averse to taking pitches the other way instead of attempting to pull them.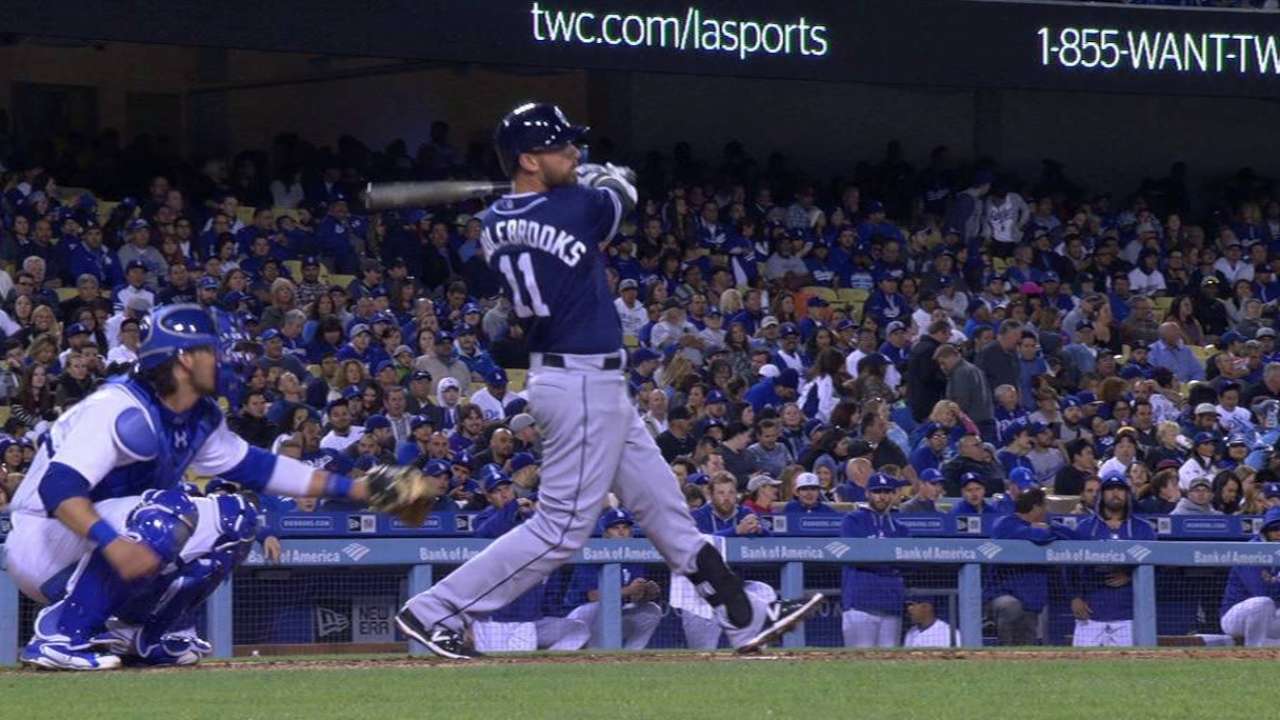 The proof is in the data -- of Middlebrooks' 36 career home runs, he's hit 11 of them to the opposite field.
"Good pitchers try to pitch away. They see it as a hard pitch to hit, and if you're able to cover that ball, then take advantage of it," he said. "Because you're going to get more pitches away than you are in."
Middlebrooks, who entered Saturday's game against the Cubs hitting .244 with two home runs and six RBIs, has been snakebit at times offensively this season.
His BABIP (batting average, balls in play) is .296, which is considered just slightly below the average mark for a hitter (.300). But since it's still early in the season, Middlebrooks doesn't have nearly enough balls-in-play to get a true read if he has been unlucky or not.
That said, Middlebrooks has also hit a lot of balls square that have turned into outs, as evidenced by his lofty -- and unsustainable -- line-drive rate (34.5 percent).
Middlebrooks isn't too concerned about bad luck at this point.
"Some guys are going to make good pitches, that's part of the game. But I feel like if I stick with my plan up there, swing at the pitches I want to swing at, I can put some good swings on the ball," Middlebrooks said.
Corey Brock is a reporter for MLB.com. Keep track of @FollowThePadres on Twitter. This story was not subject to the approval of Major League Baseball or its clubs.