Tigers to slow down Verlander's rehab plan
Fatigue cancels possible Tuesday start as righty recovers from triceps strain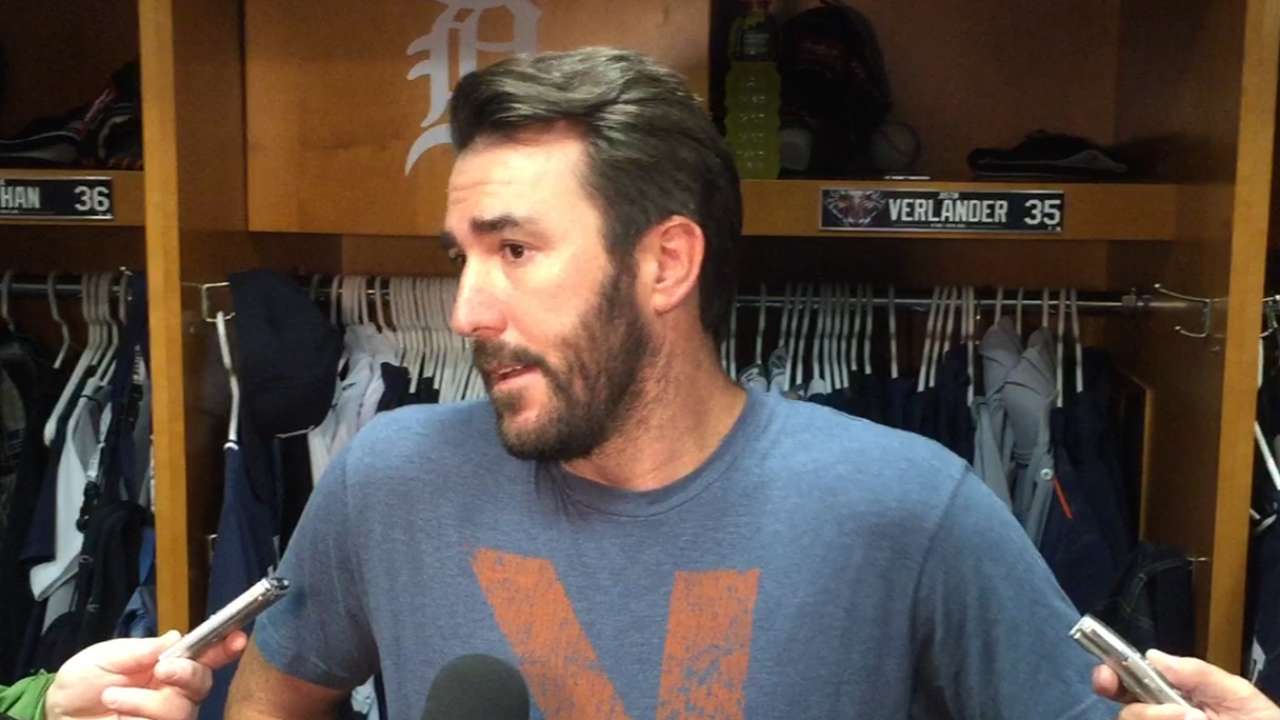 DETROIT -- The Tigers aren't saying much about Justin Verlander, but his return from a right triceps strain seems to be going slower than expected.
Verlander cut a simulated start short Wednesday in Pittsburgh due to fatigue, and soreness carried into Friday. As a result, he won't pick a ball up until Sunday, and the Tigers will see where things go from there.
"He was a little more sore on the second day than we planned, so we're going to slow him down a little bit," manager Brad Ausmus said Saturday. "We expected him to be sore the next day, but two days later, we thought he would have recovered more."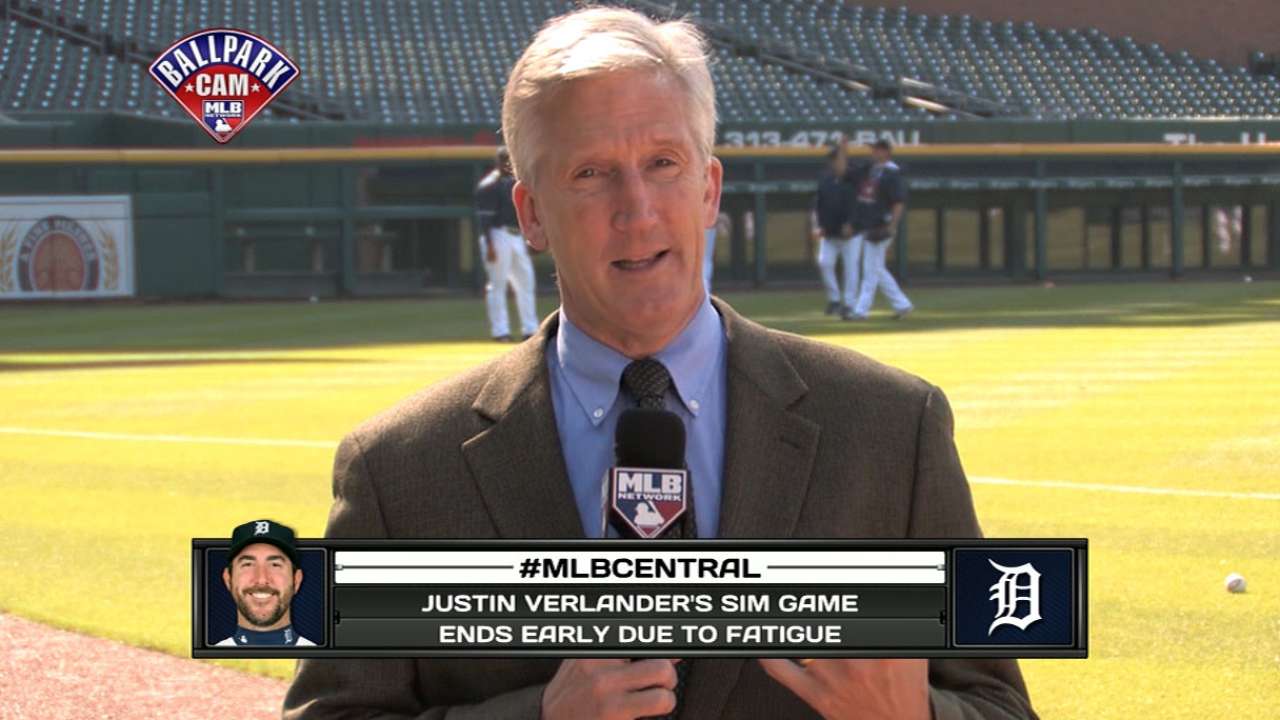 Verlander didn't speak to media, saying there is nothing to report.
On Friday, Ausmus said Verlander would miss Tuesday's start against the Yankees, so left-hander Kyle Lobstein will take the mound in his place. Verlander opened the season on the 15-day disabled list, and he hasn't appeared in a game since a March 27 Grapefruit League start.
Verlander will toss Sunday if he feels good, and the Tigers will go from there. Could that include a rehab assignment down the road?
"We're not at that point," Ausmus said. "I'm sure Justin will be on board with whatever we think he should do, as far as getting back in our rotation."
Chris Vannini is a contributor to MLB.com. This story was not subject to the approval of Major League Baseball or its clubs.