Tulowitzki sees improved attitude among teammates
Rockies' road win streak was snapped, but shortstop sees positives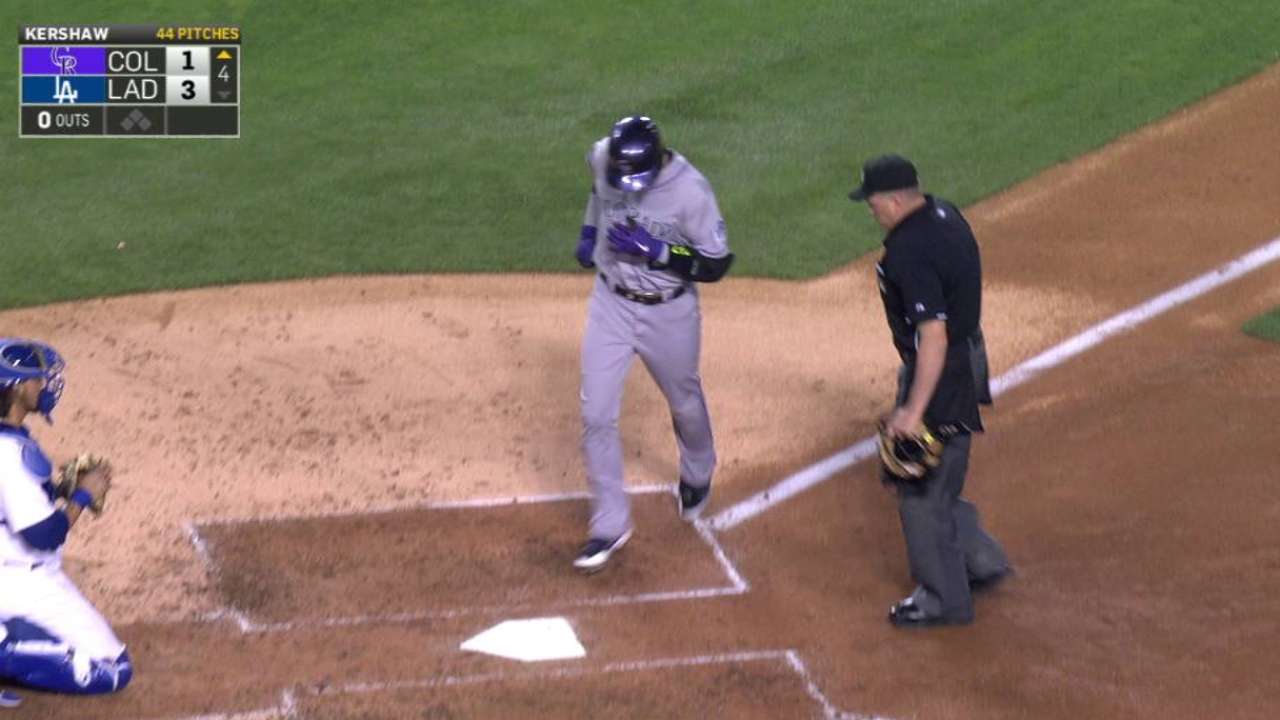 LOS ANGELES -- Rockies shortstop Troy Tulowtizki was hopeful as he tested his bats Friday afternoon at Dodger Stadium, and he insisted he would feel that way at night's end.
"Off the field, the questions [the younger players] come up to me [with] in the locker room and talk to me about or when they text me at night, those questions are impressive for some young kids," Tulowitzki said."Those questions aren't about, 'How do I become a better player myself?' It's, 'How do we win around here?'"
The Rockies' 7-3 loss to the Dodgers, their first defeat in seven road games, shouldn't stop the growth Tulowitzki sees.
It wasn't the usual bowing down to three-time Cy Young Award winner Clayton Kershaw. The Rockies fanned 12 times vs. the ace, sure, but Tulowitzki and Charlie Blackmon each homered for three runs (one earned), and it took a pinpoint throw from Dodgers right fielder Andre Ethier to prevent another.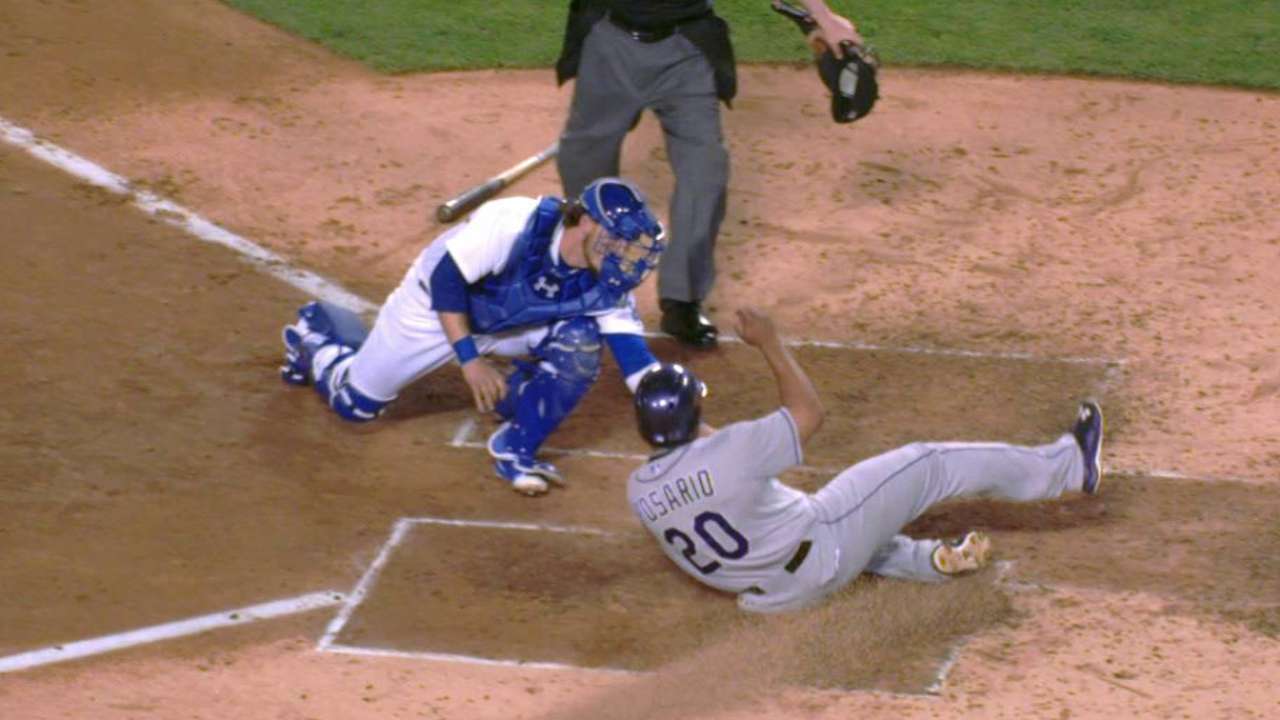 The Dodgers led, 3-0, after one inning. That would have easily been enough in years like 2014, when the Rockies went a franchise-worst 21-60 on the road. But Friday the Rockies cut the difference to 4-3, and kept enough pressure on Kershaw that he left after six innings.
"Not too many moral victories in this league, but I felt like we competed offensively," Rockeis manager Walt Weiss said. "Kershaw is going to get his strikeouts, but I feel like we'll bounce back tomorrow."
The Rockies have had just one winning road season in their history. Rough road stretches will happen this year, too. Remember, they were 8-8 on the road last April. However, Weiss feels a different vibe, even with many of the same players.
"There's a lot more belief with this team," said Weiss, whose mantra is to play solidly, whether at home or on the road.
"We've got a lot of guys that have been doing this for a while now," said Blackmon, whose homer completed a nine-pitch at-bat. "We know it's a long season but look at what we've done. We've put together really good at-bats, played good defense, pitched really well. Draw that out over 162 games and good things are going to happen."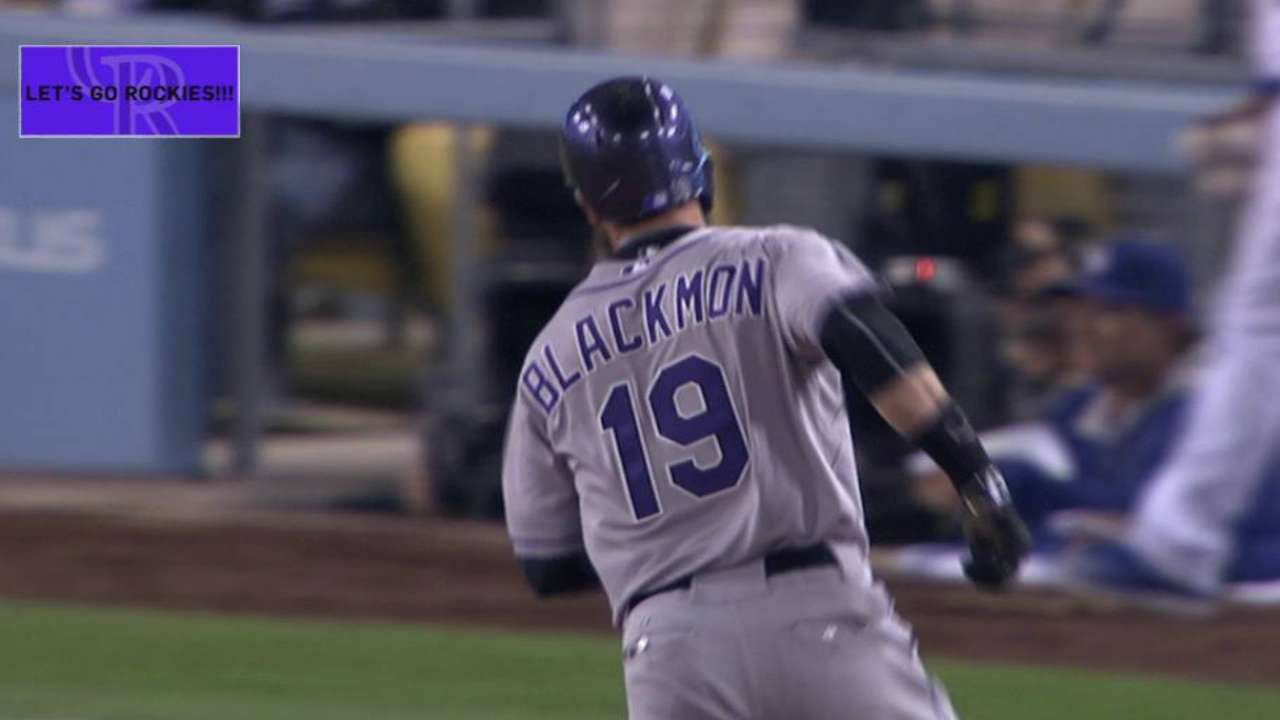 Blackmon isn't the only one who has become an established player. DJ LeMahieu's nine-game hit streak ended Friday. Nolan Arenado is a two-time Rawlings Gold Glove winner at third base. Outfielder Corey Dickerson has a hit in all but two games.
"When you're young, you're trying to put up personal numbers to stay in the league, but now you understand it's not about you," outfielder Carlos Gonzalez said.
Tulowitzki played for Rockies postseason teams in two of his first three full years (2007 and 2009) but also has seen many seasons fizzle -- often partly because of his injuries and those of Gonzalez and other key players. So he intentionally tempers early enthusiasm. But then his teammates get him talking.
"I've told them when we were winning, it was the best time of my life," Tulowtizki said. "They gravitate toward that and want to know what that feels like first-hand."
Thomas Harding is a reporter for MLB.com. Read his blog, Hardball in the Rockies, follow him on Twitter @harding_at_mlb, and like his Facebook page, Thomas Harding and Friends at www.Rockies.com. This story was not subject to the approval of Major League Baseball or its clubs.