Kershaw has plenty of help in his first win of season
Dodgers ace strikes out a dozen, but gives up a pair of homers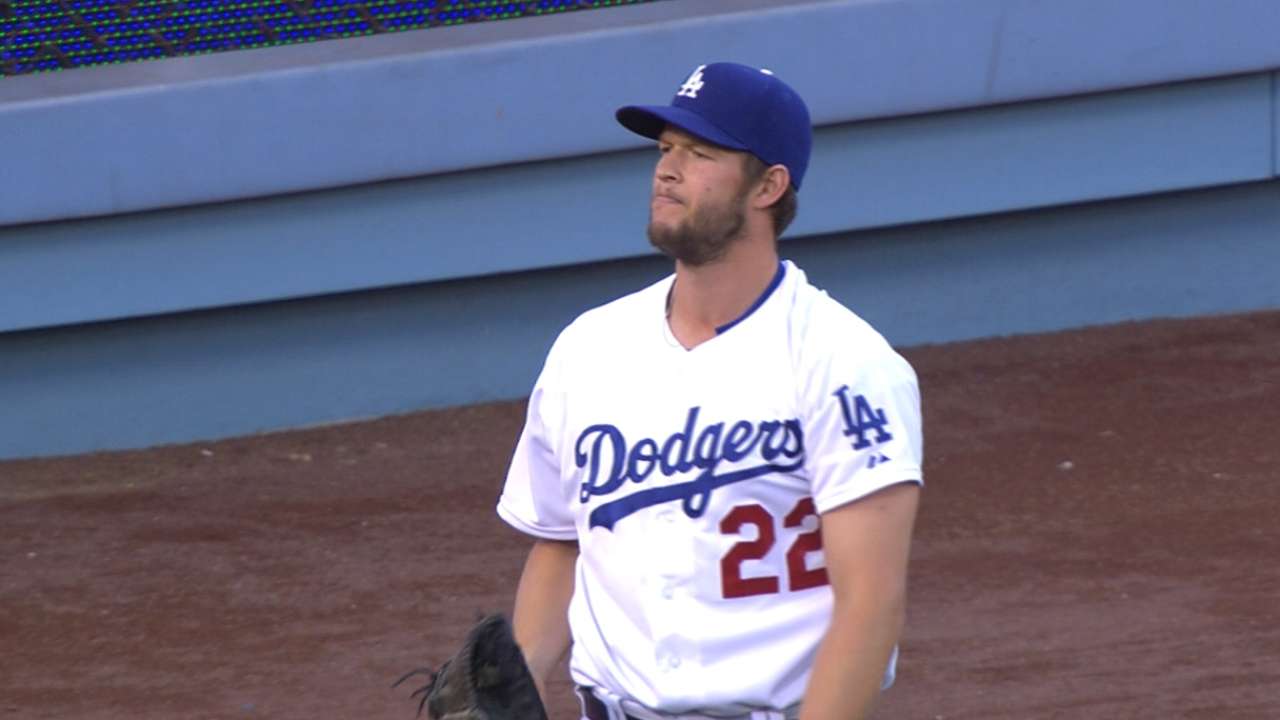 LOS ANGELES -- The bar is now set so high that when Clayton Kershaw strikes out 12 and allows one earned run in six innings for a win, the postgame talk is about what's wrong with him.
"I still think Clayton's searching," manager Don Mattingly said after Kershaw got plenty of help in Friday night's 7-3 win over the Rockies, running the Dodgers win streak to five games. "It seems he's not totally happy with what's going on."
That would be because Kershaw is misfiring more than an MVP and three-time Cy Young winner will tolerate. Two errant fastballs were redirected for home runs by Troy Tulowitzki and Charlie Blackmon, the latter's accounting for two unearned runs after an error on a difficult play at first base.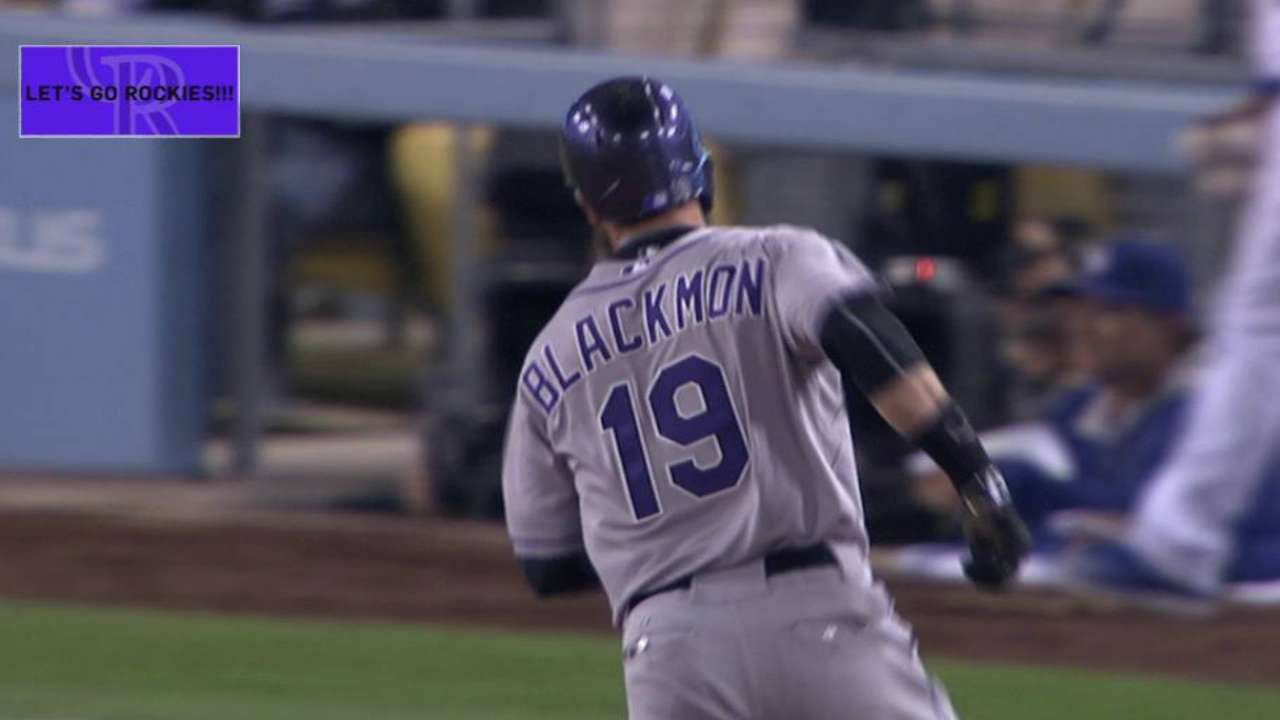 Kershaw said this start was "a little bit better" than Saturday's loss in Arizona, where he allowed five earned runs in 6 1/3 innings. "Obviously, too many pitches," he said. "Give credit to the Rockies' batters, but my job is to go seven, eight, nine innings every time out. I still need to get better with my offspeed pitches, but a step in the right direction."
The velocity is a firm 94 mph average, but home runs tell part of the story. He's served up three in three starts, compared to nine in 27 starts last year and 11 in 33 starts the year before.
In the comfort-level department, Kershaw got a split from Mattingly, who junked the extreme infield shifts that led to mixed results in Kershaw's first two starts, this time defending nearly every hitter virtually straight up. But instead of A.J. Ellis behind the plate, Mattingly opted for Yasmani Grandal.
Grandal concedes that Ellis and Kershaw have a tighter relationship and he's still working on developing one. Grandal also said he understands why Kershaw appears more comfortable pitching with infielders at their normal positions.
"I don't think you can really shift when he's pitching," Grandal said. "Guys don't hit him the way they hit other pitchers, so they don't put the ball in their normal zones. Even though he's left-handed, he's definitely a different cat. His arm slot is so hard to hit, it's almost like hitting a right-hander because he's straight over the top. Usually, lefties throw three-quarters. Even [Aroldis] Chapman, CC [Sabathia], [David] Price, [Madison] Bumgarner, none of them are over the top like Clayton."
While notching his first win of the year, Kershaw has won his last four starts against Colorado, during which he has 44 strikeouts and two walks in 28 innings.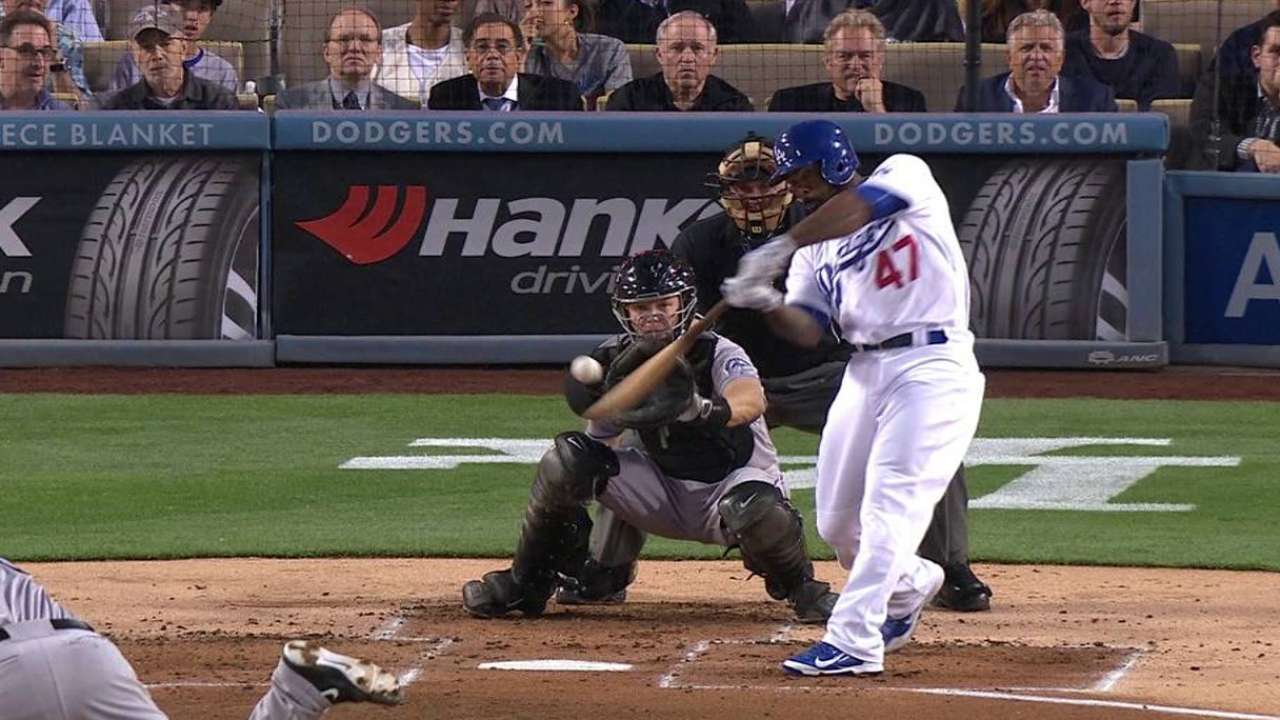 Kershaw had plenty of help in this game. Howie Kendrick hit his first Dodgers home run, a two-run shot in a three-run first inning. He later had an RBI double. Adrian Gonzalez had a pair of RBI doubles and a single for a 12-game hitting streak (dating to last year), a .581 batting average and a team-record 22 hits in the first 10 games of the season. Andre Ethier threw a runner out at the plate.
Relievers Paco Rodriguez, Yimi Garcia and Adam Liberatore (MLB debut) pitched a scoreless inning each. The Dodgers bullpen has allowed two runs in the last 27 2/3 innings.
Ken Gurnick is a reporter for MLB.com. This story was not subject to the approval of Major League Baseball or its clubs.