Happ's home debut a bright spot in loss
Mariners lefty allows 2 runs on 5 hits in 7 innings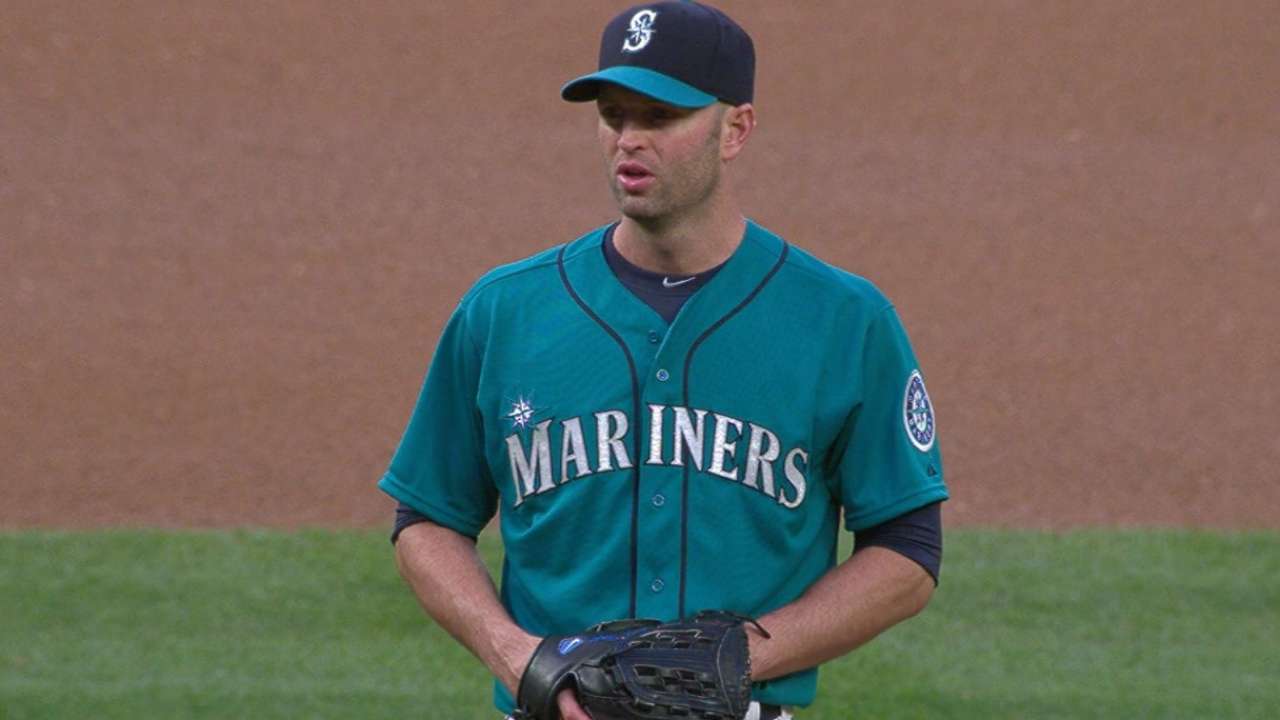 SEATTLE -- The Mariners needed a good outing from their starting pitcher on Friday almost as much as they needed a win. They got one of those, at least, courtesy of J.A. Happ.
The left-hander, acquired from Toronto in an offseason trade for outfielder Michael Saunders, made his Safeco Field debut as a Mariner an effective one, going seven innings and giving up two runs on five hits while striking out three and walking two. He didn't get the win because Seattle could only put up one run in a 3-1 defeat, but he gave the taxed bullpen a needed rest and his team every opportunity to rally and prevail.
He also got to ply his trade in front of more than 36,000 fans, and he said he enjoyed the atmosphere.
"I had a good time out there," Happ said. "It was a lot of fun, a lot of energy. The defense picked me up a few times on a couple of hard-hit balls to guys. I tried to get ahead. I don't think I did quite as good of a job at that as I did in Oakland [in his last start], but I was able to throw different pitches for strikes, and I think that really helped again tonight."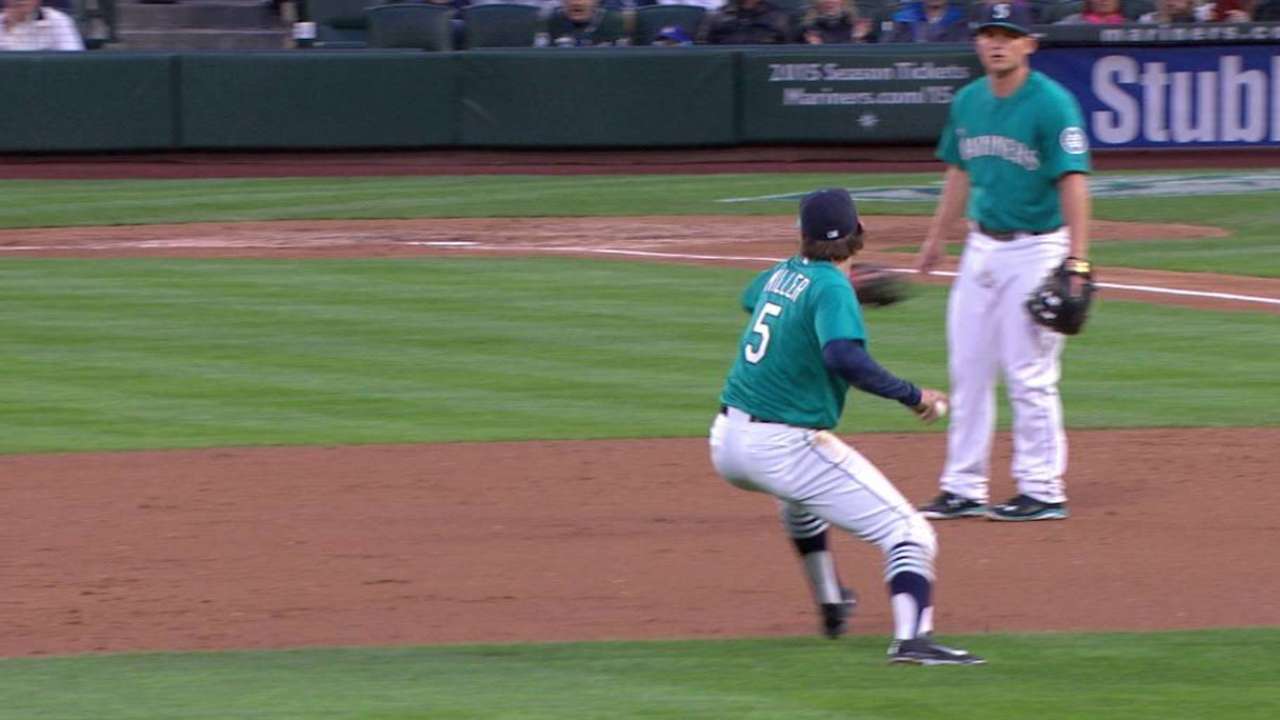 Happ's one big mistake came on a leadoff home run to Texas catcher Robinson Chirinos in the fifth inning. Otherwise, he pitched to contact and was relatively efficient, throwing 98 pitches, 65 for strikes.
"He was outstanding," Seattle manager Lloyd McClendon said. "I thought he did a very nice job for us. He gave us an opportunity to win a ballgame and much-needed rest for our bullpen."
Unfortunately, Happ's effort went for naught, and the Mariners lost their fourth consecutive game. The team lost three straight in Los Angeles earlier in the week, two of which came in excruciating late-inning fashion, and after a Thursday off-day, Seattle again came up short.
But Happ wasn't dwelling on any negatives after Friday's game.
"Regardless of how we're doing, my goal is to go out there and give us a chance to win every time, and hopefully that means I'm going deep in the game," Happ said. "And I feel good about getting through seven tonight. I still felt good, so I look forward to hopefully continuing that.
"And we had a lot of opportunities, just hit balls right at guys tonight. We'll get 'em again tomorrow."
Doug Miller is a reporter for MLB.com. Follow him on Twitter @DougMillerMLB. This story was not subject to the approval of Major League Baseball or its clubs.