Peavy hurting in more ways than one after loss
Back stiffness returns as he allows four runs in 3 2/3 innings vs. D-backs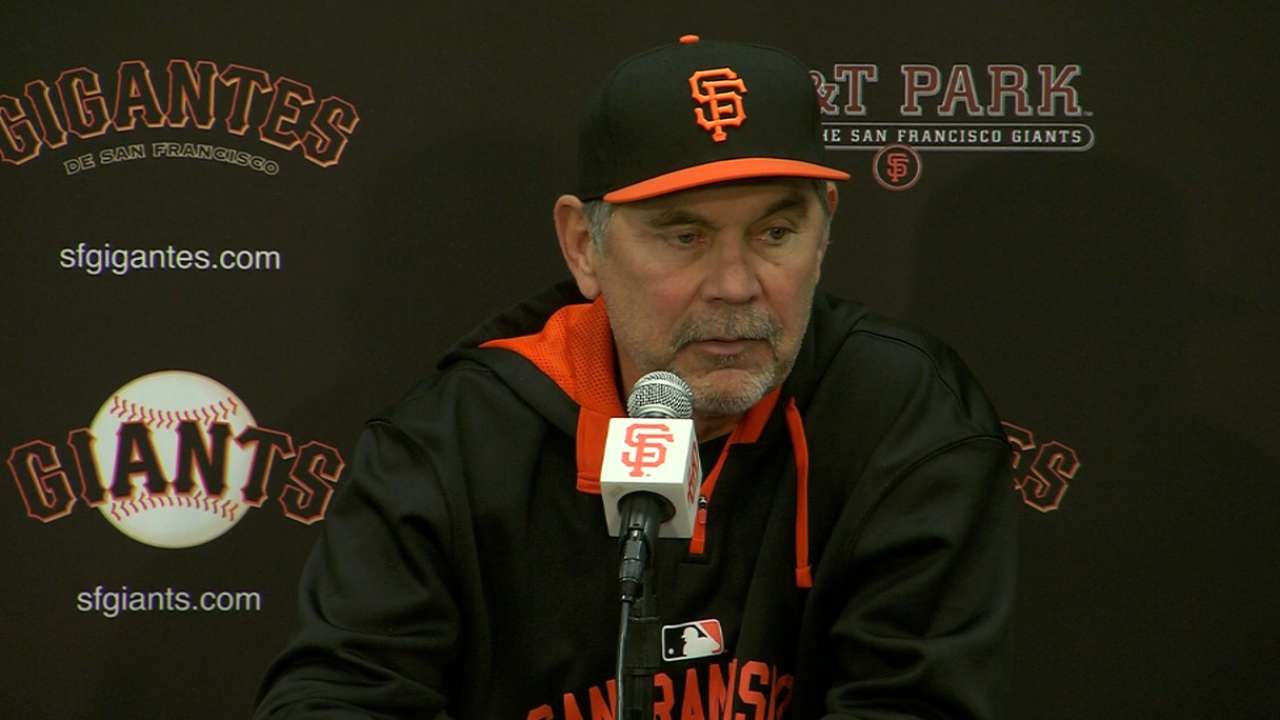 SAN FRANCISCO -- It was difficult to tell which pained Jake Peavy more. His back stiffened, but his performance stung him.
Peavy could not pitch past the fourth inning for the second time in as many starts as the Arizona Diamondbacks dominated the Giants, 9-0. Arizona began its rout by scoring three third-inning runs off Peavy, who ultimately yielded four runs and eight hits in 3 2/3 innings.
Peavy's ERA (9.39) wasn't the right-hander's only concern. The back stiffness that forced him to be scratched from his scheduled start at Arizona in the season's second game returned. Manager Bruce Bochy said Peavy will be re-examined Saturday but refrained from any speculation.
Peavy acknowledged that though his back would require "a little treatment," he refused to use physical discomfort as an excuse for his subpar outing.
"I was plenty good enough to be out there," said Peavy, whose five-game winning streak against Arizona dissolved. "I have to help my team more than I did tonight."
Bad luck dogged Peavy in the third, when A.J. Pollock's grounder barely eluded Giants shortstop Brandon Crawford and went for a one-out single that sent Ender Inciarte to third base. Before the inning ended, Paul Goldschmidt stroked an RBI single and Jake Lamb hit a two-run triple. But had Pollock's hit found Crawford's glove instead of the outfield grass, the Giants might have turned an inning-ending double play.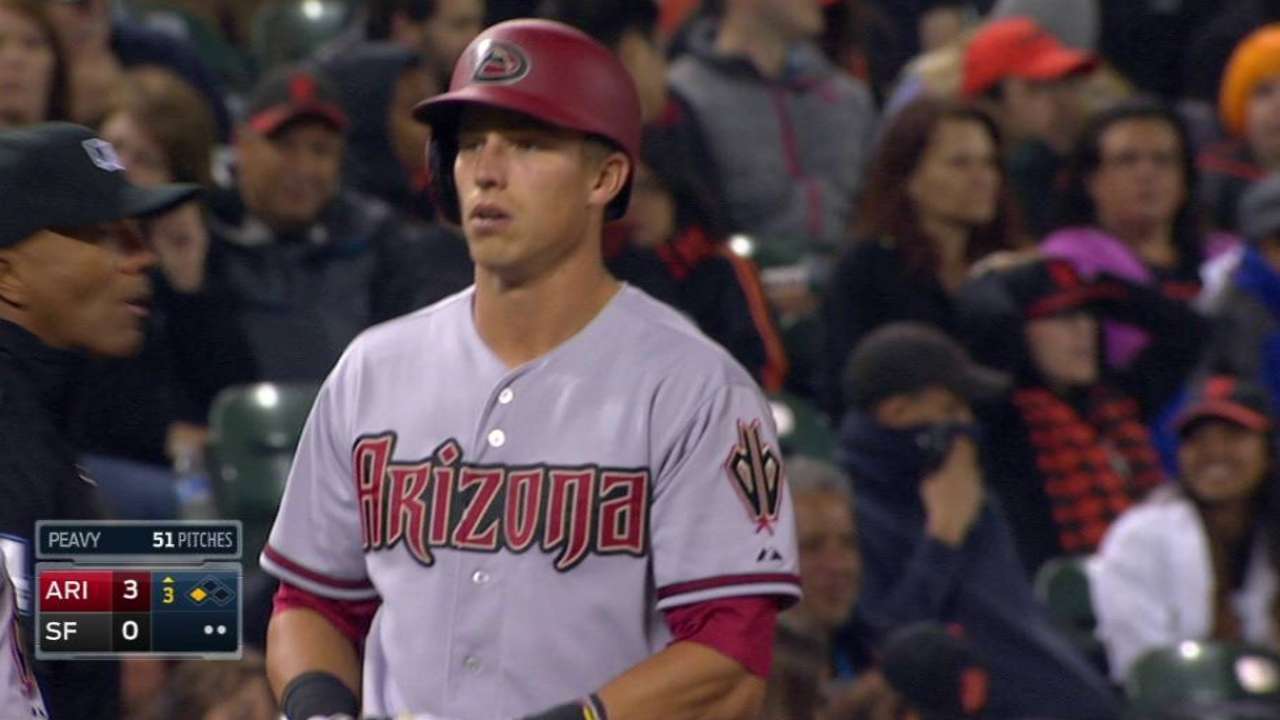 Given that Arizona outhit the Giants 18-4, Peavy understood the folly of citing what-ifs. He articulated the disappointment that has enveloped the Giants as their World Series title defense has started so poorly, with San Francisco mired in an eight-game losing streak.
"We wanted to play a whole lot better than we've played," Peavy said. "That hasn't been the case for a variety of reasons. I can tell you this, it's not from a lack of effort, for lack of preparation. That's all I can tell you from the players' side of things. We have been grinding -- the coaches have been as well -- just doing everythig we can do to bail ourselves. We're playing as hard as I know the San Francisco Giants can play. It's not going our way now, and we expect to find a way with the guys in this room to make that happen."
Like Peavy, Bochy expressed dejection mingled with resolve.
"We're in a tough rut," Bochy said. "Right now we're not playing very well. I'm saying right now. It's a tough stretch we're going through. ...I wish we had a magic wand to wave right now, but we don't. The only thing we can do at this point -- we have no choice -- [is] to come out and keep pushing. That's what we'll do. We're hoping after tonight, tomorrow we'll try to get after it again."
Chris Haft is a reporter for MLB.com. Read his blog, Haft-Baked Ideas, and follow him on Twitter at @sfgiantsbeat. This story was not subject to the approval of Major League Baseball or its clubs.