First win of '15 elusive but Kluber locked in
AL's reigning Cy Young winner racks up 8 K's in 8-inning no-decision against Twins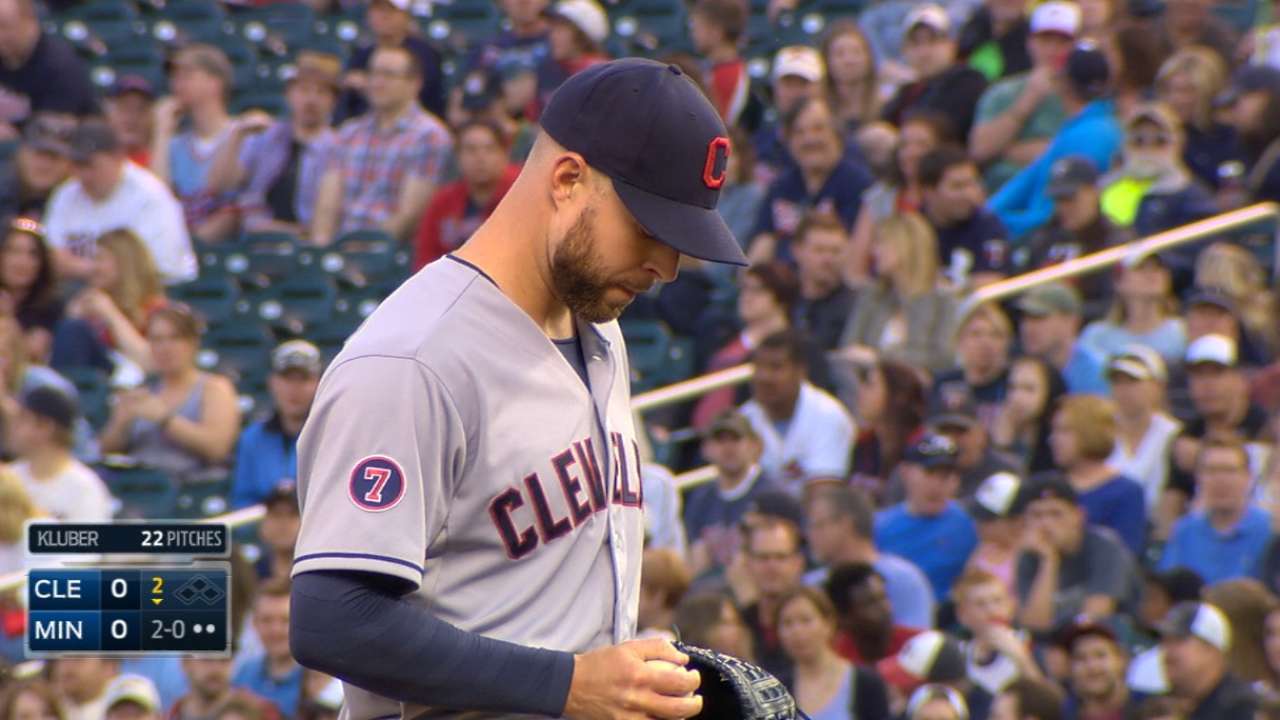 CLEVELAND -- Say this for Corey Kluber: he has done his part. Three starts into his Cy Young encore, the ace of the Indians' staff has looked every bit as overpowering and dominant as he did throughout last summer's breakout showing.
Kluber just has no wins to show for it.
On Friday night, Kluber was in vintage form once again, pitching to contact while piling up strikeouts for an efficient formula that might have netted a victory on another night. Instead, Cleveland's offense labored, the defense had a handful of lapses, and Bryan Shaw surrendered a walk-off home run to Trevor Plouffe that sent the Indians to a 3-2 defeat in 11 innings at Target Field.
"He threw a great game," Indians outfielder Brandon Moss said of Kluber. "He's thrown several great games already."
Through his first three starts this season, Kluber has turned in a tidy 2.49 ERA to go along with 25 strikeouts in 21 2/3 innings. Against the Twins, the right-hander was perfect through his first five innings, needing only 56 pitches to breeze through that portion of the game. When it was all said and done, Kluber had given up two runs on three hits with eight strikeouts in eight innings.
For the second time in as many outings, though, Kluber was hung with a no-decision.
In each of his first three starts, Kluber (0-1) has given up no more than two earned runs and punched out at least seven batters. The last (and only other) starting pitcher in team history with three such outings in a row, and no wins in that span, was Sam McDowell. Sudden Sam had a pair of three-game streaks like that -- one in 1965 and another in '66.
Kluber is the last person Indians manager Terry Francona is worried about.
"He's shown that he's pretty [darn] consistent," Francona said. "If he pitches like this, he'll be [fine]. He's going to be fine anyway, but you'll look up and he'll have a bunch of wins."
On Opening Day, Kluber was let down by the Tribe's offense, which came up empty in a 2-0 loss to the Astros. In Kluber's second outing of the year, he out-dueled Detroit's David Price and left in line for a win following a 10-strikeout performance. Cleveland's bullpen coughed up seven runs in the game's final three innings to rob Kluber and the team of a victory.
On Friday in Minnesota, there was not only a lack of run support, but some gaffes in the field. In the Twins' two-run sixth inning, shortstop Jose Ramirez made an ill-advised throw to third base that did not result in an out. Moss made an errant throw from right field, leading to an error that allowed a runner to advance from first to second base. Amidst the chaotic frame, Kluber fired two wild pitches (one leading to a run).
"In the one inning when they scored two, he had to work so hard," Francona said. "He had been so good about managing innings early that he had enough to pitch out of it. But, I think that took a lot out of him."
Kluber escaped the inning with a double-play groundout, and then guided Cleveland through the eighth before exiting the contest.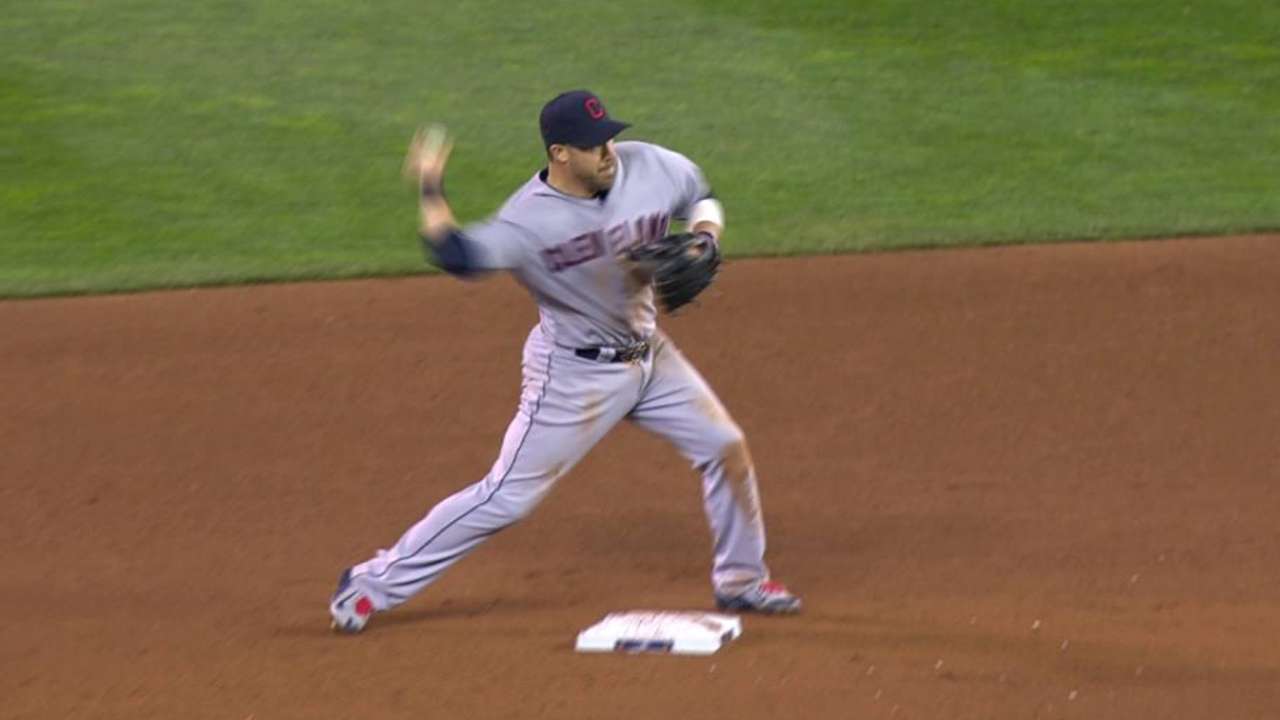 He would have settled for a team victory, but that was not in the cards, either.
"Any time you pitch and you don't get a win, it's disappointing," Kluber said. "That being said, it's part of it. There's numerous games throughout a year where the offense does really well and the pitching struggles, or vice versa. It's just part of it.
"I think I'm doing a good job of pounding the zone and making quality pitches. I think the results have been pretty good to show that."
Jordan Bastian is a reporter for MLB.com. Read his blog, Major League Bastian, and follow him on Twitter @MLBastian. This story was not subject to the approval of Major League Baseball or its clubs.