Hernandez pleased with start despite loss
Right-hander allowed three runs on just three hits over six innings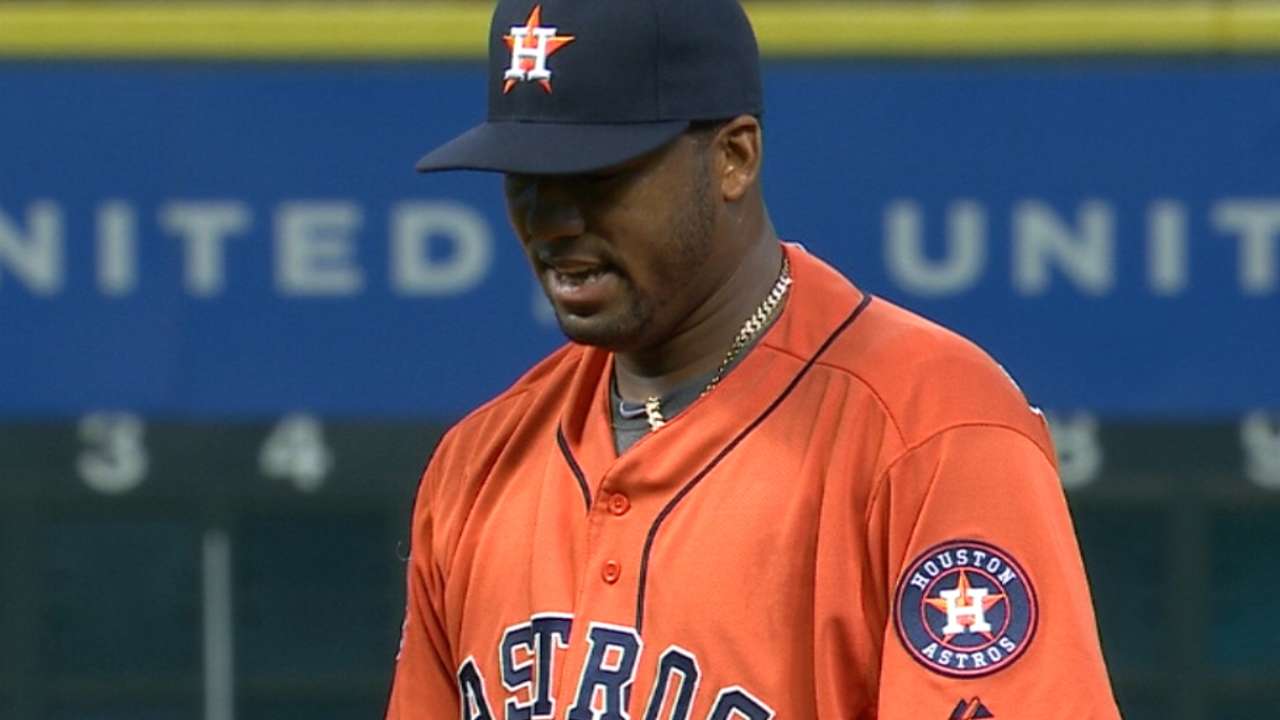 HOUSTON -- For three innings, Roberto Hernandez was untouchable, going through the Angels' lineup unscathed the first time.
The right-hander had four strikeouts in his first three innings. Hernandez didn't allow a baserunner until his 45th pitch, a triple by Kole Calhoun leading off the fourth inning.
"A great outing. Roberto was very good tonight," Astros manager A.J. Hinch said. "His changeup was good, his sinker was really good. A very good outing for him and he kept a lot of people off base.
"He didn't have a lot of traffic out there. He made a lot of pitches. I was happy with his outing."
Hernandez struck out six with one walk, allowing three runs and three hits in the 6-3 loss.
"I felt really good, I kept the ball down," Hernandez said through a translator.
Unfortunately for Hernandez, one of the hits he allowed was the first of two Mike Trout home runs, a two-run homer that gave the Angels a 3-1 lead in the sixth inning.
"I give him credit, it was a good pitch," Hernandez said. "I tried to make good pitches, I tried not to do too much to him."
Hernandez's strikeout total was his highest since June 23, 2014. On Friday, he threw 96 pitches, 56 for strikes. He had his sinker working with movement, attacking the strike zone.
"He got burned on the mistake he made with Trout," Hinch said. "That cost him a couple of runs, then he had a high pitch count. We'll take outings like that out of Roberto, and more times than not, we'll be in better position to win."
Richard Dean is a contributor to MLB.com. This story was not subject to the approval of Major League Baseball or its clubs.