Martin halts slump with two HRs
Toronto catcher entered game in 0-for-22 skid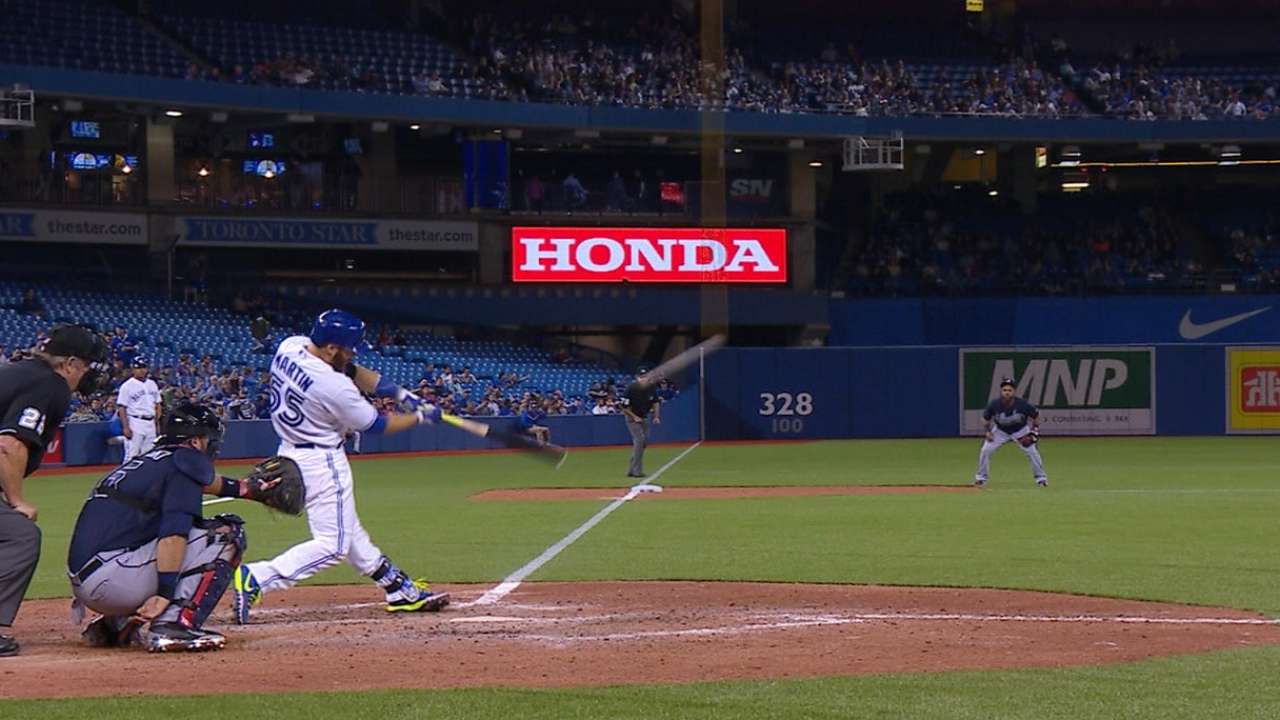 TORONTO -- Blue Jays catcher Russell Martin belted a pair of home runs Friday night, snapping an 0-for-22 skid in an 8-7 loss to the Braves.
It marked Martin's ninth career multi-homer game, with his most recent one coming April 9, 2014, for the Pirates against the Cubs.
"[I] capitalized on a couple of mistakes that were at the heart of the plate and put some good swings on them," said Martin, who hadn't collected a hit since the season opener on April 6. "It was definitely encouraging, but it's not really satisfying when you don't end up winning the game."
Martin had four walks over his past four games entering Friday.
"I'm always going to battle," he said of his plate discipline. "That's just going to be something you see from me all year. I just felt like for the most part I was getting behind in counts a lot and was more in a defensive mindset and trying to fight pitches when the pitchers get ahead, you kind of have to expand the zone."
According to manager John Gibbons, it was a case of hard work paying off for the 32-year-old.
"He's been doing all his work in the cage. I think it was just a matter of getting out there and getting that one big hit to get him going," Gibbons said. "Look at where he hit the ball, too, right-center and then right. That's always a good sign when the ball travels. He's got a lightning-quick bat."
Martin wasn't the only Blue Jays hitter to bump the slump Friday.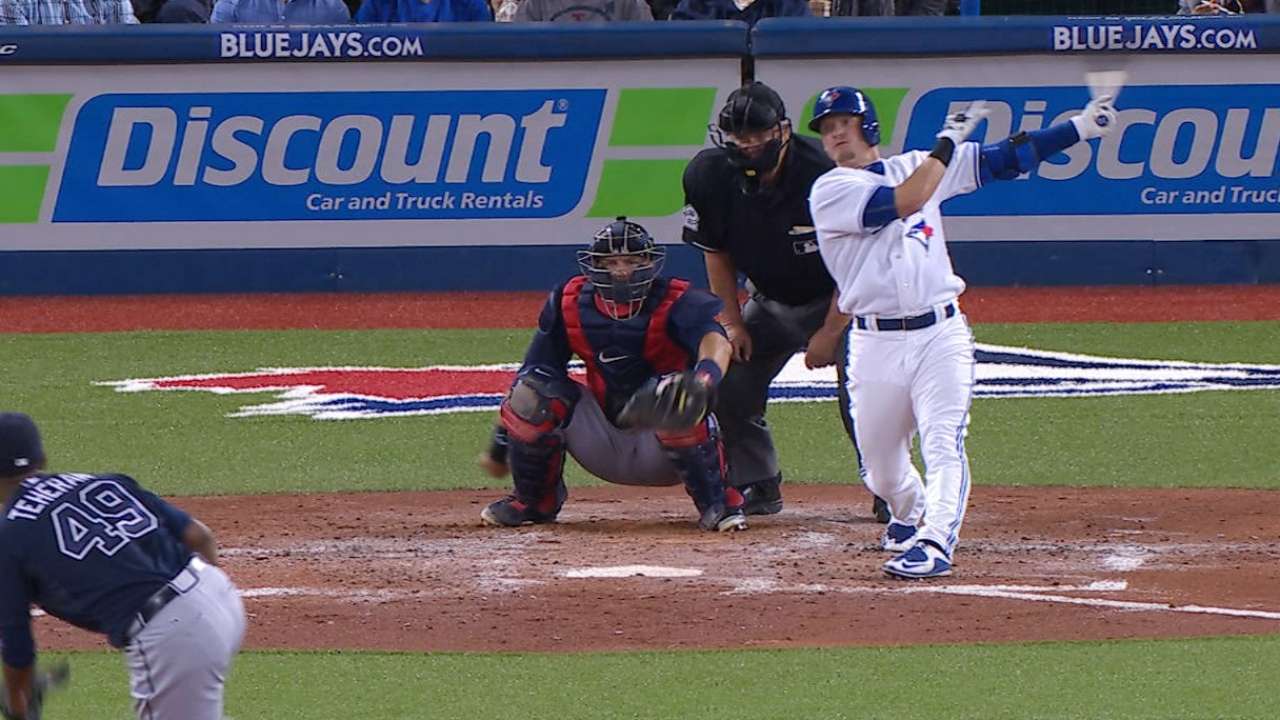 Josh Donaldson also had a multi-homer game, the fourth of his career. The home runs were his first two as a member of the Blue Jays. The third baseman finished 2-for-5 with three RBIs.
Edwin Encarnacion snapped an 0-for-19 skid with a double in the fifth. Toronto's designated hitter added a single in the seventh to finish 2-for-5.
Dhiren Mahiban is a contributor to MLB.com. This story was not subject to the approval of Major League Baseball or its clubs.