Hale second-guesses Inciarte's steal in front of Goldy
Opening up first base in 12th allowed Giants to intentionally walk slugger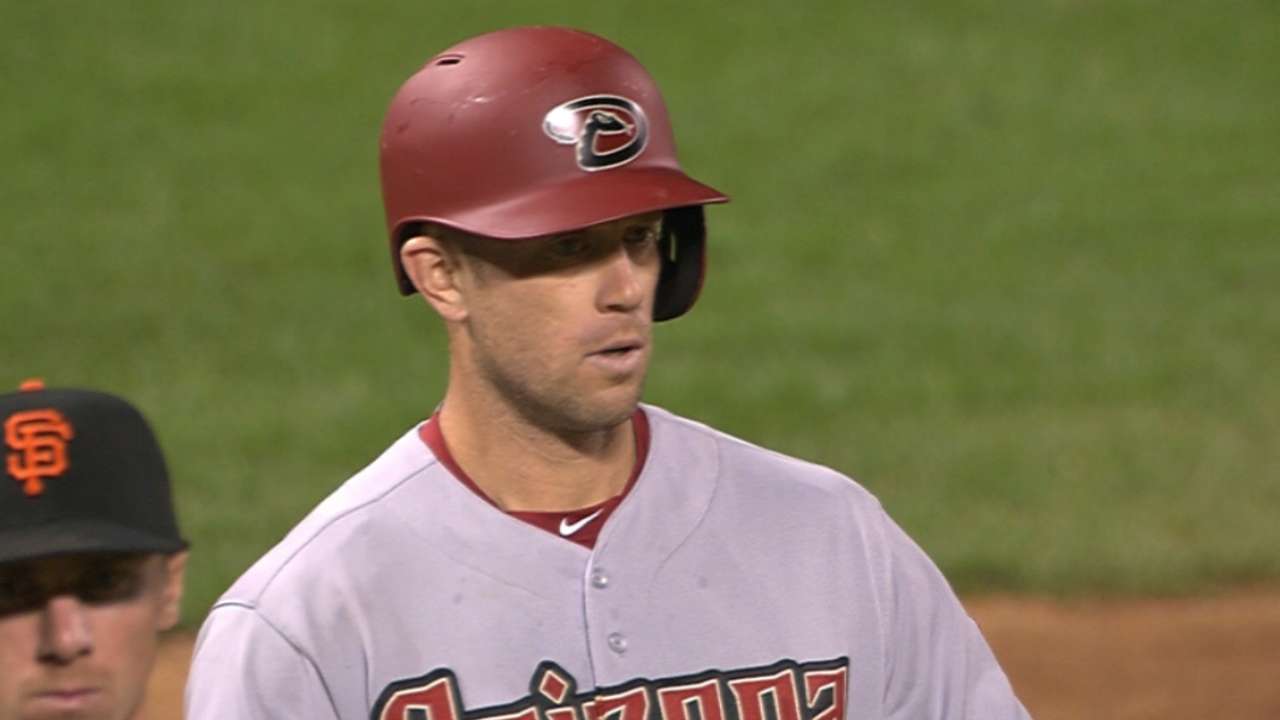 SAN FRANCISCO -- In the 12th inning Thursday night, D-backs manager Chip Hale faced a decision when Ender Inciarte led off with a single to center: Should he have A.J. Pollock bunt him into scoring position even though doing so would open up first base and allow the Giants to intentionally walk Paul Goldschmidt?
Pollock fouled off a bunt attempt and then Hale thought better of it and took the bunt sign off. Pollock eventually struck out.
Goldschmidt stepped to the plate, and on the first pitch to him, Inciarte stole second. The Giants intentionally walked Goldschmidt, essentially taking the bat out of the hands of Arizona's best hitter.
The Giants probably would not have walked Goldschmidt intentionally had slugger Mark Trumbo still been hitting behind him, but Trumbo had been lifted earlier in the game as part of a double-switch.
It ended up being a moot point when Aaron Hill lined a two-run double to the gap in left-center, but Hale made a mental note that he should have signaled first-base coach Dave McKay to tell Inciarte not to steal.
"The thing about it is, and Tony La Russa and I talked about it after the game, just having a guy on second base is a good thing," Hale said. "And to ask Goldy to always knock him in from first is not easy. It ended up working. Probably just should have shut him down and not let him run and not take the bat out of our best hitter's hands."
Steve Gilbert is a reporter for MLB.com. Read his blog, Inside the D-backs, and follow him on Twitter @SteveGilbertMLB. This story was not subject to the approval of Major League Baseball or its clubs.