Dropped chicken causes bit of a flap for D-backs
Food item landed near pitching mound in extra innings vs. Giants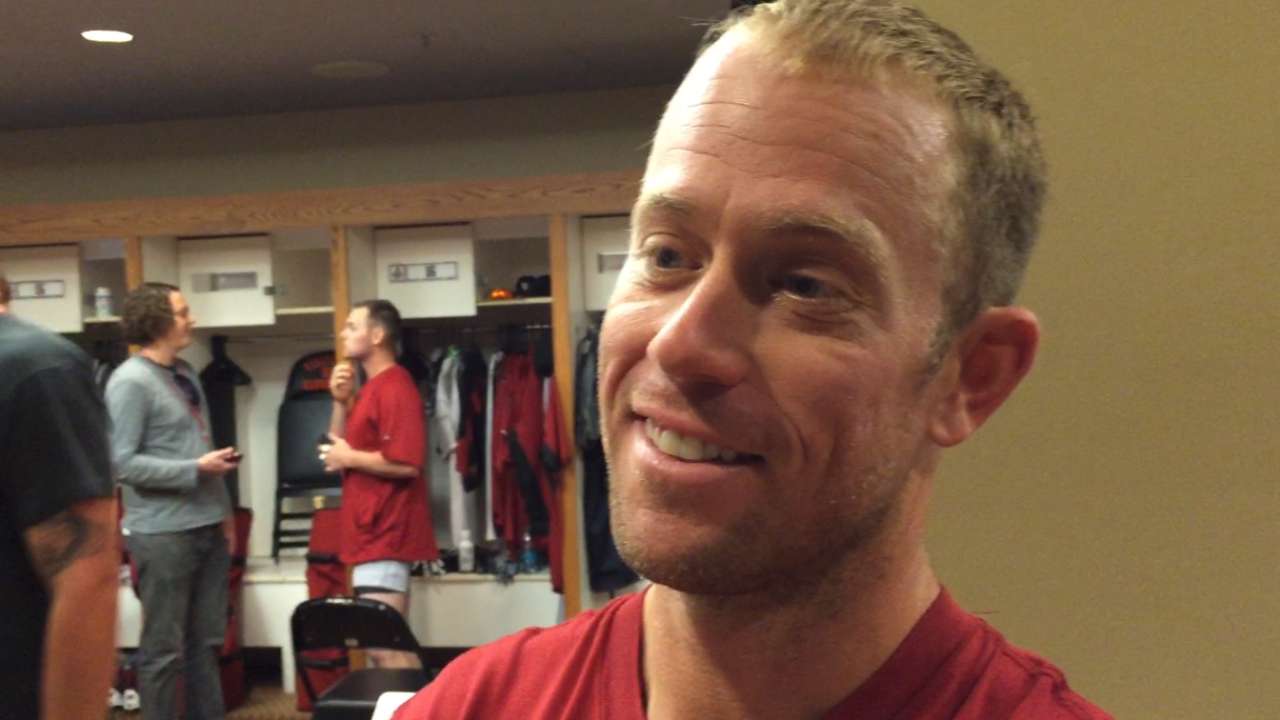 SAN FRANCISCO -- D-backs reliever Randall Delgado didn't know what it was, but he saw something fall from the sky and hit the mound as he delivered a pitch to the Giants' Buster Posey in the 12th inning Thursday night.
Arizona manager Chip Hale thought the umpires were heading out to the mound to check Delgado's glove, while third baseman Aaron Hill believed it might have been something thrown from the stands at AT&T Park.
Yes, the flying chicken tender was still being talked about in the D-backs clubhouse before Friday's game.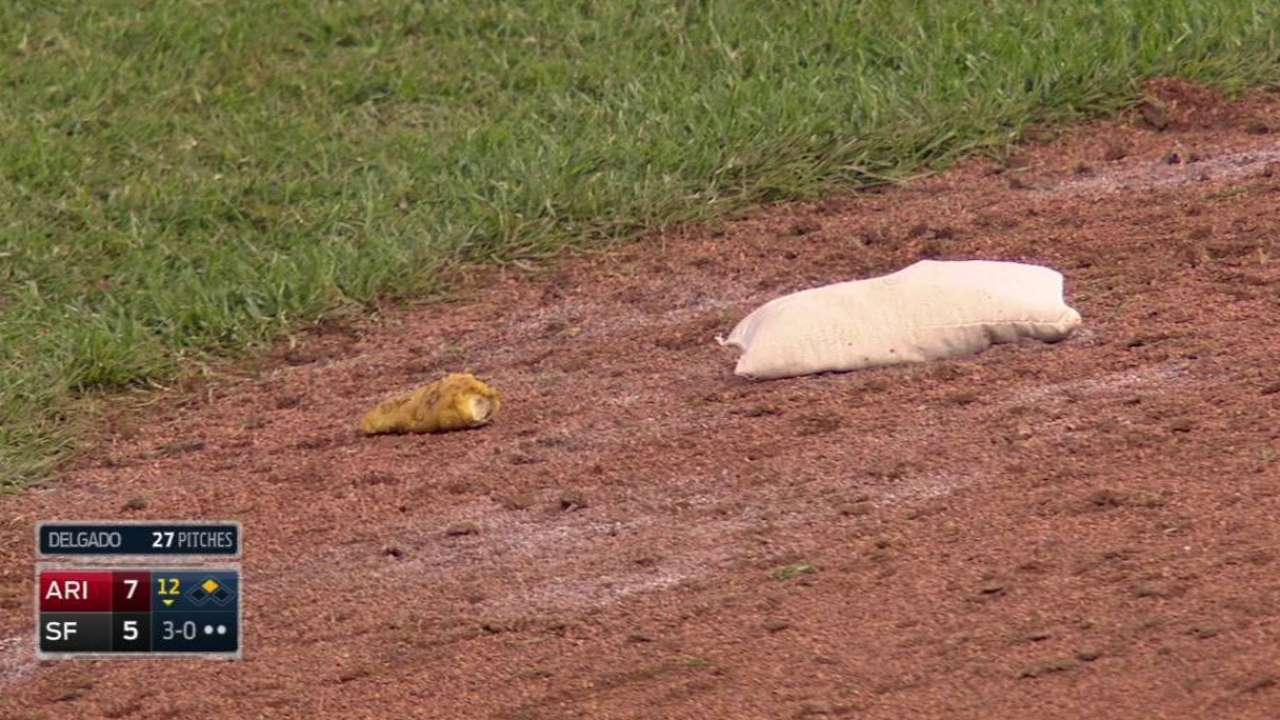 Apparently dropped by a seagull, the partially eaten tender landed on the mound and briefly stopped play.
"I just saw it out of the corner of my eye," Delgado said. "I'm glad it didn't distract me. I just said to the umpire, 'Look at that.' And they just said it was a piece of chicken. I wasn't scared, but I just didn't know what it was."
Hill approached the mound to see what home plate umpire CB Bucknor and Delgado were looking at.
"I thought about acting like I was going to eat it," Hill said. "But I was like, I don't know where this came from. I didn't see it drop. CB was walking out and looking at it like it was some sort of alien thing. I was like, I might as well go check it out. It was a chicken tender. They're still looking at it and I'm like, 'Guys, just get it out of the way.' It was so funny. I've never seen that happen. Plenty of things have been thrown on [the field], but not dropped from the sky."
Seagulls are a common sight at AT&T Park, which sits on San Francisco Bay. They seem to have a sense for when a game is getting close to ending because they begin congregating and flying in circles over the field.
Hill jokingly said the Giants may have worked with the seagull that dropped the piece of chicken.
"He was doing the right thing," Hill said. "He's in San Francisco. We're the visitors. He was trying to dive-bomb the opposing pitcher. They trained him well here."
Steve Gilbert is a reporter for MLB.com. Read his blog, Inside the D-backs, and follow him on Twitter @SteveGilbertMLB. This story was not subject to the approval of Major League Baseball or its clubs.