Wojciechowski called back up to join rotation
With Peacock out with injury, right-hander set to fill in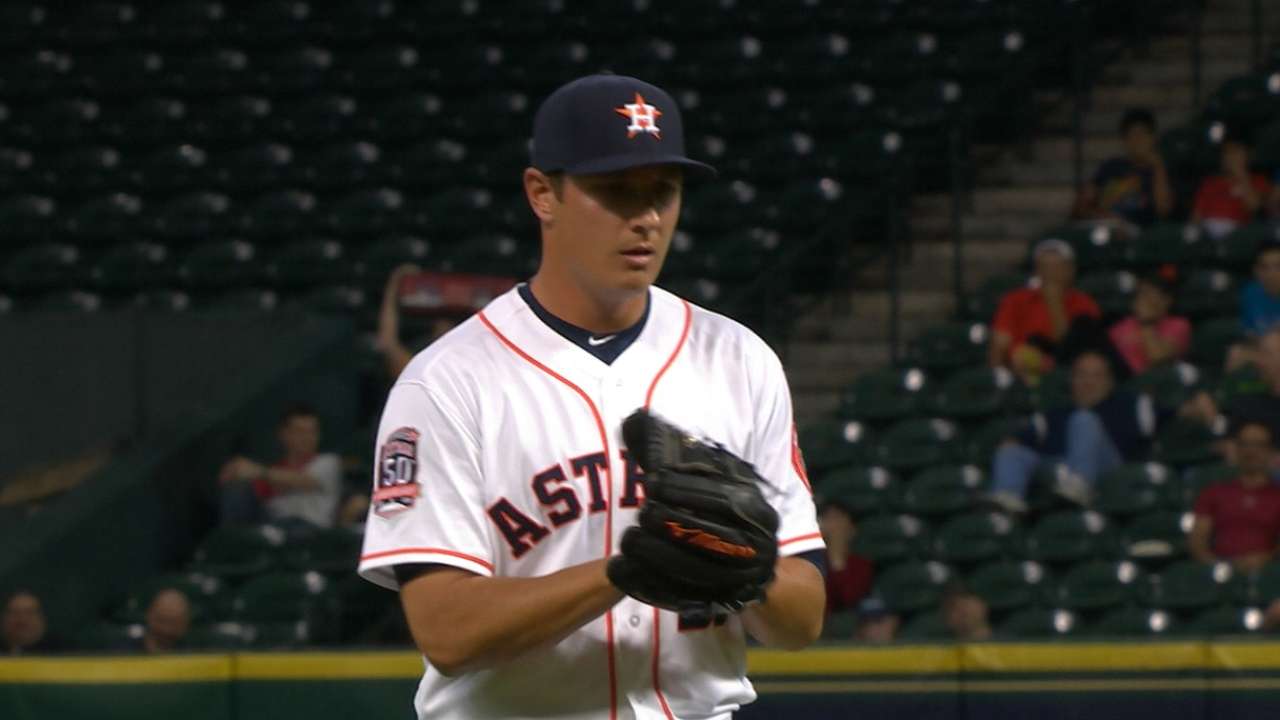 HOUSTON -- Asher Wojciechowski was recalled by the Astros on Friday, replacing Brad Peacock, who made his first Major League start of the season on Tuesday, but was placed on the 15-day disabled list retroactive to April 15.
Peacock is out with a left intercostal strain. The injury, unrelated to Peacock's right hip surgery in October, occurred on Tuesday while Peacock was warming up to open the third inning against Oakland.
"Brad told us about some soreness after his outing," Astros manager A.J. Hinch said. "So we gave it a day to calm down and get an assessment on what exactly was going on. It looked like it was really going to impact his start on Monday. So a quick trip to Triple-A for Wojo."
Wojciechowski was scheduled to start this past Tuesday for the Astros, but he pitched four scoreless innings on Monday in relief of Scott Feldman. After Monday's game, Wojciechowski was optioned to Triple-A Fresno and Peacock was activated.
"Having [Wojciechowski] back is good for us," Hinch said. "We never really felt like we wanted to send him down. But he was a victim of circumstances and now he's back in the rotation."
Richard Dean is a contributor to MLB.com. This story was not subject to the approval of Major League Baseball or its clubs.