Sandberg looking to get work for relievers during struggles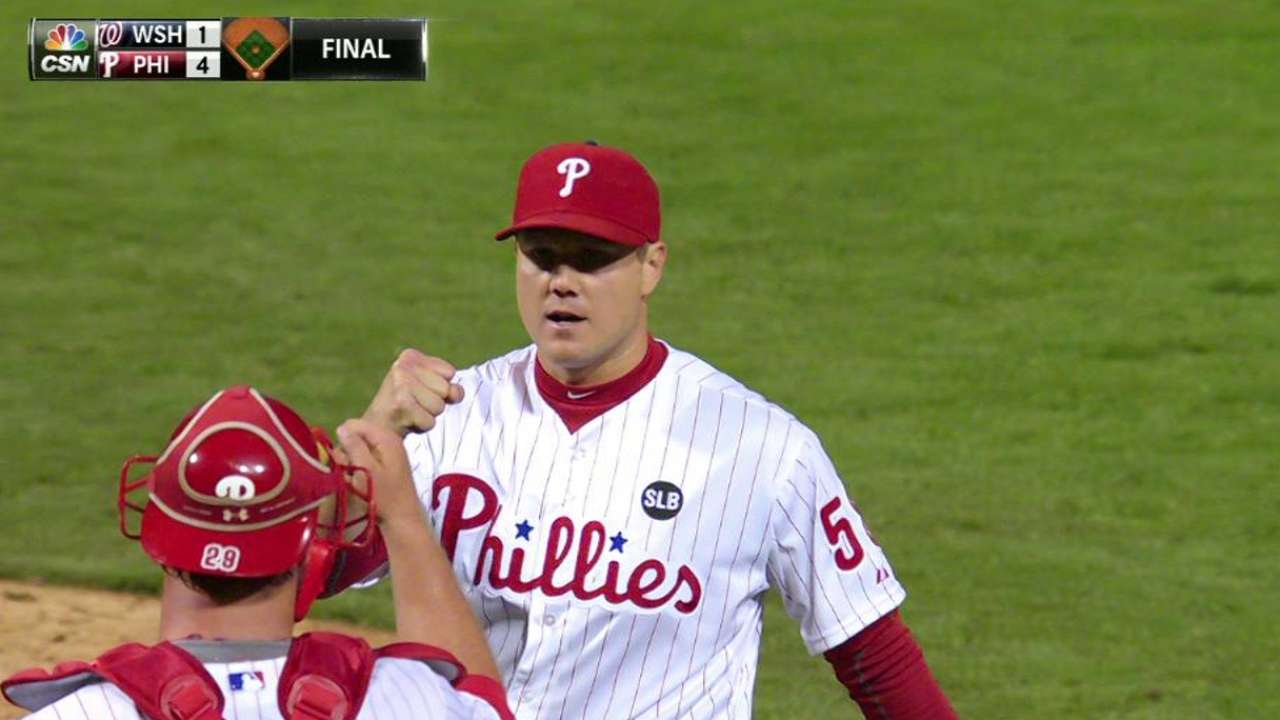 WASHINGTON -- Phillies manager Ryne Sandberg had another tough issue to deal with as his team took a five-game losing streak into Friday -- getting his bullpen enough work.
Sandberg put closer Jonathan Papelbon into Thursday's 5-2 loss to the Nationals, and the right-hander threw a scoreless inning. Papelbon last pitched five days before, and Sandberg said he needed to get into a game.
Same situation with right-hander Luis Garcia. He also threw a scoreless inning in relief on Thursday after going without work for the previous four days.
Right-hander Ken Giles entered Friday's game against the Nationals in the same situation, as well. However, Sandberg was able to put Giles in for the eighth inning of Friday's 7-2 loss to the Nationals. Giles gave up two hits and struck out two but did not allow a run, so the pitcher got his tune-up work in
Giles had last pitched on April 12, and Sandberg talked before the game about wanting to get him some work -- along with everyone in the bullpen -- during this losing streak.
"That's something I'm well aware of, and I have to stay on top of that to get them their tuneup work," Sandberg said. "Garcia needed to pitch last night; Papelbon, the same way. [Giles], he kind of falls into that category [now]."
Jeff Seidel is a contributor to MLB.com. This story was not subject to the approval of Major League Baseball or its clubs.