Price doesn't expect bad blood during Cardinals series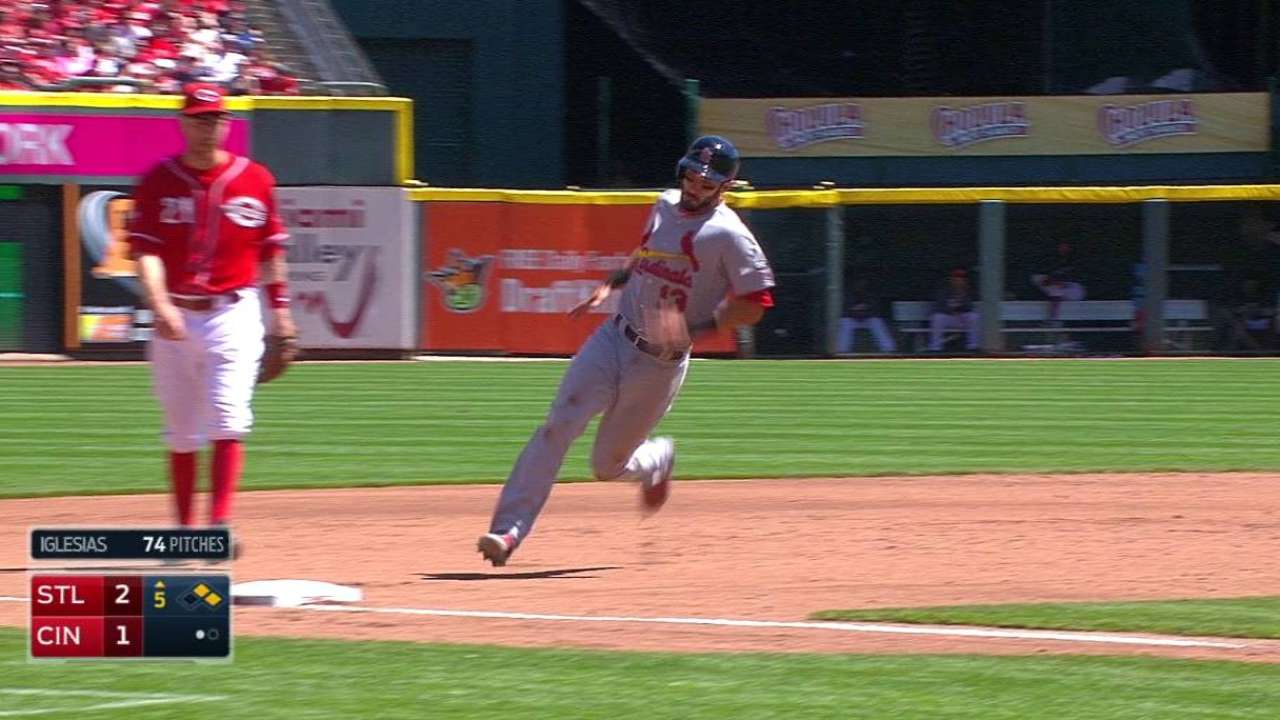 ST. LOUIS -- On Sunday in Cincinnati following a frustrating loss of a game, and a series to the Cardinals, Reds manager Bryan Price made some pointed comments that called out St. Louis right fielder Jason Heyward for a late slide into third baseman Todd Frazier.
Price, who called it a "dirty slide" that "shouldn't happen without a response," did not expect the incident to be an issue to be as the two teams play another series this weekend. When asked about his comments, Price noted a response didn't necessary mean retribution toward Heyward.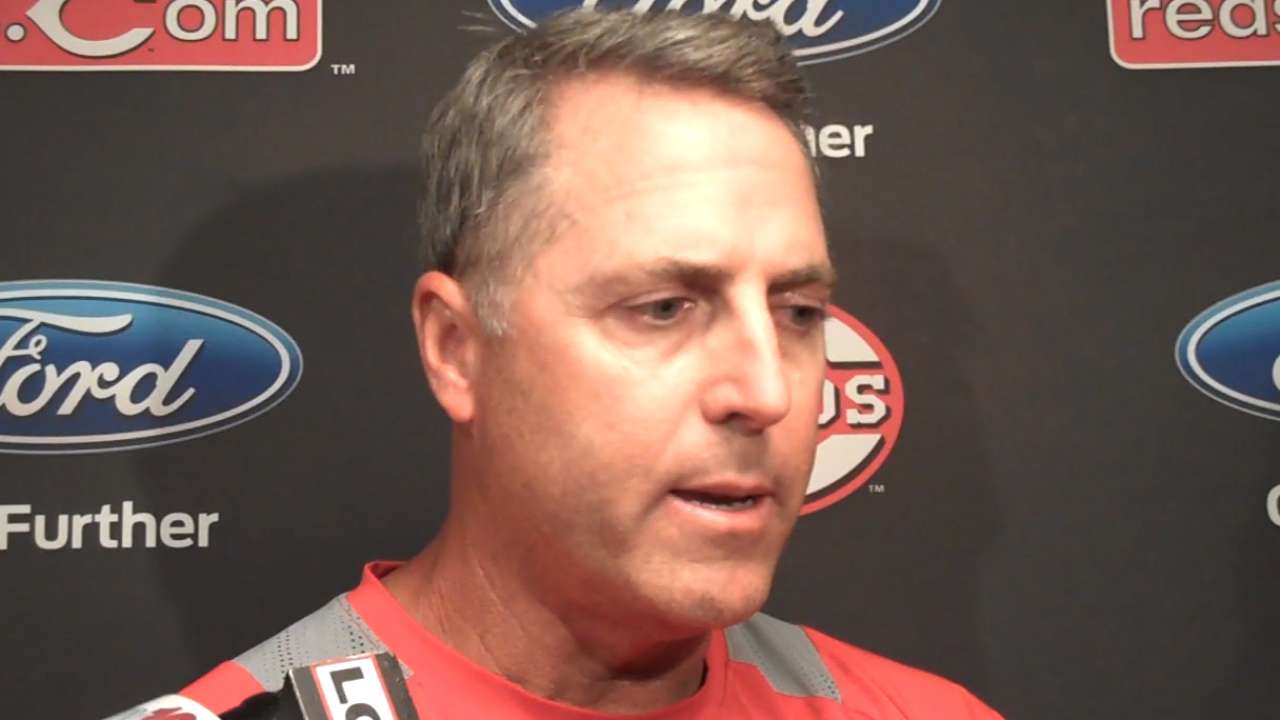 "The response can be the fact that we come in here and win some games, you know? Sometimes you have to personalize things," Price said. "You don't want to personalize it to the point where it affects you in a negative way. I'd like to come in here and play well, play strong, play tough and come in with some attitude. The kid didn't slide in there with the intent to injure Frazier. It was an awkward slide.
"Anybody would be upset at that play. It wouldn't matter what team it was. It's not that it was the Cardinals. It was an awkward slide that put Frazier in position of being hurt. Nobody wants to see that. I was extremely upset by that, and rightfully so."
Heyward was trying to stretch a double into a triple in the fifth inning and was thrown out on the play in a game that Cincinnati dropped by a 7-5 score in 11 innings. Price didn't regret his word choice of "dirty" about the play, but also didn't believe it meant that Heyward was that kind of player.
"It's how I felt at the time. I'm not going to take it back," Price said. "I also said that I know the kid is not a dirty player. I understand it was an awkward slide. I understand he said something to Frazier about it, which puts a little bit of salve on it.
"Certain things are going to get under your skin. That got under my skin."
Mark Sheldon is a reporter for MLB.com. Read his blog, Mark My Word, and follow him on Twitter @m_sheldon. This story was not subject to the approval of Major League Baseball or its clubs.