Craig continues to adjust to limited playing time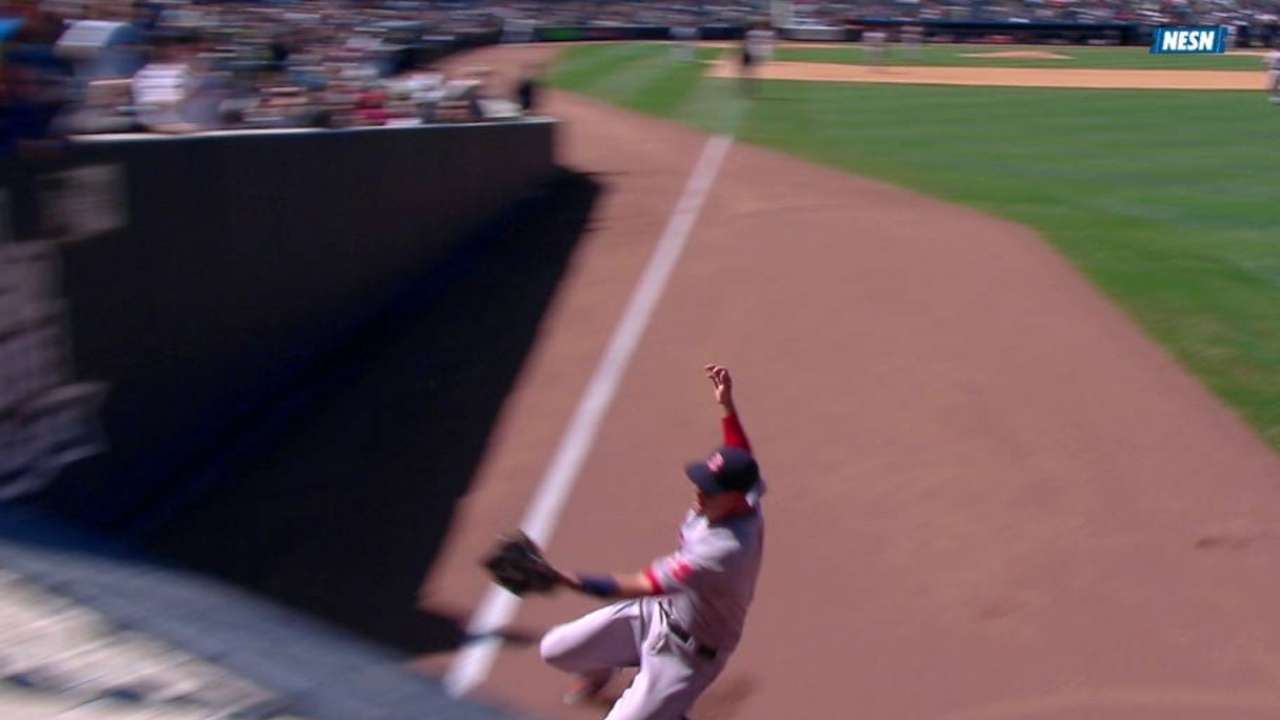 BOSTON -- As baseball increases emphasis on specialized relief pitchers while offensive production shrinks around the league, the duties of a bench player -- especially in the American League -- have become some of the toughest in the game. Just ask Allen Craig.
Before Boston acquired him in a trade at last year's non-waiver Trade Deadline, Craig had been an everyday player with the Cardinals. He hit .300 three seasons in a row, amassing 46 home runs and 229 RBIs during that span. Then, after playing through a foot injury for most of 2014, his production dipped, and he soon found himself as a part-time player with the Red Sox.
With his current club, which possess a surplus of offensive talent, Craig has lacked the luxury of consistent at-bats. In nine games this season, Craig has started two -- including a hitless performance batting cleanup on Wednesday -- and recorded just one hit in 12 at-bats.
"It's definitely not easy," Craig said. "It presents its challenges. But I think that I definitely find success. So it's just about staying positive and competing."
If there was any team with players Craig could lean on for advice, however, it would be the Red Sox. Outfielder Daniel Nava has thrived in a platoon role, compiling a career .274/.363/.398 slash line, while the diverse skill set of Brock Holt has made him the de facto poster child for the super-utility man.
"He does a good job," Craig said of Holt, who is 8-for-15 so far this season. "He has a nice, simple swing. It's short. He's just so flexible in the field and coming off the bench. He's done a great job for us."
As Craig continues to grow accustomed to the changed role, the right-handed hitter hopes to maintain the same straight-ahead approach he has shown in the past, and he also recognizes that the season is still young.
"I don't really allow myself to go there and think about it too much, to be honest with you," Craig said. "I just try to compete and do the best I can do in every at-bat, whether that's coming off the bench or starting."
Alec Shirkey is an associate reporter for MLB.com. This story was not subject to the approval of Major League Baseball or its clubs.