Reyes out until at least Tuesday
Blue Jays shortstop dealing with cracked rib, muscle strain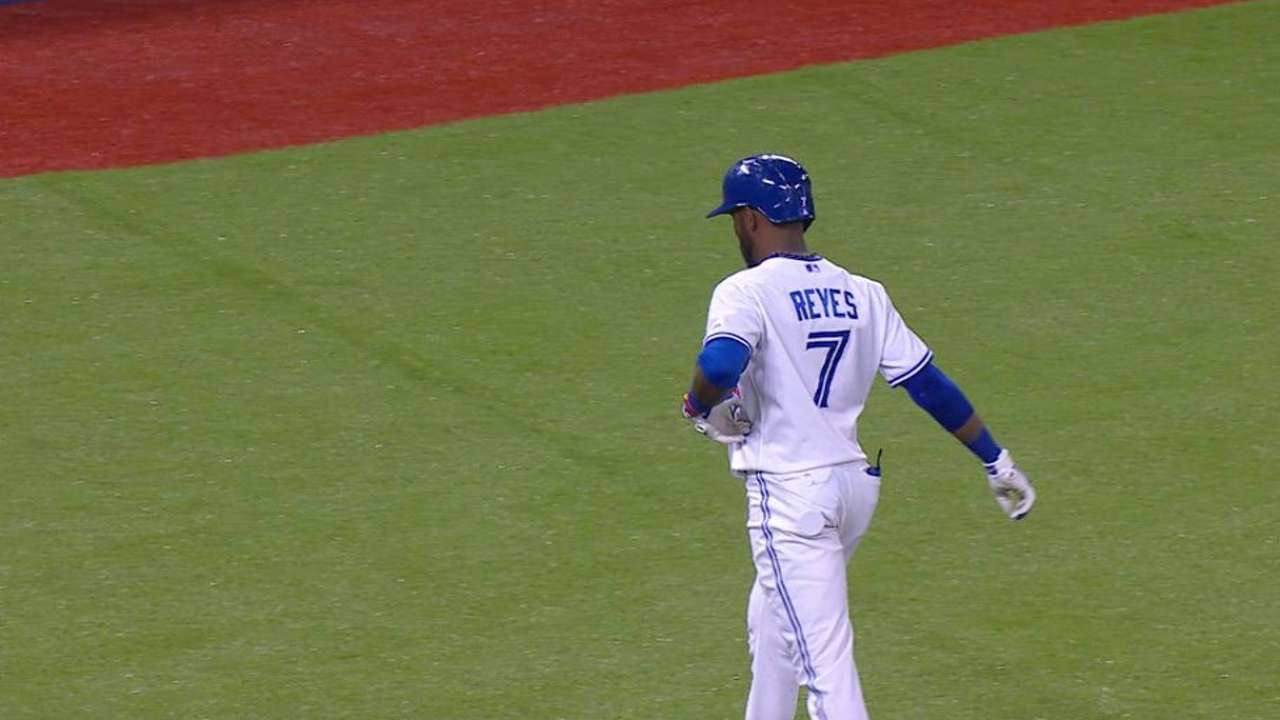 TORONTO -- For the third consecutive April, an injury will force Blue Jays shortstop Jose Reyes to miss game action.
This time, it's a muscle strain combined with a cracked rib, which will keep Reyes out until at least Tuesday.
"Of course it's frustrating, it's more frustrating for him, but what are you going to do about it?" said Blue Jays manager John Gibbons. "He missed some time last year right out of the gate and he missed some time two years ago. In this business you learn to adjust, you've got no choice.
"We're definitely a better team with him out there, but he's not out there."
Reyes is batting .324 with a .350 on-base percentage in 10 games.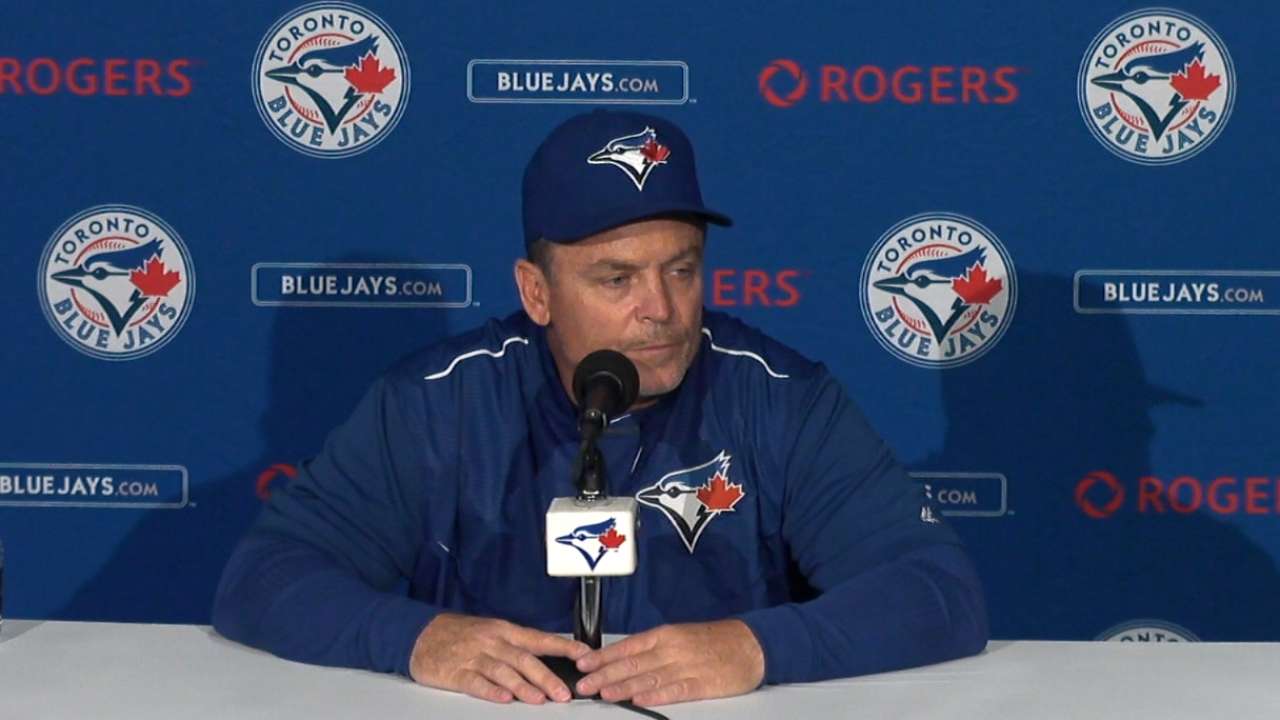 The 31-year-old said he initially suffered the injury on a check swing last Friday in Baltimore. He aggravated the injury during his first at bat in Thursday's 4-2 loss to Tampa Bay.
An MRI on Thursday revealed the cracked rib.
"We did some tests with the trainer [following the Baltimore game)," Reyes said Friday. "With some tests, it was a little bit sore, but nothing crazy that I'm going to say, 'Oh man, I don't feel I can play today' ... nothing like that. That's why I was trying to play through it in Baltimore.
"I didn't think, at that time, I needed it [to see a doctor] because I felt something there, but not pain."
Reyes says the injury is only an issue at the plate.
"Moving around the field is fine, throwing the all is fine; to swing the bat, I can't swing the bat," he said. "Most of my swings, was swinging with one hand because I can't put a lot of pressure on my swings."
The plan is for Reyes to sit out the three-game weekend series with the Braves and then re-evaluate Tuesday following an off-day Monday.
The rib injury is the least of Reyes' concerns.
"I have a strained muscle around the rib," he said. "The doctor told me the crack in the rib is not going to get any worse. What can get worse is the strain that I have in the muscle."
Second baseman Devon Travis replaced Reyes as the Jays' leadoff man for Friday's series opener, while Ryan Goins took over shortstop duties.
According to Gibbons, Reyes' pain threshold will determine when he returns.
"There's a chance, if he plays, he could hit right-handed," said Gibbons. "It's going to be a tolerance thing. Nobody is too concerned."
In other Blue Jays news:
Michael Saunders is expected to resume his rehab stint in Dunedin, Fla., on Saturday after missing five days with a strained hamstring. Gibbons said the left fielder would ideally see time in Triple-A Buffalo before rejoining the Jays.
Dhiren Mahiban is a contributor to MLB.com. This story was not subject to the approval of Major League Baseball or its clubs.