MLB.com Columnist
Anthony Castrovince
Bryant's debut in line with superstars past, present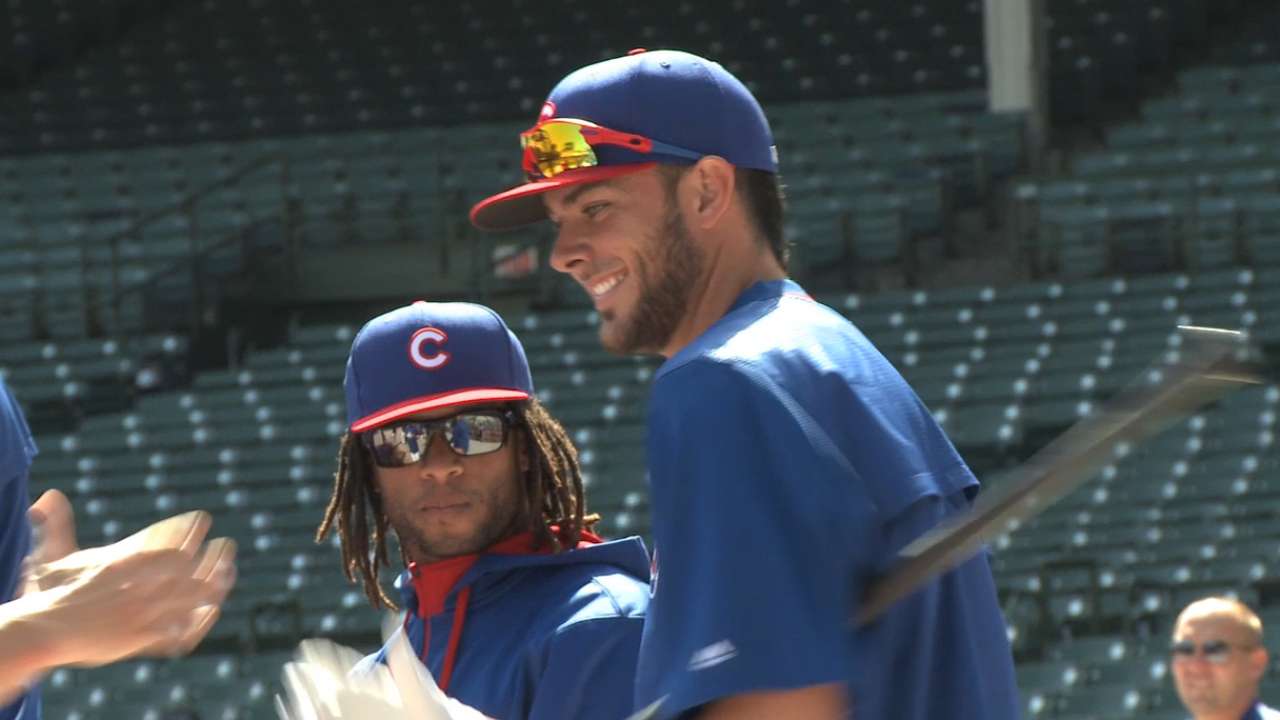 We waited 12 long and lonely days for Kris Bryant to make an offensive impact at the Major League level and, well, the wait continues. Though he made some nice plays in the field, Bryant took an 0-for-4 at the plate in his big league debut on Friday vs. the Padres, striking out three times and leaving five on base.
But Bryant need not feel bad about himself at the moment. For one, there's his own personal history to remember. In 2013, he went 0-for-3 with three errors in his pro debut in the Arizona Rookie League, and 0-for-5 with five strikeouts in his Class A debut mere days later.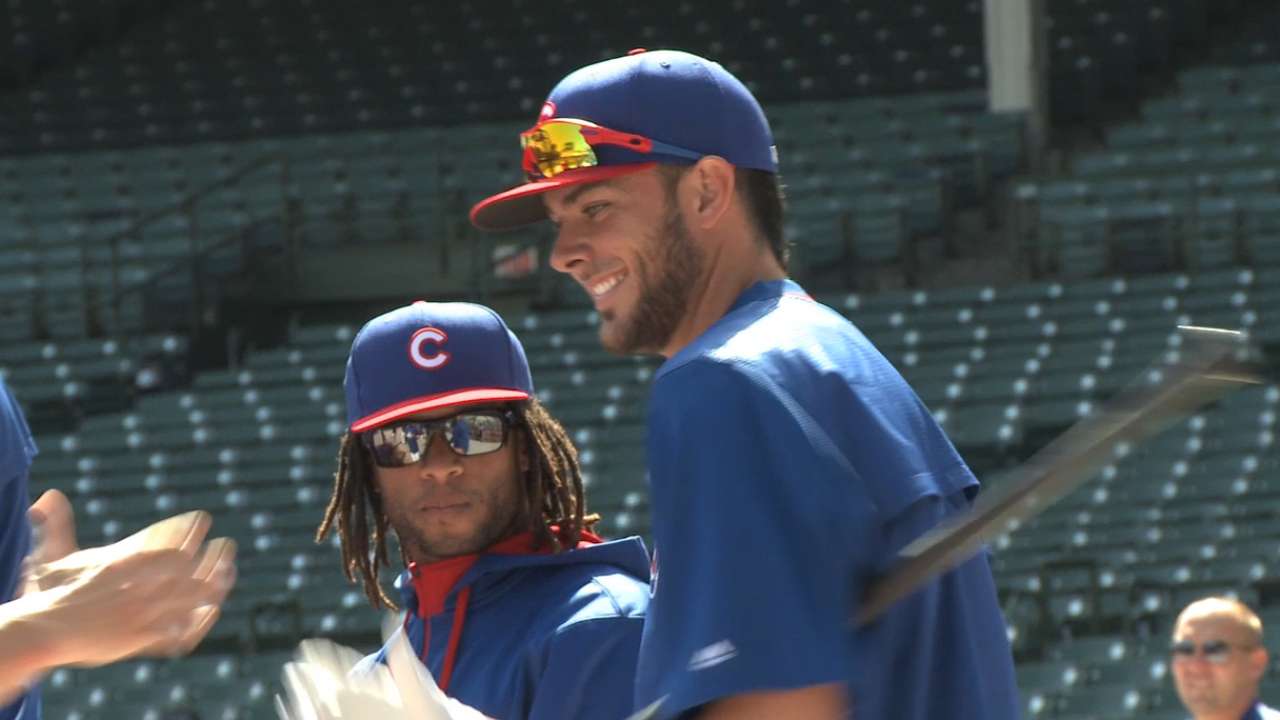 Says here he adjusted just fine. (To wit: He went deep once every 3.29 games in the Minors. Among those who reached the Majors, that's the most prolific Minor League home run rate of any player going back to 1988.)
And then there's the long history in this sport of stellar careers that got off to not-so-stellar starts. On that note, here some great players who had less-than-dazzling debuts.
Derek Jeter: Captain Clutch? Not so much in No. 2's No. 1 game. On May 29, 1995, at Seattle's Kingdome, Jeter went 0-for-5 with a strikeout. Not to worry, though, because Jeter went 2-for-3 with a walk next day. Actually, he went 3,465-for-11,190 after the 0-for-5, so you could say he bounced back pretty well.
Willie Mays: If you were in attendance at Shibe Park on May 25, 1951, you wouldn't necessarily know you were watching one of the greatest who ever lived as he compiled an 0-for-5 debut against the Phillies. You might not have known it the next day, either, as Mays went 0-for-3 (albeit with two walks). Or the next day, when he went 0-for-4.
Mike Trout: Yes, Trout had an incendiary rookie season in 2012, when he finished second in the American League MVP voting. But Trout's initial big league break-in had its growing pains, including an 0-for-3 debut against the Mariners (what it is about those Mariners?) on July 8, 2011, before he notched his first hit the next day.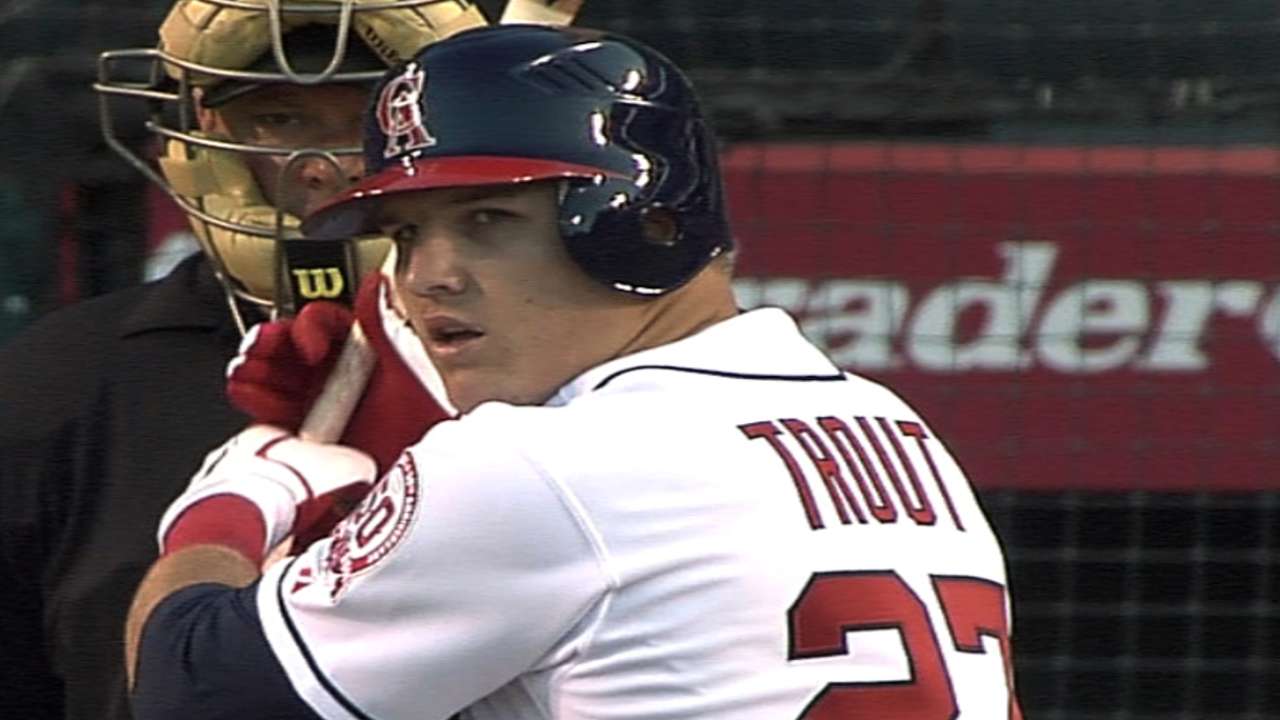 Jay Buhner: Remember when Frank Costanza famously asked George Steinbrenner, "What the hell did you trade Jay Buhner for?" Yankees fans weren't quite as attached to him after his Sept. 11, 1987, debut against the Blue Jays, when he went 0-for-4 and grounded into a double play (though he did bring home a run when he reached on an error). Buhner went on to a long, productive career (310 homers, 965 RBIs), with the majority of that production coming, yes, after he was traded to the Mariners.
Willie Stargell: "Pops" was just a kid with zero big league at-bats under his belt on Sept. 16, 1962, when Danny Murtaugh sent him up to pinch-hit with a runner on and the game against the Giants tied, 4-4, in the bottom of the ninth. Stargell struck out against Stu Miller for the second out of the inning. But fellow pinch-hitter Smoky Burgess bailed him out by hitting a two-run homer that won the game.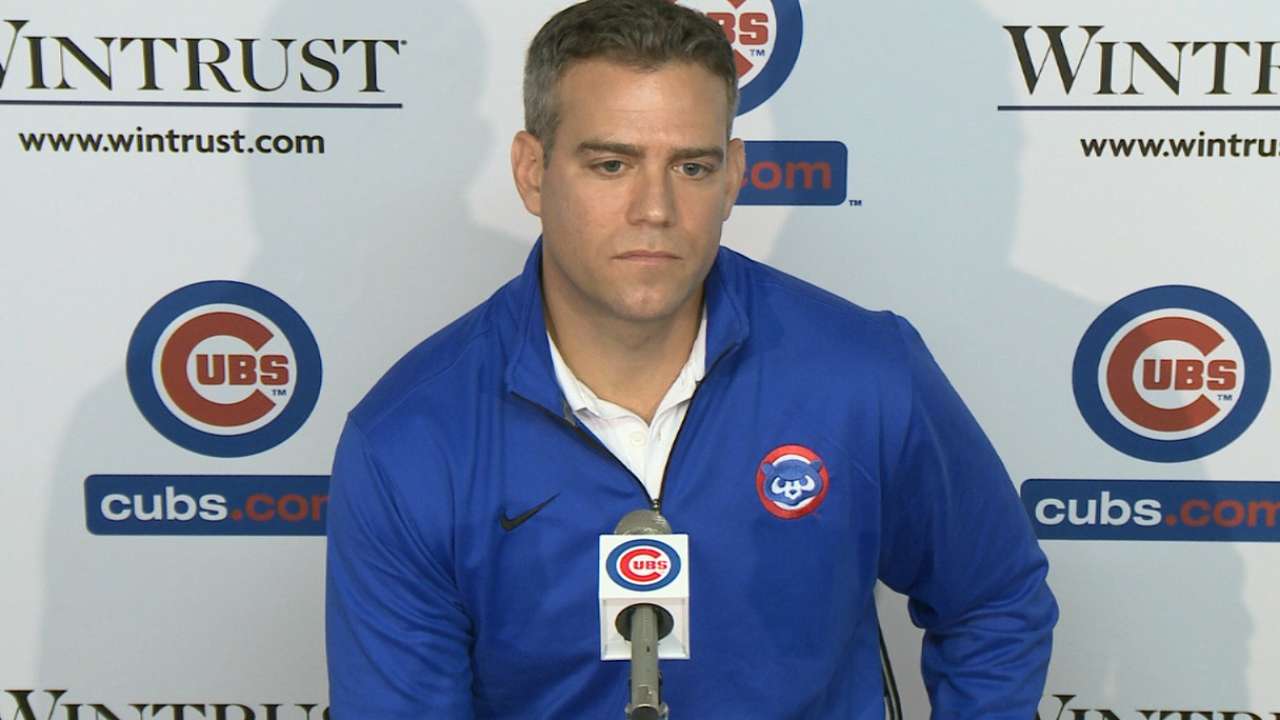 Gary Carter: And the "Kid" was a kid on Sept. 16, 1974, when he made his debut in the Expos' second game of a doubleheader with the Mets. He went 0-for-4. His first of 2,092 hits would come a day later.
Hank Aaron: No. 1 of 755 home runs wouldn't come until Game 7 for Hammerin' Hank. Game 1 was an unfruitful 0-for-5 in Cincinnati on April 13, 1954.
Matt Kemp: In his May 28, 2006, debut for the Dodgers against the Nationals, Kemp did crank out his first base hit. Alas, he, like Bryant, had three K's to his name after that first game. So what happened at Wrigley on Friday certainly wasn't anything he hadn't seen before.
Troy Tulowitzki: The man they call "Tulo" developed quite a reputation for raking at Coors Field, but that wasn't exactly the case in his Aug. 30, 2006, debut against the Mets, when he went 0-for-4 and also became a member of the not-so-vaunted "Three K's on Your First Day" club.
Darryl Strawberry: His first day at Shea did not go his way. Strawberry also went 0-for-4 with three strikeouts in the Mets' win over the Reds on May 6, 1983. But at least he didn't hear any "Daaaa-rryl, Daaaa-rryl" chants.
Zoilo Versalles: The man they called "Zorro" went 0-for-4 with, yes, three K's (a familiar fate) in his debut for the Senators against the White Sox on Aug. 1, 1959. Six years later, he won an MVP Award. So there's hope for this Bryant guy.
Anthony Castrovince is a reporter for MLB.com. Read his columns and follow him on Twitter at @Castrovince. This story was not subject to the approval of Major League Baseball or its clubs.