Salty disappointed about less playing time, but supports team
Catcher wants to help Marlins win in any way possible, thinks Realmuto looks strong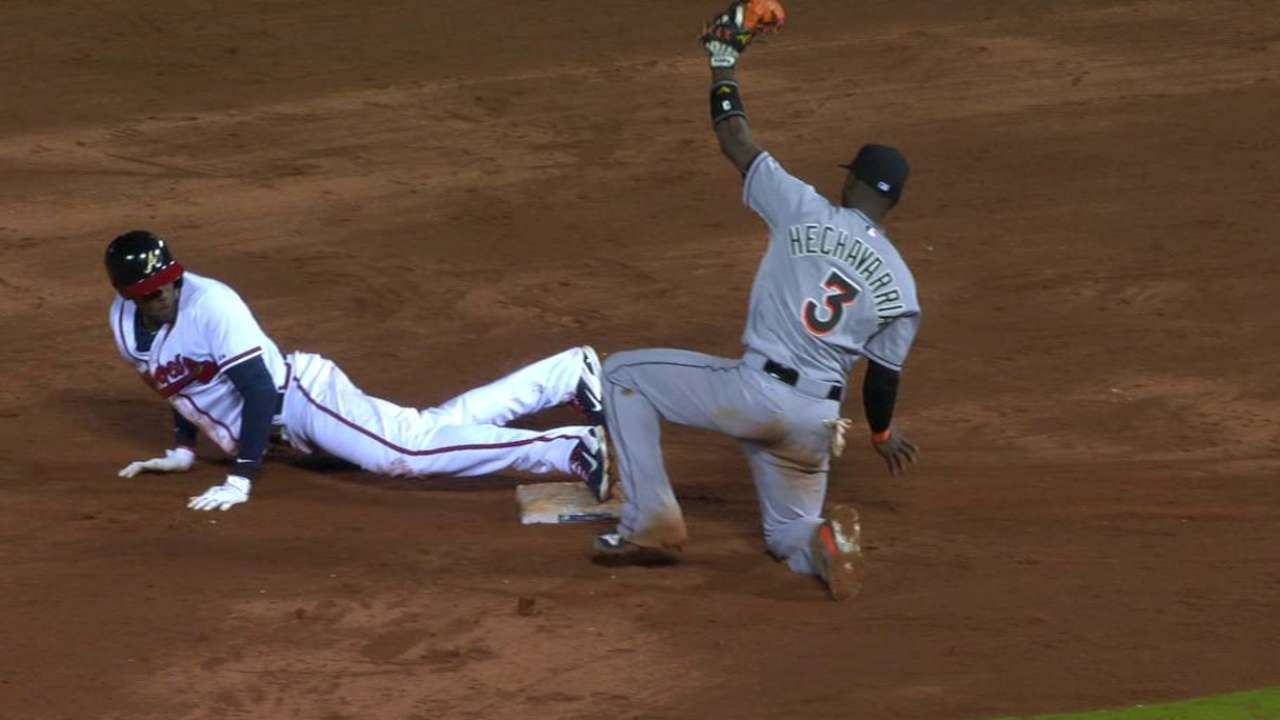 Realmuto, Miami's No. 2 prospect according to MLB.com, has been regarded as the catcher of the future. Projections are he will develop into an above-average everyday player.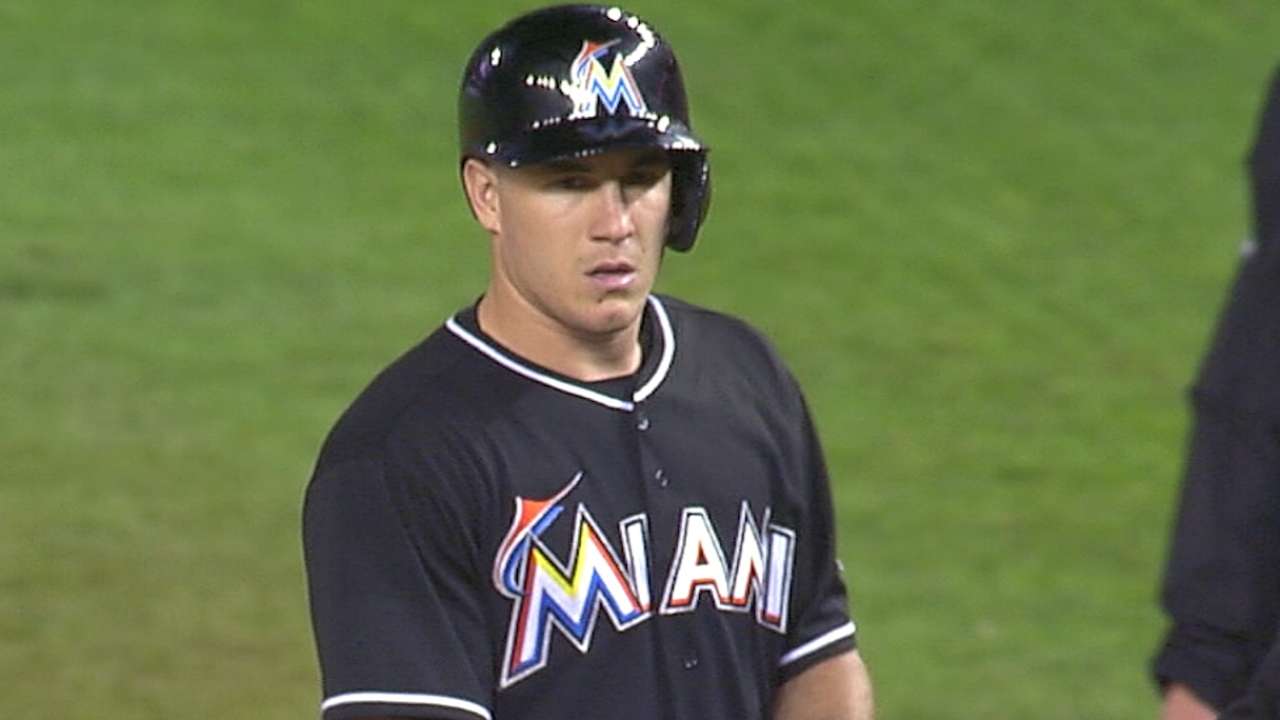 Saltalamacchia, off to a 2-for-22 (.091) start with 11 strikeouts, made six starts before being informed Realmuto will see more action.
"I can't control this," Saltalamacchia said. "I can't go in there and grab the lineup and put my name in there. Do I want to be in there? Yeah. There's not a day I don't want to be in there.
"I'm not going to sit here and complain. Am I mad? Yeah, I'm mad. I want to play. I'm not going to hurt this team. I'm not going to be the reason that causes a distraction."
As a player, manager Mike Redmond went through similar situations.
"I didn't expect him to be happy about it," Redmond said. "It's one of those tough conversations managers have with players. I've been there on that end. It's tough. But it's how you respond to it.
"Do you come out and make the adjustments? That's kind of what we're looking for. We need Salty. He's a big part of this team. Sometimes just a couple of days to regroup motivates guys. Hopefully, it will do that with him."
Realmuto was promoted from Triple-A New Orleans on Monday because Jeff Mathis fractured his right hand on Sunday against the Rays at Marlins Park. Recovery time is four to six weeks.
Off to a 3-7 start, the Marlins are hoping Realmuto provides a spark.
The Marlins made the change with less than 10 games, which is small sample size.
"It's part of it," Saltalamacchia said. "No hard feelings, whatsoever. I want to win. My job is to help the team win. Whatever I can do to help the team win is what I'm going to do."
In the meantime, Saltalamacchia is supporting Realmuto and his teammates.
"[Realmuto] looks relaxed," Saltalamacchia said. "He's not pressing too hard, which is big for a young guy. With young guys, catching is the toughest position. You don't just learn it on the fly. You learn through experience. I think he's doing a good job, and I hope he continues to do that."
Joe Frisaro is a reporter for MLB.com. He writes a blog, called The Fish Pond. Follow him on Twitter @JoeFrisaro. This story was not subject to the approval of Major League Baseball or its clubs.