Bryant, family emotional before big league debut
Cubs' top prospect's parents make trip to Wrigley Field after callup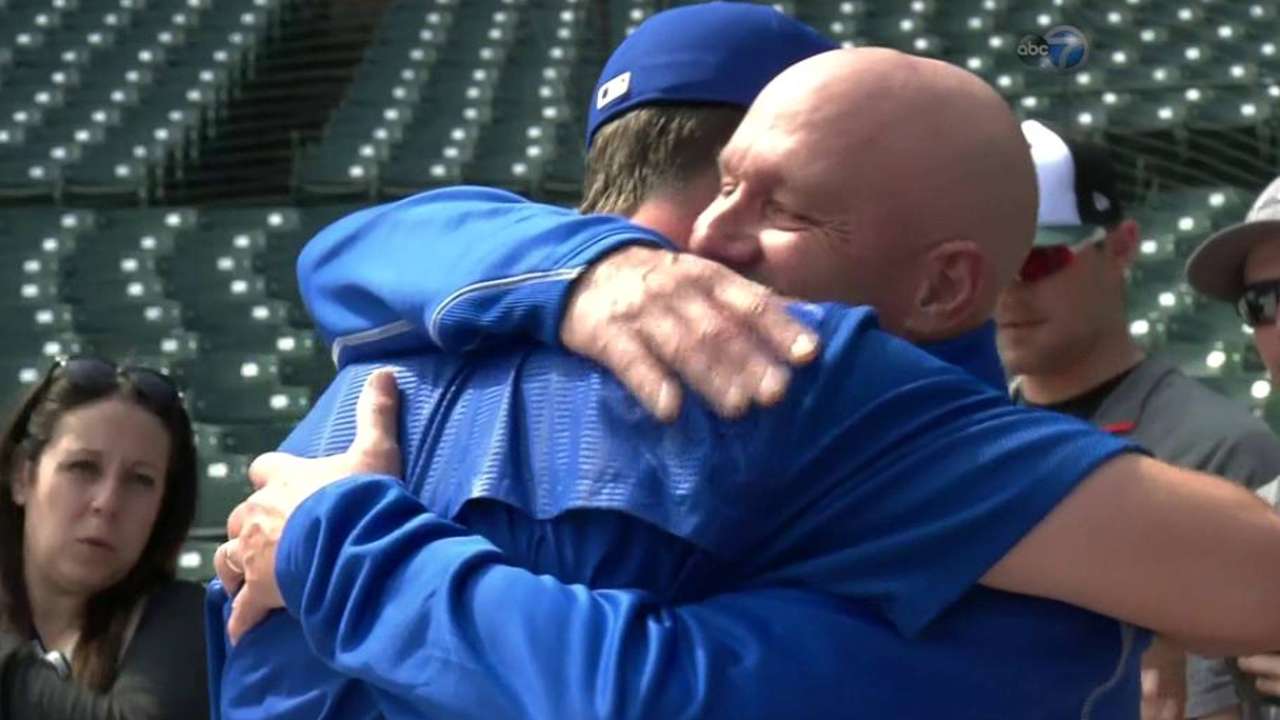 CHICAGO -- Mike Bryant was in the batting cage at his Las Vegas home, trying to teach an 11-year-old left-hander how to hit, when he got the phone call he'd been waiting for. Son Kris was going to the big leagues.
Kris Bryant had actually called his mother, Susie, first with the news, and she relayed it.
"She told me, and I was kind of speechless and stunned," Mike said. "For the first time ever, I didn't have any words."
Mike Bryant loves to talk baseball, and he especially loves to talk about his son, the Cubs' top prospect, who was promoted to the Major Leagues on Friday. Bryant's parents, his girlfriend and other family members made the last-minute trip to Wrigley Field, and they were operating on very little sleep but plenty of adrenaline.
• Get an authentic Kris Bryant Cubs jersey
"I can't put into words how good of a feeling this is," Kris Bryant said before his first game. "You work for this your whole life, and to finally get that chance, I think the journey is just starting. This isn't where I want to end. I want to win a lot of games for the Cubs. I think this is a good starting point."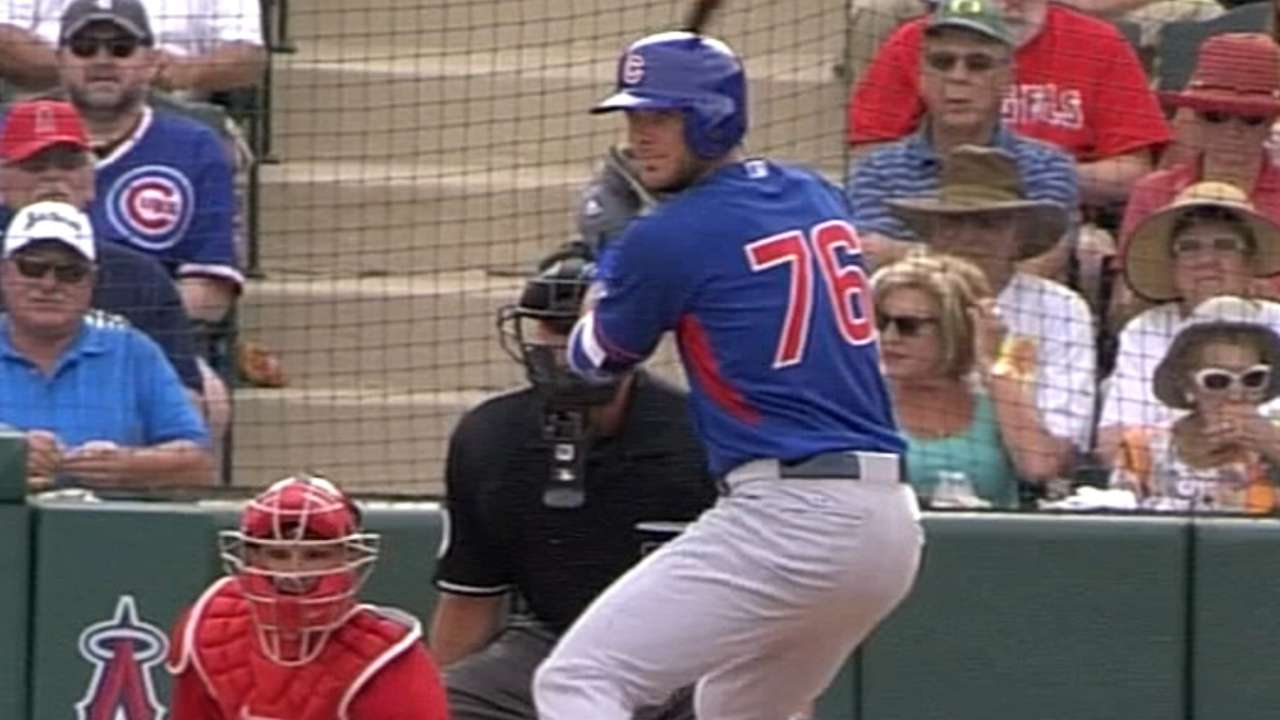 The 23-year-old third baseman said his mother was "shocked" at the news.
"We really didn't know when it would happen," Bryant said. "I'm sure when they got the time to reflect on it, there were tears of joy. I know my dad was crying -- I've never seen my dad cry before."
Bryant could hear the emotion in his father's voice over the phone Thursday, and the two shared a few more tears prior to Friday's game when they embraced after batting practice.
"The day is here, and I'm just trying to enjoy the moment," Bryant said. "Whether it's a good game, bad game, I'm here to enjoy this day and share it with my family."
Bryant said he was not aware of the injuries to Mike Olt (wrist) or Tommy La Stella (side), but he just focused on what he was doing at Triple-A Iowa.
Iowa manager Marty Pevey gave Bryant the news after Thursday's game in New Orleans. Bryant had hit his third home run of the young season, which stayed just fair.
"It was actually kind of funny," Bryant said. "We were talking about foul poles, because the home run I hit [Thursday], we didn't know if it was fair or foul, because the foul poles are really small. I said, 'It'd be cool if they made the foul poles a little taller.' In the middle of that conversation, [Pevey] says, 'Oh, and you're going to the bigs tomorrow.'
"That's a pretty cool job. As a Triple-A manager, you can tell people their dreams are coming true."
Carrie Muskat is a reporter for MLB.com. She writes a blog, Muskat Ramblings, and you can follow her on Twitter @CarrieMuskat. This story was not subject to the approval of Major League Baseball or its clubs.